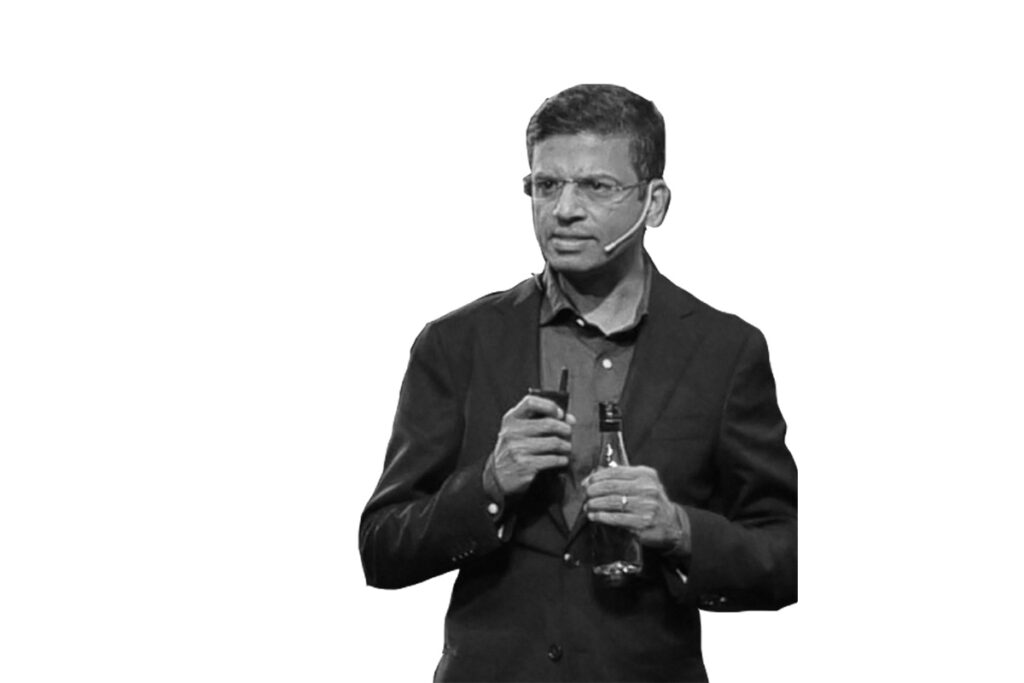 The conference in Hoofddorp will be about Talent Intelligence. What will be the topic of your speech/part of the conference?
Swaminathan: "In the post-Generative AI era, European locations are gaining prominence due to innovative tech approaches as efficiencies of smaller size teams increases. Descartes Underwriting's case study from Paris showcases AI's fusion with human expertise in insurance. The Balkans transformed from tech back office to a hub, as seen with Databricks' center in Belgrade."
"Tech advancements, like SAP's Bucharest site and Sofia's GATE initiative for Big Data, enhance regions' potential. Education also thrives, evident in Renishaw's STEM center and Schaeffler's Slovakian mobility hub. Evolving tech dynamics redefine Europe's role, to be discussed at the upcoming Netherlands conference in September."
What does Talent Intelligence mean to you, to your company and how do you use it?
Swaminathan: "For Draup, Talent Intelligence implies furnishing contextual insights at an ecosystem level, encompassing a comprehensive delineation of skills as well as the intricate interconnections between them. Our clientele gains the ability to comprehend fundamental and related proficiencies, prevalent across worldwide ecosystems, along with the sophistication of use cases executed within these domains."

Can you give a concrete example of using Talent Intelligence?
Swaminathan: "Confronted with challenges in locating Salesforce developers, a prominent international telecommunications enterprise turned to our Talent Intelligence platform centered around skills transitions. This solution enabled the client to recognize a prevailing trend: a significant portion of Salesforce developers possessed a fundamental background in Java. Consequently, the company shifted its hiring focus towards Java professionals, strategically planning for their subsequent transition into the realm of Salesforce development."
Which kind of companies are your clients. And what sort of impact does Draup have on how these companies are run?
Swaminathan: "Collaborating with over 200 diverse clients spanning various industries, we offer a comprehensive array of Talent Intelligence datasets. The primary benefit our clients derive revolves around meticulous peer benchmarking, tracking trends, gauging skill availability, as well as scrutinizing the intricate connections between different skills and their transitions. Consequently, our customers gain a distinct competitive edge, effectively leveraging their existing location strategies to optimal advantage and seamlessly integrating new strategic locations when needed."
A quote from you in an Indian newspaper: 'The opportunity is as vast as a broad canvas, it is up to us to paint the story we want to paint.' Can you explain what you mean by that?
Swaminathan: "Our philosophy revolves around the precision of data and imparting knowledge to clients by means of in-depth analysis of their operational locations. This empowers the most effective utilization of their current setups. In Europe, for instance, we see tremendous potential propelled by the rise of Gen AI. By adopting a comprehensive perspective that encompasses universities, businesses, startups, innovators, and freelance experts, we can vividly illustrate the multitude of possibilities inherent to specific locations. This encapsulates our concept of painting the story."
What are the dangers of using AI and/or Talent Intelligence? How can we fix those?
Swaminathan: "AI represents a significant blessing for talent intelligence. However, it's crucial to implement systematic measures to eliminate biases and ensure that Reinforcement models remain within the designated scope of learning. Caution should be exercised to prevent inaccurate generalizations. Draup takes its role seriously as a member, author, and contributor to the Ethical AI Responsible AI Institute (EAIGG). This institute serves as a community platform where AI practitioners, entrepreneurs, and technology investors convene to exchange pragmatic insights and champion the adoption of responsible AI governance throughout our industry."
Draup uses advanced ML algorithms, architectures and logic models. How does this give Draup an advantage over competitors?
Swaminathan: "We continually aggregate various attributes and metrics within talent intelligence, following a structured approach. Through our systematic processes of harvesting, ETL (Extract, Transform, Load), ML modeling, and logical layering, we achieve the contextualization of intricate datasets, making them user-friendly. The integration of these diverse datasets culminates in a compelling narrative that is delivered with impact."
What is AI-driven reskilling, and how does Draup use it?
Swaminathan: "Leveraging neural network models, we chart viable career progressions, enhancing our ability to aid clients in comprehending related skill trajectories. For instance, we can explain the particular skill sets that empower a data analyst to transition and excel as a data engineer. This approach fosters a deeper understanding of adjacent skills and their practical applications."
Draup is now considered a unicorn. Was that the ultimate mission?
Swaminathan: "Our ultimate goal is to achieve Unicorn status in the future. Our objective is to maintain simplicity in engagement for our clients while delivering exponential value. The essence of Draup's identity lies in our unwavering commitment to go above and beyond to serve our customers effectively. We are confident that this approach will lead us to success, progressing steadily yet surely."
Collecting data (job titles, required skills, etc) brings all kind of problems with it. In the European market we have many different languages. What is your vision on that?
Swaminathan: "In language translation, Machine Learning (ML) models play a pivotal role by recognizing linguistic patterns and generating translations through the identification of these linguistic similarities. There exist two primary categories of ML models utilized for language translation."
"Statistical Machine Translation (SMT) models: These models undergo training on an extensive corpus of parallel text, where text in two languages has been translated in correspondence. Through this process, the model grasps statistical correlations between words and phrases across the two languages."
"Neural Machine Translation (NMT) models: These models are rooted in deep learning, a subset of machine learning that employs artificial neural networks to glean insights from data. NMT models have the capability to comprehend intricate linguistic patterns surpassing the abilities of SMT models. Consequently, NMT models generally exhibit higher accuracy in translation tasks."
How is your expansion in Europe going?
Swaminathan: "Our expansion into the European market has been met with success as we secure new customers and engage in numerous events. Our profound comprehension of the technological landscape and scientific applications being pioneered in Europe positions us uniquely. The potential that lies ahead is immensely exciting and promising."
The European continent (EU) is behind in dealing with data, AI and recruitment. You run a multinational company. How should we get back in the race? Are we really behind?
Swaminathan: "Gen AI must serve as a catalyst, and we're already witnessing notable advancements by countries like France, driving progress in the European data and AI landscape. It's imperative that we reshape our perspectives on Europe. As an instance, we've identified a cluster of intriguing computer vision startups in Norway. We firmly hold the belief that we carry the responsibility to enlighten leaders about the immense potential Europe holds."
Don't miss Draup at the Talent Intelligence Conference
Meet and listen to Vijay Swaminathan at the first-ever edition of the Global Talent Intelligence Conference. On September 27-28, Intelligence Group will organise the Talent Intelligence Conference in collaboration with ToTalent, Stratigens, Werf& and the Talent Intelligence Collective. Book your tickets here.