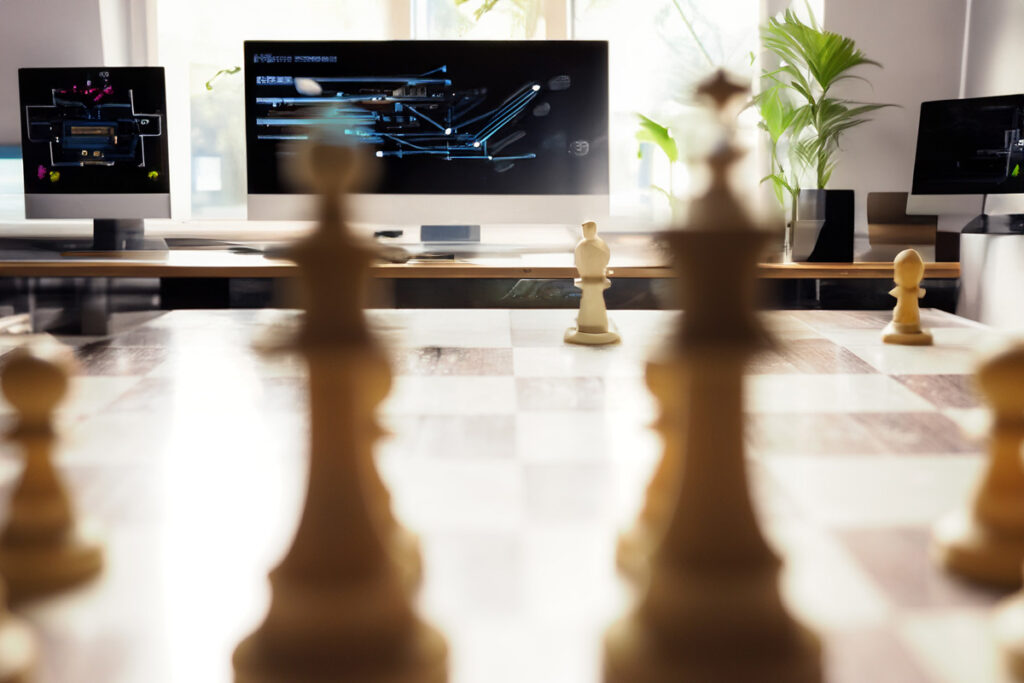 Trend #1: AI and recruiters: a cautious harmony
Artificial Intelligence (AI) is no longer on the horizon; it is here and reshaping recruitment processes. AI is set to automate time-consuming tasks, such as job description writing, chatbot interactions, candidate profile management, and more. It has the potential to revolutionize talent acquisition by streamlining and optimizing the process. This technology can also enhance diversity, equity, and inclusion (DE&I) efforts by making the hiring process more accessible to candidates with disabilities and by broadening outreach strategies.
The key is to use AI as a tool, augmenting recruiters' capabilities rather than replacing them, Korn Ferry finds.
However, AI is not without its risks. It can be prone to bias, data breaches, and inaccuracies. The key is to use AI as a tool, augmenting recruiters' capabilities rather than replacing them, the Korn Ferry report finds. Finding a balance between AI and human qualities like creativity, empathy, critical thinking, and adaptability will be crucial for successful talent acquisition in 2024.
Trend #2: AI for candidates
Candidates are increasingly using AI to enhance their job-seeking experience. AI assists candidates in tailoring resumes, drafting cover letters, networking with recruiters, and preparing for interviews. When used correctly, AI can make job hunting smarter for candidates who want to stand out in a crowded job market.
Trend #3: Early career hiring
Employers are realizing the untapped potential of early career hiring programs. In 2024, we can expect more talent leaders to invest in early career hiring strategies, targeting candidates in various educational backgrounds, including state colleges and vocational schools. By prioritising DE&I in early career hiring, companies can build a more diverse, inclusive workforce, leading to improved financial performance.
Trend #4: Hiring for skills
The global talent crunch is putting pressure on organisations to change their recruitment strategies. Skills-based hiring is gaining popularity, with employers focusing on a candidate's specific capabilities and transferable skills. This shift broadens the candidate pool, fosters diversity and innovation, and aligns with long-term strategic goals.
Trend #5: Empathy regains importance: a critical leadership skill
Empathy is making a resurgence in leadership, driven by the lessons of the pandemic. Empathetic leaders connect more deeply with their teams, resulting in higher job satisfaction, performance, and better mental health outcomes. In 2024, CEOs are expected to prioritise empathy and actively foster inclusive cultures.
Trend #6: Relocate or resign?
As companies push for a return to the office, job relocation is becoming a challenging choice for employees. Many professionals prefer remote work, with some willing to take a lower salary for the flexibility it offers. Companies should consider expanding relocation benefits for new hires to attract and retain the best talent in this competitive job market.
Read more: