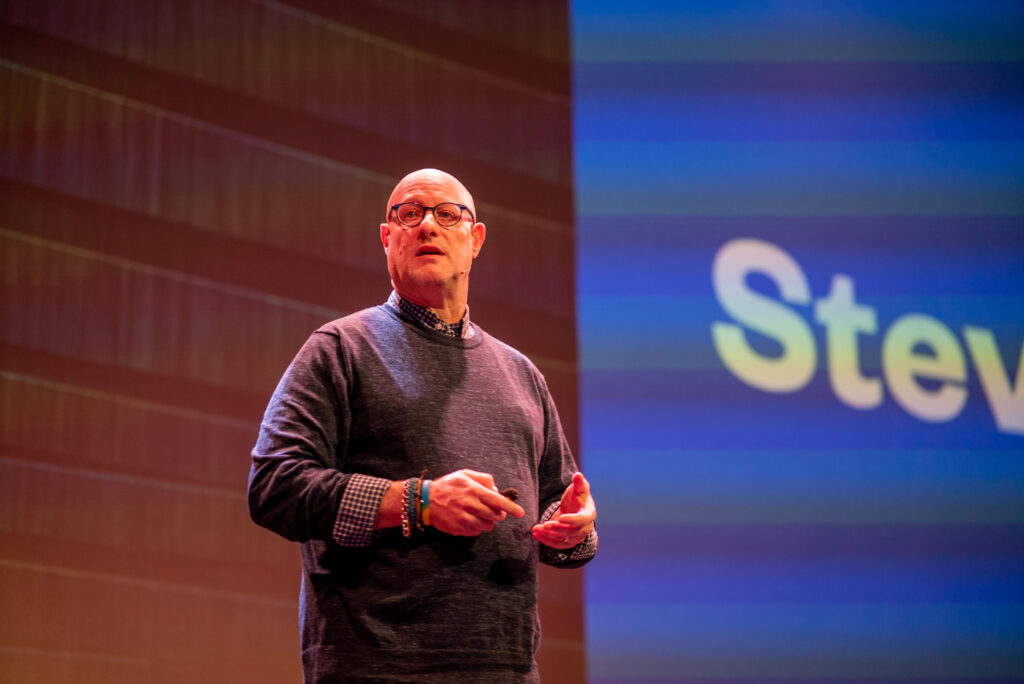 On the outside looking in, it could be quite the mismatch: the smooth-talking Steven Ehrlich of employer branding and recruitment technology expert Radancy and the world of agency recruitment. However, when you dig a little deeper, the New Yorker is perhaps the best match for agencies that are so keen to digitise, but in practice still run into ' a number of cultural problems'. 
Recruitment is recruitment
"It doesn't really matter which way you look at it, corporate or agency: recruitment is recruitment", Ehrlich says. "It's about fundamentally using the right tech, data and analytics. Organisations that do that directly ensure that you'll fill your funnel with the right people. That is just as relevant for agencies as it is for corporates. I really don't see any difference in that."
"Any recruiting organisation that does not digitise will be in trouble."
Ehrlich sees a need for all companies to digitise — but agencies in particular should not be left behind. "If the discussions are always about scarcity and the lack of candidates, I think it's time you look in the mirror. You need to understand that, from the career site all the way to the CRM, you need data and analytics as the foundation of your recruitment strategy. Any recruiting organisation that does not focus on digitalisation now will eventually run into trouble."
Untapped potential
That focus may not be quite there, as recently illustrated by Bullhorn research. Bullhorn report shows. Just 14% of respondents of the Recruitment Trends, Insights and Data Industry Report 2023 state that no digital transformation strategy is currently implemented. 50% say they are at an early stage of adoption, while 36% state they are 'advanced'. Room for improvement, argues Bullhorn.
Especially in automation lies a great potential that currently remains untapped at most recruitment agencies. Sourcing and reporting (both 34%) appear to be the processes most automated at agencies in the Benelux. Screening and validation (33%) scores marginally less, while communication with candidate after the assignment (20%) lags a little behind.
Don't lean on a 20-year-old strategy
With a vast number of available technological options, Ehrlich argues it's a challenge for agencies to keep up with all the latest trends and tech. "If you're an agency recruiter, and you're just filling vacancies as quickly as possible, without always realising who you're working it for, then you're really up against it. Then don't lean on the practices of 20 years ago. You now have AI-powered platforms that can identify the right talent faster than we could ever do ourselves. If speed is the desire, then digitise now."
"You now have AI-powered platforms that can identify the right talent faster than we have ever been able to do ourselves."
As a cloud-based software provider, Radancy delivers technology with one primary goal. "To improve the entire candidate journey, while allowing recruiters to work more efficiently. For us, it's all about enabling candidates to have a much better experience at a lower cost, while allowing companies to hire the most qualified talent."
Don't mess around with employer branding
With Radancy, Ehrlich advises hundreds of companies every year with pressing employer branding issues. So should agencies also be able to advise on any employer branding issues? I think that's ultimately up to employers to get their employer branding right. Unless that is really where the expertise lies, agencies should not mess around with defining employer brands or recruitment campaigns. But I do think they can learn something from strategies we deploy. After all, it's all about the right form of communication, for the right person at the right time."
"Unless that is really where the expertise lies, agencies should not mess around with defining employer brands or recruitment campaigns."
Evolve or die
As Ehrlich packs his bags for the next recruitment-related conference, the keynote expert has one last bit of advice for agency recruiters. "You see companies are using agencies less to recruit people. They see that with certain tech solutions, they are perfectly able and capable of managing the whole process themselves. I think that is why it is important for agencies to take time to reflect: who do you want to be in this digital world?"
"Our tech is now being used by companies that would otherwise go to agencies."
"Ultimately, we help organisations entice candidates with a smart dose of storytelling, referral campaigns and data-driven information. Which ultimately fills a talent pool, even with passive talent. What tech and digitalisation makes possible now, wasn't even an option 20 years ago. Perhaps somewhat wryly, but our tech is now being used by companies that would otherwise go to agencies. As Darwin once said: evolve or die."