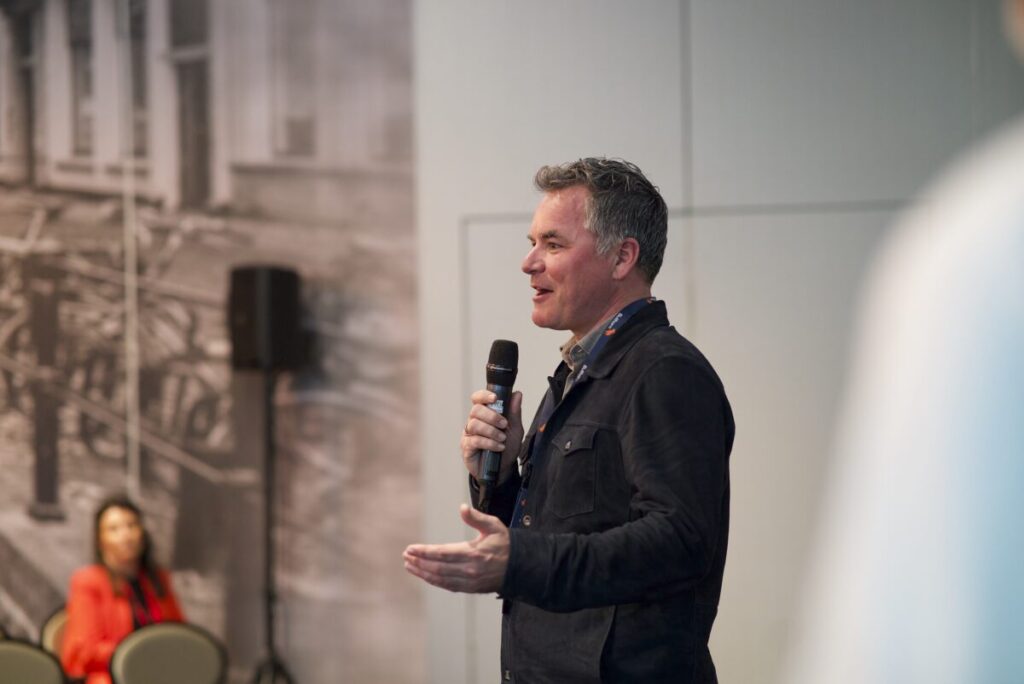 Digital transformation is the top priority for recruitment agencies in the Benelux, according to a new report by Bullhorn. Bullhorn's research, among more than 2,000 recruitment professionals in the Netherlands, Belgium and Luxembourg, creates a picture of the stages of transformation in which recruitment agencies find themselves.
The full focus of agencies in the Benelux is on both talent and technology.
This makes the Benelux a unique region, Bullhorn observes. In fact, it is the only region surveyed by Bullhorn that did not list generating new clients as a top three priority; the full focus is on talent as well as technology. Digital transformation thus ranks first (39%). Improving the candidate experience (35%) at two. And candidate acquisition (27%) at three.
Benelux leading by example
The Benelux is leading by example, says Marco Boomsma, Sales Director EMEA at Bullhorn. "This year's research showed a strong link between business success and technology adoption by recruitment agencies, with the Benelux leading by example in both areas", said Marco Boomsma, Sales Director EMEA at Bullhorn. "In today's challenging economy and job market, it remains difficult to find top quality talent, but by applying best practices to actually involve talent in the recruitment process, agencies will be able to achieve success."
But what makes the Benelux stand out? "Innovations are picked up relatively quickly in this part of the world", Boomsma notes. "This has also happened in the temporary employment and recruitment sector. I think that is primarily due to the best online facilities in the region. In addition, there is a commitment to guiding and describing processes. People may sometimes think that this is not the case, but compared to some other regions, it is in the culture to address this."
14% are not engaged in a digital transformation strategy
There's still work to be done, however, the Bullhorn report shows. Just 14% of respondents of the Recruitment Trends, Insights and Data Industry Report 2023 state that no digital transformation strategy is currently implemented. 50% say they are at an early stage of adoption, while 36% state they are 'advanced'. Room for improvement, argues Bullhorn.
Sourcing and reporting (both 34%) appear to be the processes most automated at agencies in the Benelux.
"Especially in automation lies a great potential that currently remains untapped at most recruitment agencies", Bullhorn states. Sourcing and reporting (both 34%) appear to be the processes most automated at agencies in the Benelux. Screening and validation (33%) scores marginally less, while communication with candidate after the assignment (20%) lags a little behind.
'Automation has a negative connotation for a group of people'
So what's behind the low adoption scores for automation? According to Boomsma, it's all about the connotation. "I think the connotation around automation been quite negative, for a group of people. I regularly hear that personal contact should not be lost — but that's precisely what automation enables: activities that add no value at all for the candidate, colleague or customer can be automated."
Boomsma sees a number of clear examples. "Whether it's changing the status of a candidate, forwarding data in a process, requesting data to update or request permission, scheduling meetings or setting reminders — they're all enabling more time for personal contact. Agencies that have emphasised automation generally generate 55% more candidates, do so 49% faster, and have a 33% higher fill rate. Regardless of necessity, personnel is becoming scarce and as long as 70% of the candidates stop a process because it is taking too long, strategic alternatives will have to be sought."
More growth through digitisation of data
Bullhorn saw top performers digitising as much data as possible in their organisations. "Top performers are doubling down on their digital transformation initiatives and recruitment software adoption," the report states. The fastest-growing agencies of 2022 frequently used recruitment technology to be successful in today's challenging environment."
Self-service software, such as chatbots, is used by 27% to streamline processes.
When Bullhorn next looks at how recruitment agencies are using technology to transform their organisation, data digitisation (30%) is the number one. Self-service software, such as chatbots, is additionally used by 27% to streamline processes. Automation of various processes is mentioned third, at 19%.
"Companies that prioritise providing a modern, seamless, and well-connected candidate experience will stand out from the competition."
"Organisations from the Benelux are placing particular emphasis this year on accelerating digital transformation", Boomsma said. "And this is also key to winning the war on talent. Companies that prioritise providing a modern, seamless, and well-connected candidate experience will stand out from the competition and become the first choice for both candidates and clients."
'Don't be afraid to make mistakes'
But back to the priority side of things. While recruitment agencies are clear about their intentions, acting on them requires something else. "Purchasing a tool is just the beginning", Boomsma says. But it's necessary that the responsible executive is actively involved in the process and embraces the change. I see that teams enjoy automating processes and encourage each other to come up with new ideas. The recruiters are an active part of the change there. I think it's important for agencies, and those responsible for the tech, not to be afraid to make mistakes. To test what works and what doesn't. They have to be prepared to include automation as a continuous element in their thinking. Where I see success, this is the most important basic mindset."
"I think it's important for agencies, and those responsible for the tech, not to be afraid to make mistakes."
In all, Boomsma sees that Bullhorn customers have automated nearly 900,000 processes in 2022. "In 2019, there were only 87,000", he adds. "I expect that we will soon reach 2 billion automated processes for our customers. All aimed at increasing productivity, engagement with clients and candidates and improving data quality. Organisations that are successful in this area hire people who are analytical and, in many cases, have marketing knowledge. The added value of that can't be underestimated."
Read more: