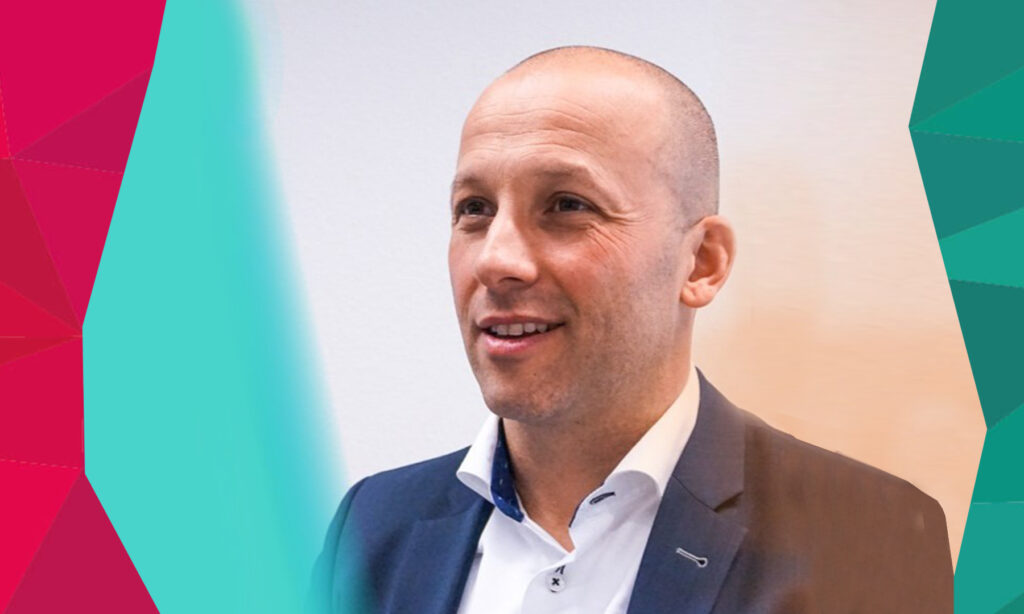 "The standard metrics will always be there", says Rachid Schmitz, the company's Managing Director continental Europe, reflecting on the future of RPO. However, because of the rapid developments in data and automation, Randstad Sourceright is able to give clients much more insight in how their talent acquisition functions are performing.
Schmitz gives an example how that works in practice. "When a vacancy is open for a very long time, we can do a deep dive based on the data to see what's causing that. It could be that you have a hiring manager that's less responsive, or that you're recruiting for a certain skillset that's not available anymore in the area where you're looking. In this case time to hire becomes a different item in a different context. We will call the metric the same, but the underlying data that we're looking at is completely different. That's why data becomes so important in the service offering that we bring to the clients."
Three trends enhancing RPO delivery
The combination of automation, data and employer branding is rapidly changing the RPO model, Schmitz continues. These three trends are enhancing the RPO delivery model and are being embedded in almost every program that Randstad Sourceright brings to the market.
"In the old days, you would go on LinkedIn, post your vacancy and pray and hope that you'd get enough candidates."
Particularly in programmatic advertising, data is playing a key role. "In the old days, you would go on LinkedIn, post your vacancy and pray and hope that you'd get enough candidates. Now, when after forty-eight hours we see that LinkedIn is not giving us the right volume of candidates, we move to Facebook. We continuously, programmatically push through different channels. There is much more of this kind of automation that used to be manual work for a recruiter. I think that's where the big change is clicking in at the moment."
Holistic approach
Schmitz sees employer branding becoming much more multifaceted as well. "In the past, the employer brand would be used only for talent attraction. Now, we're looking at it with a more holistic view. Yes, it's important for talent attraction, but also for retaining existing employees, and even for alumni, since they might return at some time in the future."
"We're giving them something that's very hard for them to reproduce on their ownand that will have a lot of value in the future."
Furthermore the availability of data allows for acquiring critical insights that help clients position their brands as well. All this raises the value an outsourcing partner like Randstad Sourceright can deliver. "Realtime access to supply and demand data is a resource that is not at the fingertips of most leaders within talent acquisition. We're giving them something that's very hard for them to reproduce on their own and that will have a lot of value in the future."
The more holistic approach to recruitment Schmitz describes is also the essence of the total talent model, encompassing both RPO and MSP. In continental Europe this is becoming more and more popular. "We see more leaders being proactive and saying 'the end game is total talent management, how do we get there?' Since they see the benefits, they are already including all of the things needed to get to total talent management faster."
Fast movers in continental Europe
Traditionally the market in continental Europe is underdeveloped compared to, in particular the UK market. The total talent model can help develop this, Schmitz expects. "We see some people jumping over steps that they were unable to jump over before. The Netherlands is now catching up quite significantly, Germany is picking up and we as a company are putting more focus on France. The UK is still quite a bit ahead in these solutions compared to the other countries, but these are the fast movers in continental Europe."
As managing director of Continental Europe and Strategic Sales, Schmitz provides the strategic direction to expand global, regional and national services and oversees the build of processes and solutions that refine the customer experience across Europe. Joining Randstad in 2012, Schmitz is passionate about talent innovation and creating best-in-class solutions. Schmitz frequently delivers thought leadership to help companies shape their talent strategies and realise their overall company objectives.
This interview is part of a series of interviews our reporter Djaja Ottenhof has recently conducted about the value of the RPO market in Europe in 2021. Sign up for the ToTalent Newsletter to receive the full white paper The Value of RPO in Europe 2021: How RPO expands in an emerging market upon release.