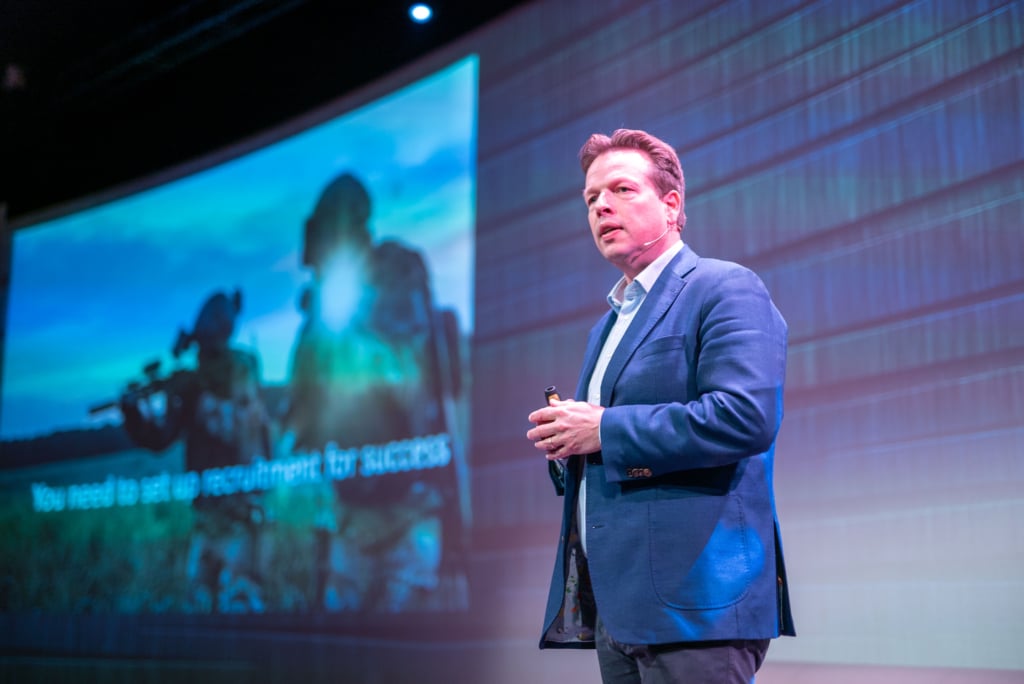 In a two-day conference on September 27-28 at the Headfirst Group headquarters, thought-leaders, experts and speakers from all around the world will join in speaking about actual recruitment labour market challenges like: 
Demographics, ageing populations

 

Diversity and inclusion

 

Shortages

Talent & skill allocation

Data & Technology and AI influences

 
The Talent Intelligence conference will have 23 speakers with a core understanding of the recruitment industry from top companies across the globe gracing the event.
Speakers such as Geert-Jan Waasdorp- CEO at Intelligence Group; Toby Culshaw- Head of Talent Intelligence at Amazon; Marlene de Koning- Director HR tech at PWC; Alison Ettridge- CEO at Stratigens; Sam Fletcher- Talent Acquisition and Executive Search leader at PayPal; Ian Addison-Smith- Executive Talent Attraction & Global Talent Intelligence Leader Company at E.Y; Simone Dooley- Lead Talent Intelligence Partner at Booking.com, and many more. 
The two-day event is a must-attend for talent acquisition leaders, CHRO's, HR managers, members of the press, and anyone seeking to understand the latest developments in the recruitment industry.
The first-of-its-kind conference will be conducted in English and accessible to a global audience of recruitment professionals eager to delve into the exciting world of Talent Intelligence. 
According to Geert-Jan Waasdorp, CEO and founder of Intelligence Group and driving force behind the event, "Talent Intelligence is one of the newest and hottest disciplines in the recruitment industry. Now the shortages are sustainable in Europe, the US and other places in the world, the war for talent is increasing on capacity, skills and blue-collar workers. AI offers powerful automation in this battle and is a powerful resource for good and bad. This conference better explains the innovative tools and access to data for the best practices to win that war." 
Don't miss the Talent Intelligence Conference. Book your tickets here 
Read More: