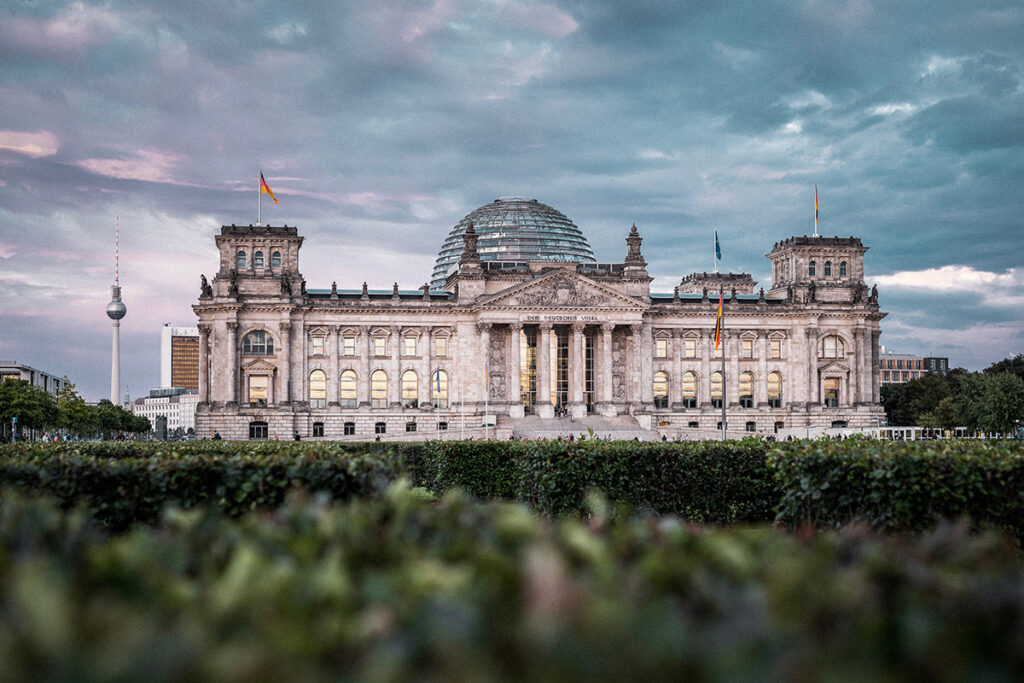 Europe faces a long-term ageing crisis that will result in unprecedented worker gaps. Within the continent, Germany looks set for the biggest shortage of workers, with the Center for Global Development projecting a worker gap of 7 million by 2050. At the moment, however, that number still resides at approximately 2 million. 
While the numbers are an issue, so is the way foreign job seekers view Germany. Germany is gradually becoming less attractive to top foreign talents, according to a new Bertelsmann/OECD study. The Organization for Economic Co-operation and Development's (OECD) Indicators of Talent Attractiveness shows Germany slipped from 12th place in 2019 to 15th this year among the 38 OECD countries. The analysis is based on seven dimensions that foreign talents are said to value. They include: Quality of opportunities, income and tax, future prospects, family environment, skills environment, inclusiveness, and quality of life.
Skilled work immigration law reformed
The German government, led by chancellor Olaf Scholz, seems keen to fix the issue, however. Interior Minister Nancy Faeser, representing the center-left Social Democrats (SPD), presented the government's plan and emphasized its potential to secure prosperity in Germany. Faeser acknowledged the need to dismantle bureaucratic hurdles during the implementation of the law, highlighting the burdensome nature of the current system. She cited the example of requiring 17 different applications to bring a new care worker into the country, which she deemed unacceptable.
Concerns from the conservatives
While the conservative Christian Democratic Union (CDU) and Christian Social Union (CSU) alliance, the largest opposition party, welcomed some aspects of the government's plan, they expressed concerns about lowering qualification requirements for foreign workers. Andrea Lindholz of the CSU argued that reducing the level of German language skills necessary could potentially attract low-skilled workers. Lindholz criticised the proposed law for not adequately addressing bureaucratic bottlenecks, such as prolonged procedures at foreign consulates.
Opportunity cards await
One of the key innovations introduced by the law is an opportunity card, and its associated points system. The card enables individuals without a prearranged job to enter Germany for a year to search for employment. To obtain the card, applicants must possess a vocational qualification or university degree. Points will be awarded based on various criteria, including language skills in German and/or English, existing ties to Germany, and the potential for accompanying partners or spouses to enter the German labour market. The opportunity card allows for casual work of up to 20 hours per week while actively seeking a qualified job, as well as probationary employment.
The card enables individuals without a prearranged job to enter Germany for a year to search for employment.
The law also addresses the integration of refugees awaiting asylum approval. Applicants who submitted their asylum applications by March 29, 2023, possess the required qualifications, and have a job offer will be permitted to join the labour market. This provision also applies to vocational training programs. Furthermore, individuals on tourist visas will no longer be required to leave the country before transitioning to employment.
Degrees simplified
Additionally, the law aims to simplify the recognition of degrees, which has traditionally posed a significant obstacle for immigration. Skilled immigrants will no longer be obligated to have their degrees recognized in Germany if they can demonstrate at least two years of professional experience and possess a degree recognized in their country of origin. This change allows individuals with job offers to commence work in Germany while their degrees are undergoing recognition processes.
Read more: