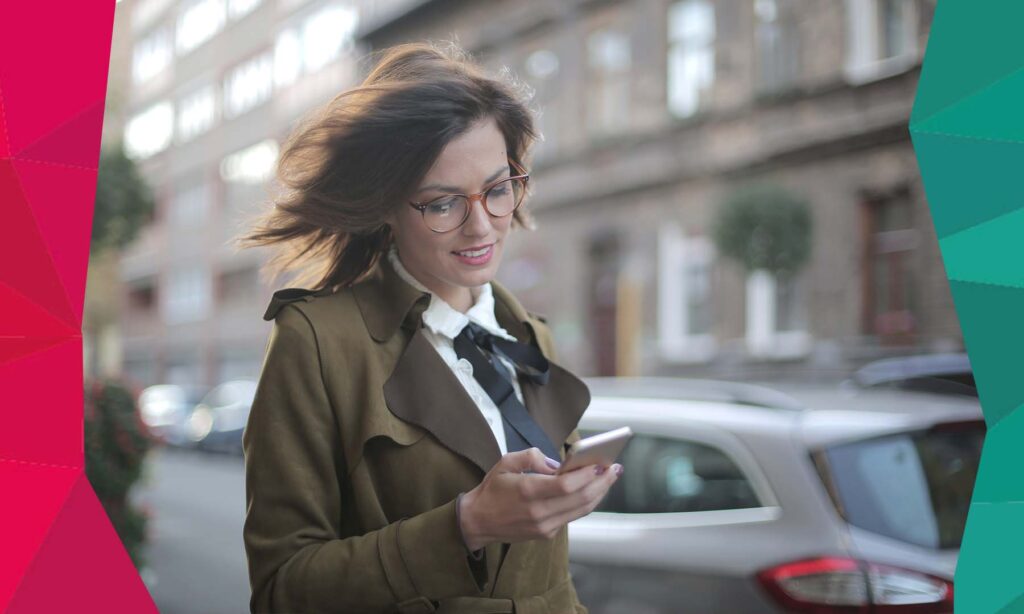 Active jobseekers in France very much rely on search engines, research from labour market data company Intelligence Group shows. Their 2022 study on the France's most-used orientation channels shows that search engines (30.8%) rank highest. France has upheld some of its traditional job-searching methods, the research also illustrates. Window and in-store advertisements (30.1%) are the country's second most-used orientation channel. Job sites (27.4%) round off the top three.
| | | | |
| --- | --- | --- | --- |
| Ranking | Orientation channel | 2020 | 2021 |
| 1. | Search engines | 33,5% | 30,8% |
| 2. | Window, in-store ads | 32,6% | 30,1% |
| 3. | Job sites/job boards | 29,4% | 27,5% |
| 4. | Network/referrals | 29,2% | 27,2% |
| 5. | Company sites | 27,1% | 26,1% |
| 6. | Social media | 26,0% | 25,5% |
| 7. | Uploading CV in job site database | 21,7% | 20,9% |
| 8. | Application apps | 21,5% | 20,1% |
| 9. | Internal job ads | 19,5% | 19,7% |
| 10. | Open application | 19,0% | 17,9% |
Source: Intelligence Group
Indeed leads, LinkedIn and Monster follow
As far as where active job seekers look, Intelligence Group research found that Indeed is the absolute number one job board in the France. Similar to results in the United Kingdom, Indeed is named by approximately 68,4% of active job seekers in France. In a job board related context, to come up with any sort of ranking, international labour market research and data company Intelligence Group poses a relatively simple question: 'which job board and/or social media would you use to search for a job?'.
LinkedIn (21,9%) ranks second on the list. Monster (11.4%) comes in third. The rest of the top 10 is closely knitted together. Apec (9,1%) is the nation's fourth-favourite job board. Leboncoin (9%) is fifth. Cadremploi (6,7%) is sixth. Meteojob (5,9%) is seventh. Manpower (3,2%) is eighth. Adecco (2,6%) is ninth. Hellowork (2,4%) rounds off the top 10.
1. Indeed
Launched in 2004, Indeed functions as both a job search engine and all-in-one hiring platform. It aggregates job listings from thousands of sources across the internet, including job boards, company career sites, local news sites, staffing agencies and recruiter listings.
Job seekers who named the site in France: 68,4%
2. LinkedIn
While originally (or officially) a social network, LinkedIn does in fact work as a job board in the sense that it allows free and paid options for job postings.
Job seekers who named the site in France: 21,9%
3. Monster
Monster is a global employment website owned and operated by Monster Worldwide, Inc. It was created in 1999 through the merger of The Monster Board (TMB) and Online Career Center (OCC). It offers the option to browse jobs and career advice for candidates, while helping organisations find and attract candidates through their employer products.
Job seekers who named the site in France: 11,4%
4. Apec
Apec is the nation's official job board for executive search. It offers its servies to both recruiters and jobseekers in the hope of improving employment as a whole.
Job seekers who named the site in France: 9,1%
5. Leboncoin
Leboncoin is a bit of an odd one on this list, as it would be France's version of eBay. But due to its popularity as a whole, it is quite commonly used by both companies, recruiters and job seekers for job search.
Job seekers who named the site in France: 9%
6. Cadremploi
Cadremploi is France's first private job board for executives and management positions. The job board was launched in 1996. Their close collaboration with national and local press results in permanent communications activities on TV, on the radio, in the press and on the web through their new web TV show.
Job seekers who named the site in France: 8,9%
7. CleverConnect (formerly Meteojob)
CleverConnect, formerly known as Meteojob, is a generalist jobboard. The company provides a full web application to publish jobs, and subsequently matches them with profiles using algorithms and process applications.
Job seekers who named the site in France: 5,9%
8. Manpower
Not one of the typical job boards on the list, ManpowerGroup is a leading company in workforce solutions. ManpowerGroup serves both large and small organisations across all industry sectors through various brands and offerings: Manpower, Experis and Talent Solutions.
Job seekers who named the site in France: 3,2%
9. Adecco
Less of a job board, more of an agency for organisations looking for a strategic collaboration built around work. Adecco Group offers workforce, talent and technology solutions. Its primary service, Adecco, is all about flexible work solutions.
Job seekers who named the site in France: 2,6%
10. HelloWork (formerly Regionsjob)
The work of HelloWork, formerly known as RegionsJob, is spread across several regional job sites. It is all about proximity, through which it hopes to make it easier for job seekers to find work close to home.
Job seekers who named the site in France: 2,4%
Read more:
Top 10 job boards in the UK: 77.5% of active jobseekers go for Indeed