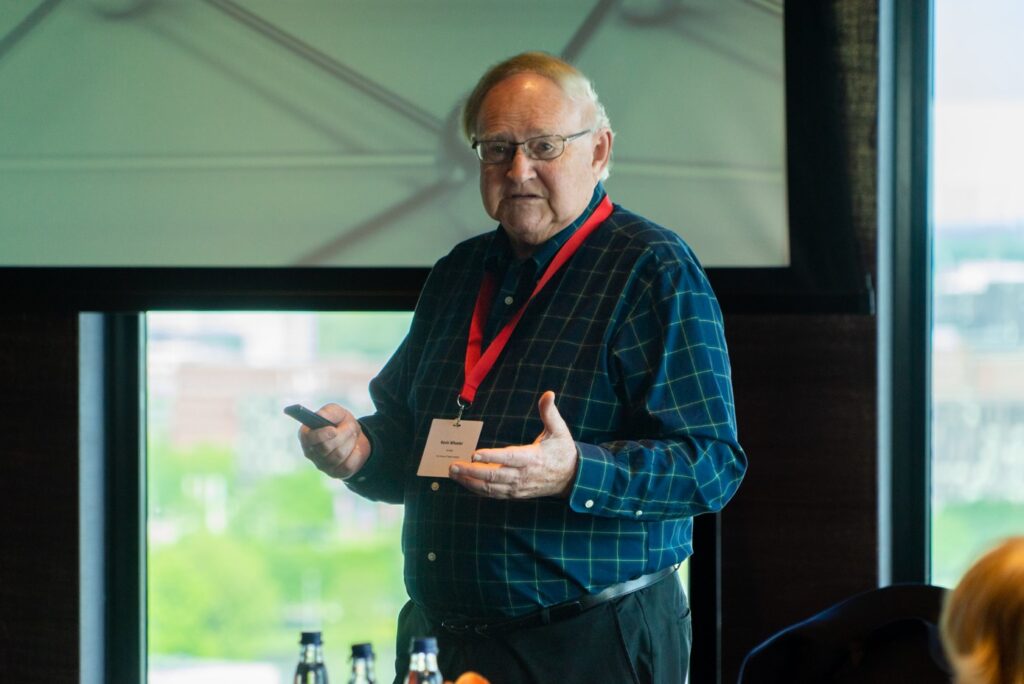 If you want to make sure you have a job in the future, the best thing you can do is become a hairdresser. After all, there'll always be a need for cutting hair, no matter what. And in any case, it is also a job that is hardly likely to fall prey to automation, American recruitment guru Kevin Wheeler argued during The Future of Talent, an exclusive gathering for Benelux-based recruiters and recruitment managers.
Only as a hairdresser are you more or less immune to the rapid changes in the job market.
So hairdresser are more or less immune to the rapid technological changes in the job market. But at the same time, that is one of the few professions for which this notion true, Wheeler told his audience. Virtually every other job has more to worry about. Because we are now living in times of rapid change, particularly on the back of everything artificial intelligence. And that, he believes, will change the concept of 'work' in the near future in a way it never has before.
Artists over engineers
For instance, he thinks artists will soon earn more than engineers or technicians. "The artist deals in concepts and ideas. These cannot be automated. The artist still creates something of value, where the narrow expertise of engineer can soon be replaced by A.I. In the last century, being an engineer still came paired with a certain status, while as an artist you would starve to death. That has now been completely reversed. I think the latest rounds of layoffs in the tech world are a clear sign of this."
This century is not so much about technical knowledge as it is about 21st century skills, Wheeler stressed. Such as: broader, general skills, problem-solving ability, the art of influencing, being able to think strategically, leadership, marketing and branding. "Nobody has the answers now. Everything is changing. That's why it's best to be broadly educated."
No more receptionists
It may not yet be noticeable, and it may not yet be reflected in labour productivity, but automation is going fast at the moment, Wheeler says. Just look at the average reception desk in an office. "There's no human being sitting there anymore already. You come in, type your name yourself, print a badge, and automatically the person visiting you is called. What more value would a receptionist add?"
'If you have to work together a lot, you are less likely that automation will take over your job.'
Incidentally, this is not just about the complexity of the work, says Wheeler. "It is also related to the level of collaboration required. If you have to collaborate a lot, then you are less likely that automation will take over your job." But either way, robotisation will start to replace some of all our current work, he says. "It will definitely be a different world. The only exciting thing is: how long will it last? And: can we cope with having nothing to do all day?"
Different kind of jobs
Wheeler's vision is blunt, but comes with a sense of warning. Also for recruiters. Not only will they have to start looking for a different kind of people, according to Wheeler, but they will also have to think differently about jobs. "Not just 9-to-5, 40-hour weeks anymore. That may be how we grew up, but why do we still do it that way? We need to learn to look at a larger, more diverse range of people. If we ask companies now who their workforce is, 87% already say it is more than just their own employees. Young people no longer want permanent jobs. That trend will only continue."
"When someone leaves, you have to start having the discussion: should we replace them with a new employee? Or by a gig worker? A contractor? Or maybe a robot after all?"
But, as Wheeler asked the room: which recruitment manager is actually recruiting and selecting gig workers? Only a few hands go up — most are still recruiting for permanent positions. That's an attitude that may no longer be sustainable, he says. He urges attendees to turn into change managers. "When someone leaves, you have to start having the discussion: should we replace them with a new employee? Or by a gig worker? A contractor? Or maybe a robot after all? We will have to dare to have that kind of conversation more often. That's part of your job as a recruiter."
'The job needs to get done'
It will be the only way to keep companies profitable in the long run, and to make your role of value as a recruiter, says Wheeler. "There is no shortage of talent. At most, there is a lack of talent distribution. We therefore need to start thinking more about a global workforce of skills. If I'm sitting here on a broken chair, I don't want to hire someone to fix chairs, I want someone to fix the job. I don't have to like that person. Nor does he or she have to look like me. Nor does he have to have many other skills, or do this for 40 hours in a row. The important thing is that the job gets done."
"There is no shortage of talent. At most, there is a lack of talent distribution."
And all of that work doesn't have to be done from the office, Wheeler insists. He believes we are moving towards a future where working in the office will become the exception, and people will go to the office at most 2.5 days a week. "You can already see that in San Francisco, which is almost extinct. It's almost scary. At Salesforce, for example, only 20% of staff still work in the office. And that was one of the biggest offices there. That doesn't affect Salesforce at all. But it does affect all the restaurants and shops nearby, which are now going under."
'In 1955, HR did not exist'
Wheeler takes the opportunity to give us a bit of history, too. "Until 1955, HR didn't actually exist. There were just some payroll clerks. Only in the 1960s did departments appear that also became responsible for employee welfare and safety. But in the 1980s, HR changed from human relations to human resources. From then on, shareholder capitalism emerged, and it was no longer about paying attention to people, but only about the question: how can we make people as productive as possible?"
"I think HR will change to HD: human development."
It is precisely this attitude that more and more of today's young people are turning away from, Wheeler sees. "It is the main reason for the high turnover in organisations. Young people see that companies just want you to work harder and harder, without looking after you. They don't participate in that anymore. They want an employer who cares about them. Therefore, I think HR will change to HD: human development. In Asia, you can already see that happening."
Internal upskilling
Retention is the new recruitment, Wheeler argues. "In all professions, you see internal mobility increasing at the moment. Only not in the Oil & Gas and agriculture sectors. But those are sectors with turnover close to zero anyway." According to him, it then becomes a matter of developing good internal upskilling programmes. "And we must learn to write new job profiles in terms of skills. Always ask yourself: why is a degree actually needed? It is better to look at what skills you really need, and then find the people to match them. As a consultant, contractor, or whatever form of contract."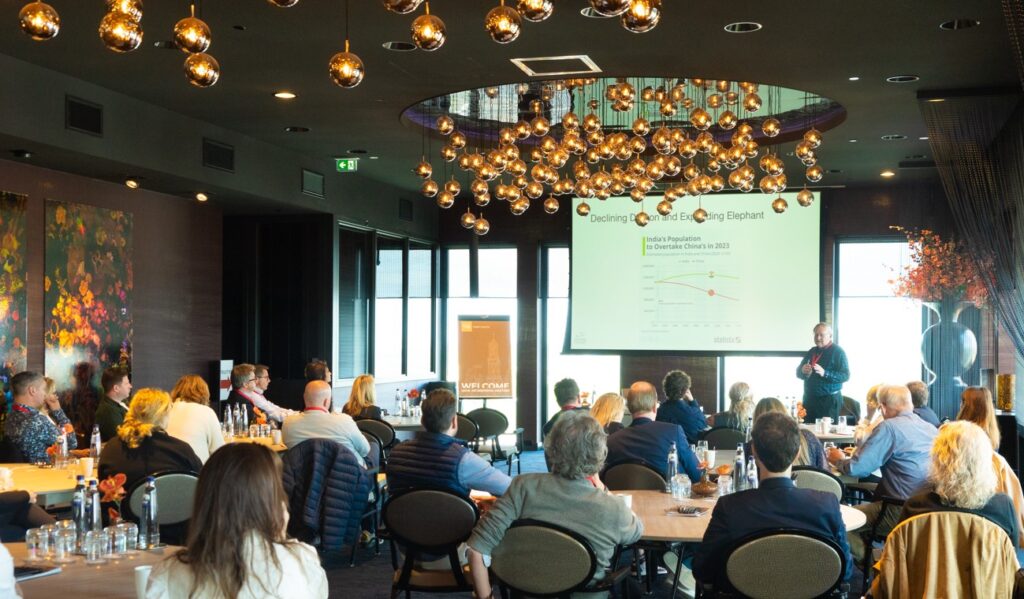 "I tell you: your vacancy holders have no idea about any of this yet."
And also very important: recruiters should dare to have more of an internal conversation about this. "I'm telling you: your vacancy holders still have no idea about all this. They still think you can fill every vacancy with a permanent employee, just like that. It is our job to have the conversation. Can we find the skills? Internally or externally? Or do we need to develop them? Did anyone here go to university to study recruitment? Did they? But you are good at your job, right? So why do we still require a university degree for so many positions?"
'There will be friction'
Companies like Google have already caught on, says Wheeler. They are abandoning education requirements, in favour of a focus on skills and personality. And universities are already starting to suffer too. Some are even going bankrupt, he says. "Every institution is now in question", Wheeler says. "And the future of work is also bound to be fraught with friction. Professions will be added, but also disappear. Not everyone will like that. It is up to HR and recruiters to manage that. Literally. By helping people find new skills, for instance, and thus new jobs. By creating new jobs themselves. And letting different people share jobs. And by shortening working weeks."
The 6 skills for recruiters of the future
In his opinion, are these really all jobs for recruiters? "Yes definitely. I don't see how you could separate development from recruitment and selection. You have to look at HR in a much more integrated way. You have to be able to move flexibly between internal and external, between in-house development and recruitment, between permanent and flex. Total talent management, in other words. I personally think that few functions in organisations are as ill-prepared for the future as HR. HR, and recruiters too, should develop much more. And delve much more into the huge changes that are coming." To still be assured of work in the future, recruiters need to develop 6 skills, according to Wheeler.
Analytics
Networking
Influencing
Agility and adaptability
Talent intelligence
Technical acumen
"The recruitment of the future should also be much more based on what really makes the difference for your organisation."
"So not something like sourcing or interviewing. Those are practical skills. But what matters are the foundation skills. You can take them further. And at strategic levels. Like: how do we define employee success? We are very bad at that as HR and as recruiters. It's always quite subjective. We really need to get better at that in the coming years and generate more data for that if we want to continue to prove our value. The recruitment of the future should also be much more based on what really makes the difference for your organisation."
Read more: