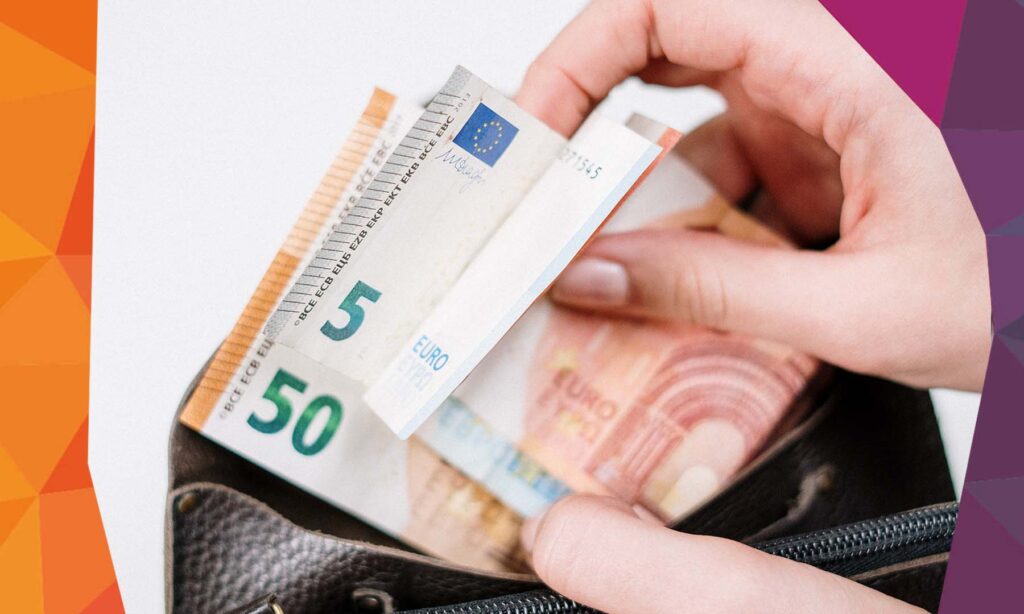 Picture a 27-year-old single woman. Let's call her Monique. Monique's been keen on a new job for quite some time now, looking to leave her 32-hour-a-week gig working in a local coffeehouse behind her. After all, all she's ever wanted to was to work in the field she's most passionate about: marketing. When she finally found the ideal position for a junior position at a marketing firm, about an hour away from her, she jumped at the chance.
First, she had to fill out a questionnaire and re-gather an updated CV. She did so, happily. Then the firm sent her a marketing assessment, to see if she'd be suitable for the first stage of the interview. Monique passed with flying colours, leading to a first, official interview at the company's headquarters. After taking the morning off work, Monique felt great about her chances on the bus-ride home. The phone rang a day later: she'd graduated to the second interview. Another morning off. Another lengthy bus-ride. About a week later, the phone rang again. Monique received the news that she didn't progress to the third and final stage of the interview, but the company would 'absolutely keep her in mind for future positions'.
Hobbyism or labour?
Most applicants are generally pleased if their travel expenses are covered. But that doesn't take into account the hours they put into preparing for a job application or the questionnaires they have to fill out. Those hours are often filed under the hobbyism that comes with a job application. They want that new job yourself, don't they? That's often the prevailing thought. Until now — as Canada-based Foodshare Toronto aims to break recruitment traditions by paying applicants.
"When you prepare for an interview, that is labour."
FoodShare Toronto pays applicants $75 for every job interview they have with the organisation. "When you prepare for an interview, that is labour", CEO Paul Taylor told local news station City News. "It is labour that we feel employers have expected candidates to pay for, for a long time. It's kind of outrageous. Especially when you think about it as a situation where the employer is the one with the resources and the power."
The cost of taking time off work
Taylor and FoodShare have now doubled-down on the notion that people sometimes have to take time off from work in order to apply. To help them, FoodShare sends all of its questions at least two days in advance. "From an equity perspective, this is going to help folks who have already been made vulnerable by systems and public policies. By simply recognising that there are costs to applying."
"This recognises the value of the time they're investing in the process."
Tricia Williams, research director at the Future Skills Center, sees FoodShare's initiative as a larger shift in the labour market. "There is more power to applicants and employees in the current labour market", she said. "This recognises the value of the time they're investing in the process. A policy like this ensures that the relationship between employer and candidate is started in a respectful way."
Not everyone is keen on paying candidates
Not all experts are too keen on the strategy of paying candidates for their time, however. "It's a knee-jerk reaction to people not showing up for interviews", said Juan Pablo González, sector leader for professional services at Korn Ferry. "It's missing the point. If they're trying to engage employees to become part of their organizations, they really need to think about their why. Getting candidates into seats has no bearing on whether those candidates stay in those seats."
Rather than paying for interviewees, Korn Ferry's David Vied sees another likely outcome. "I think a backlash is going to come at some point because employers are not going to stand for prima donna behaviour like ghosting", he told the Korn Ferry website. He instead suggests that HR managers distill job descriptions down to their most essential elements and hire accordingly. "Companies will likely reconfigure the workforce to do without that hire."
Paying European candidates
There have been similar initiatives in Europe — but mainly in markets where talent is scarce anyway. Moreover, it quickly became more of a publicity stunt, rather than a form of ideology or fairness. When a Dutch IT company sought new Java and Microsoft developers in 2004, it offered to pay prospective employees €5 per minute for an interview. More recently, in Germany's IT branche, Deutsche Familienverschicherung offered €500 for anyone who interviewed for a vacancy, as reported by the Financial Times.
Read more: