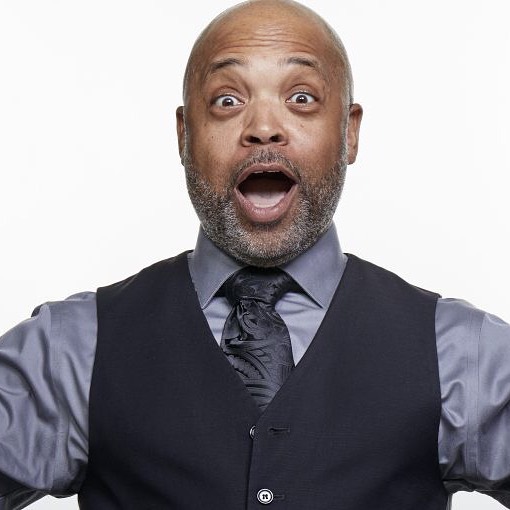 Renowned for his impactful collaborations with industry titans such as Microsoft and Google, Jim remains an influential figure steering the course of the future of work. Professionals in recruitment, job seeking, and HR can expect valuable insights from Jim, presented through a combination of visual and written content in his esteemed newsletter, "The Recruiting Life." 
Jim Stroud's YouTube Channel
But that's not all! Jim takes his insights to the next level with his own YouTube channel. Aptly named "The Jim Stroud Show," this channel is a visual journey into the future of work.
From in-depth discussions on hiring strategies to explorations of emerging technologies, Jim's YouTube channel is a treasure trove of valuable content. Subscribe, and you'll find yourself in the front seat of the conversation on the ever-evolving world of work. 
"The Things I Think About" Newsletter
And there's more exciting news! Jim is launching another newsletter, "The Things I Think About." Starting on Monday, November 13, 2023.
This daily 1-minute read will cover emerging trends, shocking tech, and compelling human-interest stories. It's Jim's hope that this becomes a must-read for you, and that you share it with your network. Get ready for content that's anything but boring – subscribe now so you don't miss out. 
Why Engage with Jim's Content?
Double Insights, Double Impact: With both a newsletter and a YouTube channel, Jim Stroud offers a holistic view of the hiring landscape.

 

Fresh Perspectives on "The Recruiting Life": Break free from the ordinary with Jim's creative take on HR topics – because hiring doesn't have to be dull.

 

Visual Exploration on YouTube: Dive into the future of work with "The Jim Stroud Show," where Jim's engaging discussions bring hiring strategies and tech trends to life.

 

Stay Ahead with "The Things I Think About": The upcoming newsletter promises daily insights into emerging trends, tech, and captivating human stories. Don't miss the chance to be at the forefront of what's next.

 
Subscribe Now and Join the Conversation!
Subscribe to Jim's newsletter, follow "The Jim Stroud Show" on YouTube, and be part of the conversation that's reshaping the way we think about hiring. Jim Stroud isn't just a thought leader; he's your guide to staying ahead in the ever-changing world of work. Don't miss out – subscribe, engage, and elevate your hiring game with Jim Stroud! Pass it on.
Read more