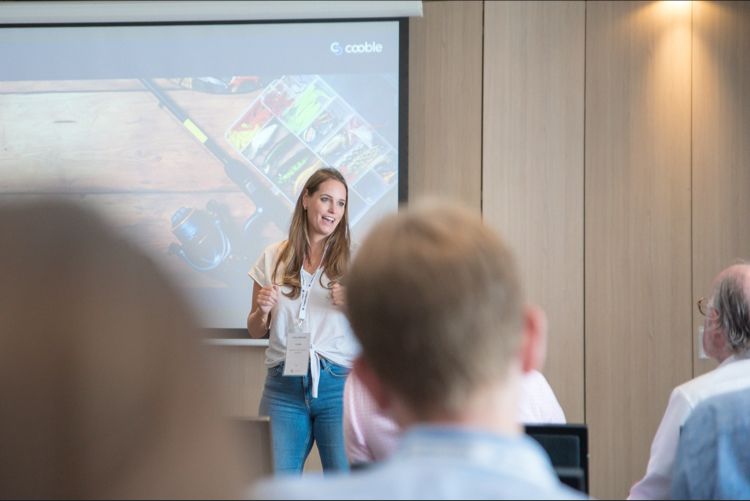 Nowadays, anyone who puts out a vacancy often brings limited responses from top candidates. Consequently, it's no surprise that more organizations are taking the initiative to directly seek (source) the right candidates. But what are the 10 biggest trends in talent ​​sourcing? In a conversation with Jan-Karel Sindorff and Milou Verhoek, the co-founders of Cooble, a rapidly expanding agency specializing in this field, we gain fresh perspectives on the world of talent sourcing.
Trend 1. It's happening much more than before and is integrated with recruitment marketing
'Sourcing was for a long time one of the underexposed parts of the entire recruitment chain,' says Verhoeks. 'Initially, many companies thought that recruiters should just do it on the side, and it actually hardly happened at all. However, it turns out that playing the game of reversing roles has been remarkably successful. Engaging in sourcing allows you to connect with individuals in the job market whom you can't access through any other means. Recruitment marketing or employer branding without sourcing and vice versa, is an ineffective way of talent acquisition in white- and blue-collar jobs.
Trend 2. It's here to stay, especially young generations are expecting to be sourced
"Sourcing has gained momentum owing to the significant labour market shortages in recent years. It used to be a last resort for many employers, but the market dynamics are evolving," adds Sindorff. "When you observe the new generations entering the labour market, being approached is more acceptable to them. They are less inclined to actively seek job opportunities them selves. A personalized, one-on-one approach tailored to their needs is what resonates with them."
Verhoeks says, "Despite my occasional astonishment at what I witness in the market, it's clear that sending mass emails to numerous recipients is not effective and results very low response rates. Candidates are annoyed by this, and it has a negative effect on your position as an employer.
Technology is simply not ready to completely take over.
For example, LinkedIn has all kinds of new options, but we see in practice that you cannot rely on it for a miracle— the personal approach still works better.'
Trend 3. More tech is powerful, but not blindly the solution
Although the full automation of the sourcing process remains a technological frontier yet to be crossed, notable advancements continue to emerge, both with and without the integration of artificial intelligence (AI). Verhoeks observes this trend in her day-to-day work, stating, "We frequently leverage tools like ChatGPT. Using the information gathered from a profile, ChatGPT can generate thoughtful, personalized messages and assist with automated follow-ups. Things are increasingly moving in the direction of technology supporting your workflow. However, the challenge lies not just in using a tool but also in interpreting its output, and that's where the difficulty lies."
Trend 4. Relevance wins
Sourcing is also increasingly essential when it comes to employer branding, says Sindorff. "As soon as you send out a bad message in your sourcing, it negatively affects your employer branding. It leaves an impression on people, which is why we strongly discourage the practice of sending generic, mass messages. People can discern this swiftly, and it has adverse effects on your performance metrics. Given that sourcing plays an essential role in the competitive job market, it's important to ensure that your messaging aligns with your target audience. Relevance holds a importance, particularly in sustaining and enhancing your employer branding."
Did you know that we spend an average of 8 to 10 minutes on an approach message?
Trend 5. Creativity counts
Sourcing is a creative profession, according to Verhoeks. 'Did you know that we spend an average of 8 to 10 minutes on an approach message? It always takes time and attention to think about how best to approach people. It also often requires the necessary creativity.
For instance, we occasionally kickstart conversations with a statement like 'Did you know that there are just 500 people who share your name?' Such an approach often brings curiosity and arouses interest. While automation might be a possibility, it tends to strip away the authentic quality and starts to feel more like a gimmick, like an automated birthday greeting." Creativity is not easy. Here you see that a tool like ChatGPT can help and inspire by using a prompt to create kickstart sentences.
Trend 6. It's finding and seduction
Sourcing is too often narrowed down to the question: can you find the right people? However, according to Verhoeks, an essential aspect of effective sourcing is often disregarded — seduction. "The sourcing game encompasses a dual dynamic, entailing both the art of discovery and the allure of seduction. They both hold equal weight in the realm of sourcing. The act of seduction is similar to the practices of marketing and sales, involving the finesse of composing compelling messages."
Trend 7. It's about the talent pool
The sourcing journey often commences with organizations struggling to fill a vacant position, seeking assistance from platforms like Cooble. However, organizations that work with it for a while discover that it works even better if you don't start over with every vacancy, but instead build up a talent pool and nurture it for sustained value.
"If you start vacancy-driven sourcing you are a hunter, if you manage to build a talent pool you become a collector," says Sindorff.
Verhoeks; "When you engage in ongoing sourcing within a specific talent pool over an extended period and maintain consistent communication, after two years, you'll find yourself dedicating 80% of your time to nurturing these relationships. For instance, at the Public Prosecution Service, we've curated a pool of nearly 300 individuals whom I've come to know personally. I can reach out to them regarding new vacancies, and this makes a substantial difference.
Talent pooling is a long-established concept in recruitment, though it's surprisingly underutilized, despite its potential for delivering substantial value. Provided you work with the same people in your department for a long time, or with the same agency for a long time, so that they can build a relationship with the talent pool.'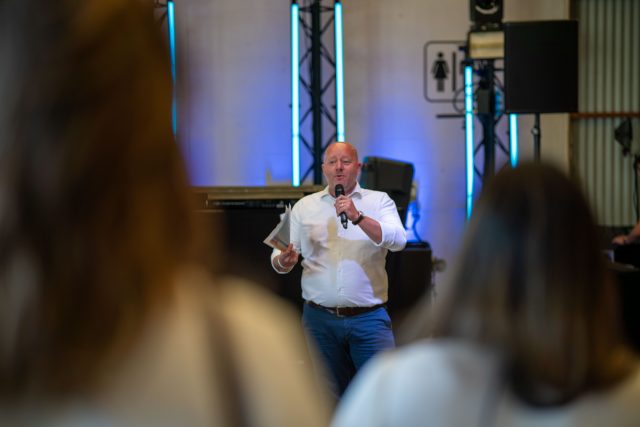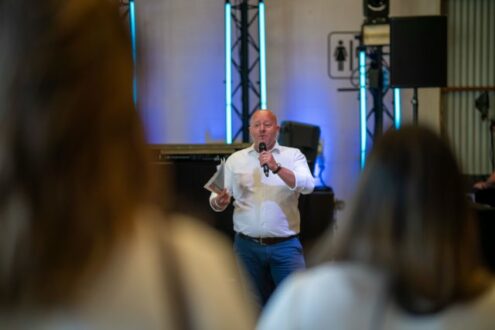 Trend 8. Sourcing is integrated long term in recruitment
In the past, some organizations regarded sourcing as merely 'an additional recruitment and selection agency.' However, according to Verhoeks, this perspective is gradually fading away. "We were often called upon in times of urgency. Nevertheless, sourcing is no longer viewed as a quick-fix solution; it has evolved into a more long-term strategic endeavour. Thankfully, an increasing number of our clients now recognize its inherent value. When sourcing, we know for sure that we will end up with people who do not feel like applying for a job but are willing to think about another job. Getting people to that point requires more than a superficial relationship.'
Trend 9. It's the starting point of talent intelligence
It's increasingly clear that sourcing isn't just about finding candidates; it's like a continuous form of market research. As Sindorff puts it, "We're always playing outside, and this helps us gain a lot of knowledge from the market. We speak to many candidates, understand what they like and don't like. For instance, we quickly know if the salaries an organization offers match what the market demands. I believe that as a sourcing partner, it's crucial to share this knowledge with your client. Besides this kind of qualitative insides, it's essential to have data for finding, attracting and seducing candidates. Tools like Brad, ChatGPT, Giant and LinkedIn Talent Insights are critical for this.
Trend 10. Sourcing is a red carpet
Verhoeks says, "The goal is not to push for applications, but rather to encourage interviews. Sourcing is similar to rolling out the red carpet; candidates should feel warmly welcomed. The trend is clear: low barriers are gaining significance in response to the evolving job market. Many organizations are exploring alternative ways to streamline the process and reduce the need for applicants. The traditional approach of waiting for applications is fading. What truly matters is that candidates want to make contact. Then you can always see further afterwards. You see that people are increasingly open to this.'
Read More: