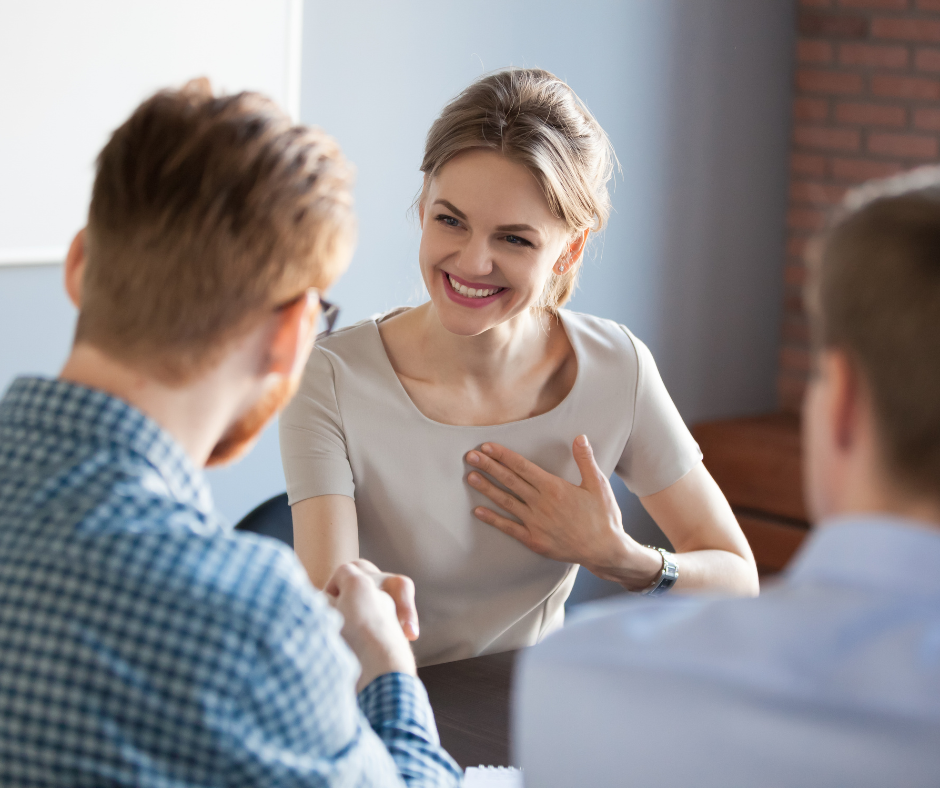 Belgium remains home to a diverse and vibrant job market, with numerous companies striving to create exceptional work environments and attract top talent. From multinational corporations to innovative startups, the country offers a range of employers that are highly regarded for their commitment to employee satisfaction, professional growth, and workplace culture.  
The top ten employers researched by Intelligence Group cover a vast range of industries including Tech, Health, Government agencies, and more. 
Google #1
Google, the multinational technology company, stands out as the leading employer in Belgium, earning the title of the overall most preferred employer in the country. Popularly known for its employee benefits, progressive work culture, and abundant opportunities for professional growth, Google has established itself as a desirable workplace. 
Although Google tops the scale as the overall favorite employer, Belgian women, and young individuals up to 30 years seem to think differently. Both of these groups consider Microsoft as their top choice for employment.  
Despite Google's efforts to promote inclusivity in the workplace, including the release of an annual gender diversity portfolio to encourage diversity, women in Belgium rank Microsoft ahead of Google as their preferred employer.
There may be further room for improvement in Google's efforts to attract and retain female talent and foster an environment where women feel valued and supported. 
Nonetheless, Google's position as the overall best employer in Belgium speaks volumes about its reputation and appeal. 
Microsoft #2
Microsoft is ranked in Belgium as the overall 2nd favorite employer. On the other hand, Belgian women rank Microsoft as their top employer. The employer claims to prioritize training and growth, as well as diversity and inclusion, which may explain why Belgian women rate them better.  
Similarly, individuals aged up to 30 years also view Microsoft as their preferred employer, suggesting that the company appeals to younger professionals who are seeking a dynamic and supportive workplace. 
The recognition underscores Microsoft's ability to attract and engage the next generation of talent. 
Microsoft's success as a highly regarded employer in Belgium can be attributed to various factors. The company is known for its commitment to diversity and inclusion, actively striving to create a work environment that welcomes and supports individuals from all backgrounds. Additionally, Microsoft's emphasis on continuous learning and professional development resonates with employees who seek opportunities to enhance their skills and progress in their careers. 
European Commission #3
The European Commission has its headquarters in Belgium and is ranked as the third overall best employer. The employer has a prestigious reputation that employees benefit from. Moreover, older employees rate the EC as their best employer.
To older employees around 50 and about, the European Commission, Ziekenhuis Netwerk Antwerpen, and Europese Unie are the top 3 employers.
While young employees are picking tech companies like Google, Microsoft, and Apple.
The European Commision ranking as an overall third, however, shows that the prestige attached to the European Commision headquarters still appeals to all ages.  
Apple #4
Apple is ranked as the 4th best employer in Belgium. Notably, Forbes has previously recognized Apple as the fifth-best employer worldwide. While it holds the top position as the preferred employer for both men and women in Belgium, employees under the age of 30 tend to favor Amazon over Apple. 
Despite this preference gap, Apple continues to be considered a top employer overall. It distinguishes itself by providing flexible work arrangements, competitive salaries, and displaying relatively lower layoff rates amidst the substantial job cuts occurring in the tech industry.  
Amazon #5
Within the last year. Amazon has laid off at least 20,000 employees globally. Nevertheless, they are regarded as the fifth-best employer in Belgium. More men rank them as their best employer, while women rank them more as the fourth best. Amazon launched its official website in Belgium in 2022 but seems to provide the necessary perks to make employees make their top rank.  
Proximus #6
Proximus, formerly known as Belgacom, is one of the largest telecommunications companies in Belgium. They rebranded in 2014, and now individuals in Belgium rate them as their fifth top employer. Proximus is reviewed by Glassdoor to have good flexibility, promote hybrid and remote work, and offer a good work-life balance. However, Men seem to prefer working in Proximus, while women rate working in Pfizer over them.
For Gen Z and Millennials, the ranking differs. Samsung ranks in the 6th Position for these young people but isn't regarded as one of the top 20 employers in Belgium.  
Politie #7
The Belgian police force, commonly known as "Politie" is a significant employer in Belgium. The Belgian Police have over 196 local forces. Working for the police offers a challenging and rewarding career for individuals interested in law enforcement and maintaining public safety.  
As expected, working in the police force is more popular with people 50 years and older than young people. Although the Politie has taken numerous steps to encourage young people to join the force, GenZ and millennials do not rank them as their top 20 employers.  
GSK #8
GSK, a pharmaceutical company with its headquarters in the UK is ranked as the top 8 best employers globally. It has a strong presence in Belgium, with several facilities and operations in the country. The company has research and development centers, manufacturing sites, and offices, contributing to the local pharmaceutical industry. GSK is most popular among 30-50 years old, as they rank them as their top 7 best employers. 
One of the key reasons behind GSK's strong reputation as an employer is its focus on providing a supportive and inclusive work environment. The company prioritizes employee well-being, career development, and work-life balance. GSK offers various programs and initiatives to foster a positive workplace culture, such as employee training and development, flexible work arrangements, and employee assistance programs. 
Facebook #9
The social media company which had at least 11,000 global layoffs over the last year, is ranked as the 9th best employer in Belgium. However, when it comes to attracting and retaining young talent, the social media giant is surprisingly not among the top 20 best employers. Young people under 30 years of age do not rate Facebook as even a top 20 employer. It raises concerns about the preferences and expectations of young professionals in Belgium, as they appear to prioritize other factors over the company's traditional strengths. 
Facebook has earned a reputation for paying competitive salaries that reflect the importance of the roles that its employees play. While this may have contributed to Facebook's positive image as an employer, it appears that young professionals in Belgium may place greater emphasis on other factors when deciding on their ideal workplace. Opportunities for career advancement, professional development programs, workplace diversity and inclusion, company culture, and even a strong commitment to corporate social responsibility are examples of such factors. 
Pfizer #10
The multinational pharmaceutical company operates in Belgium in areas of research, development, manufacturing, and sales. The company ranks as the 10th best employer in Belgium. It is also quite popular among Gen Z and Millennials, as they rate them as their 9th best employer. Moreover, employees above 50 years old also see them as top employers. The organization is likely age-balanced, as both young and old enjoy working for them.  
These employers keep hiring and making changes in their organizations to attract and retain top talents across the globe. Intelligence Group intuitive platform; GIANT, remains an innovative solution for understanding employees and making smarter hiring decisions. Visit our website to learn more today.