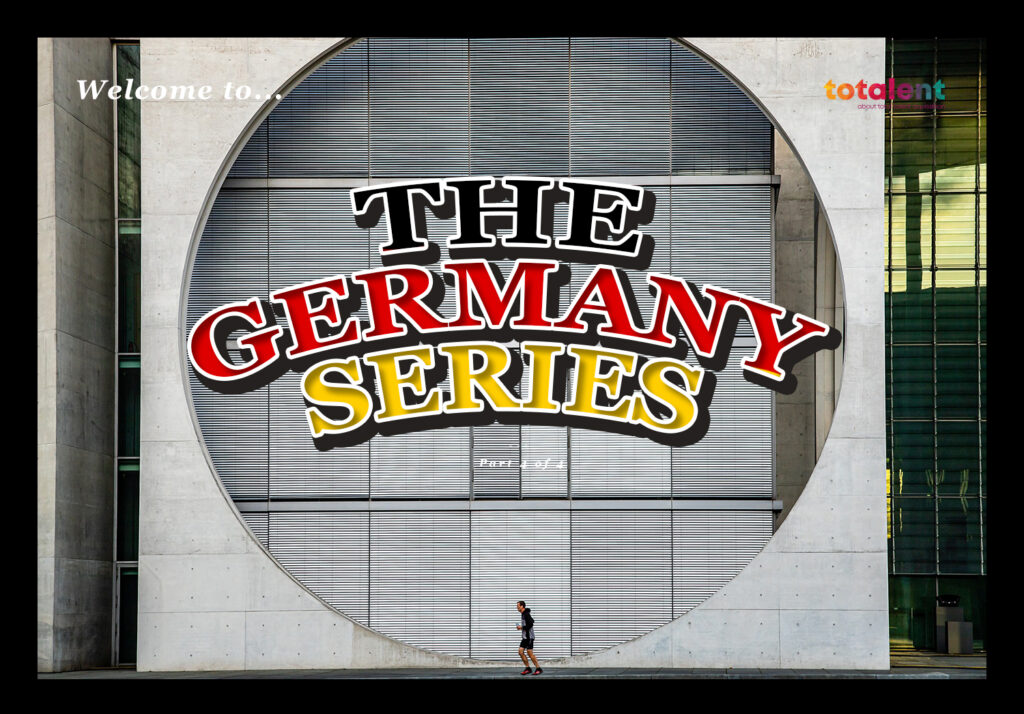 Due to a real shortage, it has proven to be a difficult job acquiring a German employee. And an even worse case scenario: you find the right employee, but you do not manage to hire him or her. Badly executed job interviews and onboarding can lead to disastrous experiences for both the employer and the employee. There is no margin for error.
A good strategy helps manage expectations for both parties. Particularly for companies, you would have to make sure the employee for whom you have really put in an effort does not leave after a few weeks. When onboarded successfully, it is also likely he or she will be more productive during the initial phase of employment. 
So the question is 'How to eliminate these errors to ensure your new German employee sticks around?' A good onboarding strategy consists of '5 C's'. When following these 5 different elements, the chance of the employee walking out on your company undoubtedly decreases.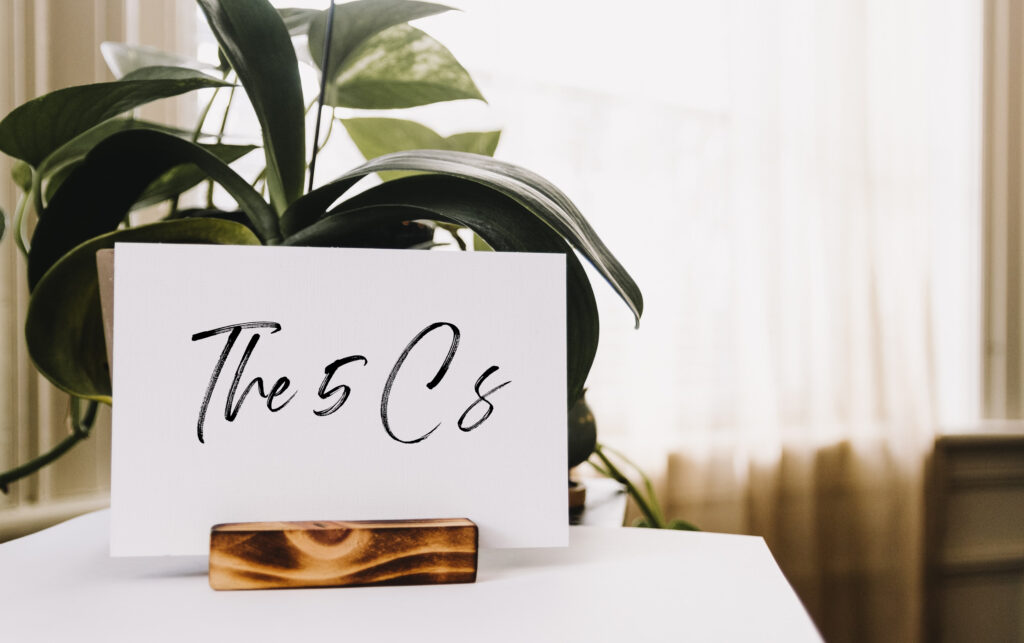 The 5 C's during onboarding
Onboarding can be divided into 5 C's. These are:
1. Compliance: What are some of the basic rules that employees have to follow? I.e. legal regulations, company rules, but also the rules with regards to reporting sick, general manners and the anti-bullying policy, safety regulations and confidentiality. 
2. Clarification: What is your new employee's role? What is expected of him or her? What are some of the goals and targets? And what can he or she expect from the organisation?
3. Culture: New employees should be immersed into the company culture from day one. Everyone has to have some familiarity with the mission, vision and values of the organisation.
4. Connection: Every organisation has its own groups, sub-groups and networks. Make sure your new employee is both aware of and familiar with the social structure of the company. 
5. Check back: Always ask your employee for feedback regarding their introduction and the subsequent training period. This is particularly important for German employees, as per research done by Intelligence Group. 
In the 'candidate experience', a few things are listed as important for Germans. Personal feedback on the job interview is listed at number one. A relatively short application process – five or so weeks – is also viewed as important to them.
Steps of international onboarding
The process is generally subdivided into a few steps that complement each other. These steps can also be used during international on-boarding, where each step may require an additional focus for international aspects.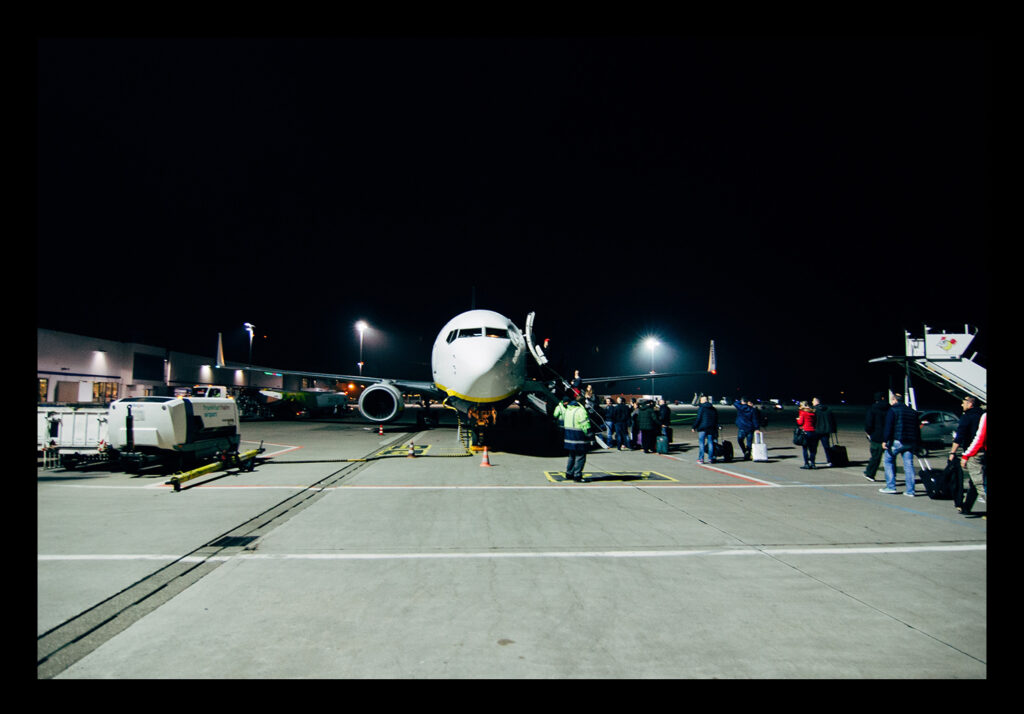 1. Pre-boarding
The on-boarding process does not start when your new employee starts his or her first day of work; a new employee can be well-prepared before even setting foot inside the office. Insight with regards to work expectations prior to starting a new job, has proven to be essential in keeping a new employee happy. Pre-boarding is vitally important.
In Onboarding – How to Get Your New Employees Up To Speed in Half the Time, authors George B. Bradt and Mary Vonnegut make a case for all practical issues to be sorted before the first day on the job, as any small details can make a huge impression on new personnel. 
They write: "New employees are usually hyper-alert, as they find themselves in an unknown environment. However, they lack the knowledge their more-experienced colleagues have attained to simply navigate their way through the work. New employees do not know 'how things are done here'. That can even result in the littlest details seeming much more complicated than they are."
Preboarding starts during the job interview. In many cultures, employees are used to negotiating certain terms in their contracts. Germans, however, are not, according to Germany-experts Nienke Pilkes and Ester de Grooth. "German employees feel insulted if you start salary negotiations at a relatively low level. They view it as a lack of trust. They would then rather choose for a different employer, even if the job is not at the same level."
"German employees feel insulted if you start salary negotiations at a relatively low level."
TIP: Companies that invite an applicant for a job interview, are (legally) mandated to pay for the travelling costs that he or she has to make. German employees are generally well-aware of this fact and do not hesitate to use it. 
Anyone who has ever started a new job, knows how lost the newcomer can feel. Make sure your employee has a well-equipped and fully-functioning workplace and is able to work properly, without having to deal with administrative 'to-do's', missing passwords, a non-responsive WIFI-connection, or other fundamental issues. 
It is important you outline the overall culture of your company, to provide a fair and honest assessment of the organisation.
Particularly when dealing with international on-boarding, it is important you outline the overall culture of your company, to provide a fair and honest assessment of the organisation. You will have dealt with this during the initial recruitment outreach and the job interview, but it is never a bad decision to further reiterate what type of work-culture you have built. It only provides an additional moment where your new employee knows what to expect. He or she can then take these matters into account.
Of course not every German employee has to embrace and adapt your company's culture. If a salesperson in the field would predominantly do business within Germany, and interact with Germans – it is simply important he or she performs well. In that scenario, there would be little reason for the employee to distance his or herself from the German culture.
2. First days on the job
Never just throw your new employee into the deep end. Make sure colleagues are aware of the fact that a new employee has joined the forces, and organise introductory meetings for your staff. This way your new employee will feel welcomed. 
For international on-boarding it is particularly necessary to allocate someone of your staff as a possible mentor or coach for the new employee, who would check in on a regular basis and is available for any questions he or she may have. This phase of the on-boarding program will continue until your new employee is fully familiar with his or her job, tasks and capacity. 
3. Follow ups
Due to a number of cultural differences, international on-boarding will likely take a bit longer than usual. Generally, a process that lasts six and nine months is no exception.
To make sure your new employee does not feel lost, it is recommended to always keep a finger on the pulse by regularly scheduling performance, assessment and evaluation interviews. Beyond talking about his or her accomplishments or goals, it provides an opportunity to further discuss the overall happiness of your new employee about the work itself and the employer.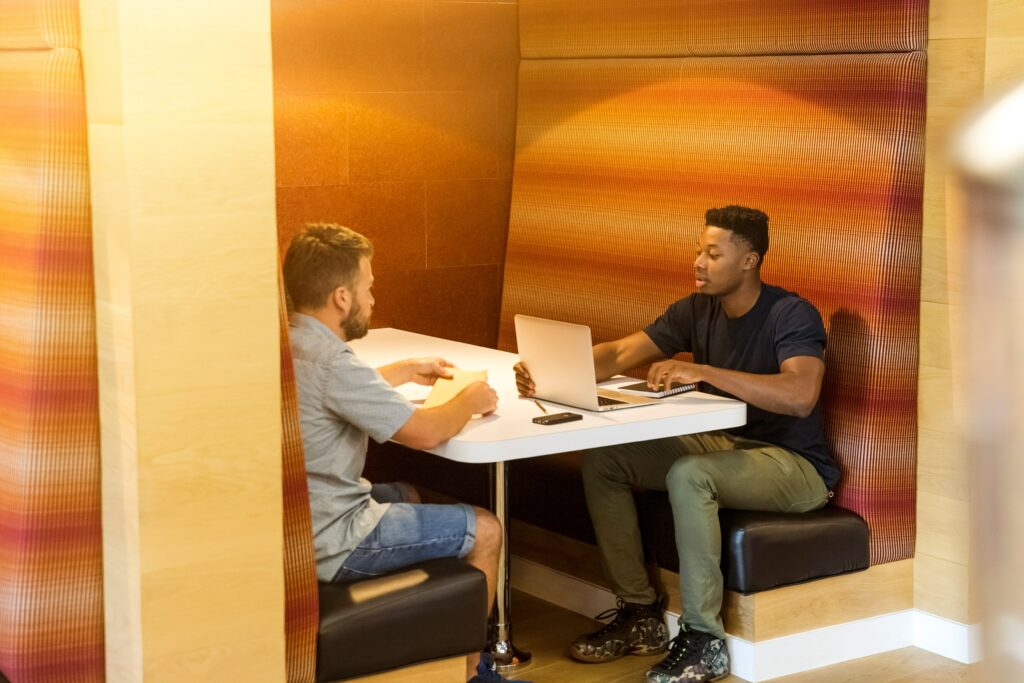 The first assessment conversation would have to occur within the first few weeks; ideally within the first 30 days.
The first conversation of this kind would have to occur within the first few weeks; ideally within the first 30 days. Follow-ups should then be scheduled every 30 days, until your new employee really feels at home within a new organisation. This study, done by the Academy of Management Journal, shows that it is likely that both the employee and/or the employer will know whether that will be the case within a timeframe of 90 days.  
Onboarding German employees
International on-boarding deviates from the on-boarding of employees from your own country due to a variety of cultural differences: it is never a one size fits all. And delving even deeper into it, no two employees are ever the same, so a strict and definitive on-boarding strategy is important – even though there is a danger of being too rigid.
However, even though a 'typical employee' does not exist in this process, it is possible to highlight a few general characteristics of the German culture, using the cultural model of Geert Hofstede. 
Using Hofstede's model, it becomes clear that Germans generally have a very systematic approach. Furthermore, they are well-organised an emphasise planning, wherein multiple departments and personnel generally play their part – and the director eventually makes decisions.
A lack of flexibility is generally not uncommon.
The ideas behind working remotely have not been established in Germany, that is particularly the case when you compare the country to other countries around the globe. Working from home is largely unusual among German employees, statistics from information giant Statista show. Among 862 respondents, only 37% had regulations in place for flexible working hours. Only 21% has the possibility to work from home, of which only 16% really works from home. 
According to research by temp agency Manpower Group in 2018, only a quarter of 1.010 respondents works for a company with an error culture, where mistakes are viewed as human and something you can learn from. Do not be surprised when a German employee is somewhat of an perfectionist, with little tolerance for mistakes and a strong desire for a clear set of rules and procedures.
Addressing one another in a formal way is the way to go in Germany. Address correctly, bitte!
Germans generally use a formal approach when it comes to interacting with colleagues. According to the same Manpower Group research, only 20% of German respondents works for a company where employees and managers communicate on familiar terms. Addressing one another in a formal way is thus the way to go in Germany. Address correctly, bitte!
Apps
The amount of technological possibilities to further enhance the on-boarding process has vastly increased over the last few years. Software applications in particular are on the rise.
A well-built on-boarding app can help the employee during the first steps of acquaintance. He or she will learn more about the company, perhaps through a virtual tour of the head-quarters, and is able to get in touch with his or her new colleagues. Your employee is also able to follow their progress, and view what type of professional standards he or she will be held to. Apps have simplified and professionalized the on-boarding process at an affordable price. 
A few well-known apps are Appical and Talmundo, as well as more extensive Human Capital Management software applications like Workday and Paycor.
This was the fourth and final episode of ToTalent's exclusive Germany Series. Parts, 1, 2 and 3 are still available to read.