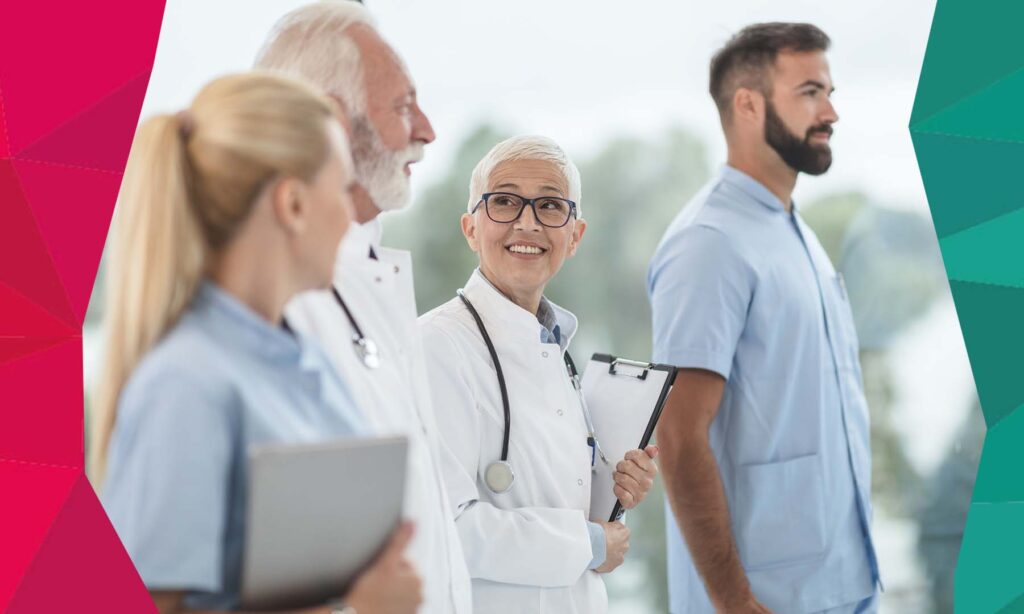 Since 2018, global market research and public opinion specialist Ipsos has polled in 28 countries, posing survey questions about the trustworthiness of certain professions. Its 2021 edition of the Global Trustworthiness Index shows that doctors have become the most-trusted profession in the world. On average, almost two-thirds rate them as trustworthy (64%), an increase of 7% since 2019 and 9% since 2018.
In prior years, scientists were the first choice among those surveyed — illustrating a clear trustworthiness shift due to the ongoing Covid-19 pandemic. Scientists are still ranked second in the 2021 rankings at a 61% clip, while teachers (55%), Armed Forces (44%) and the police (40%) round off the top five.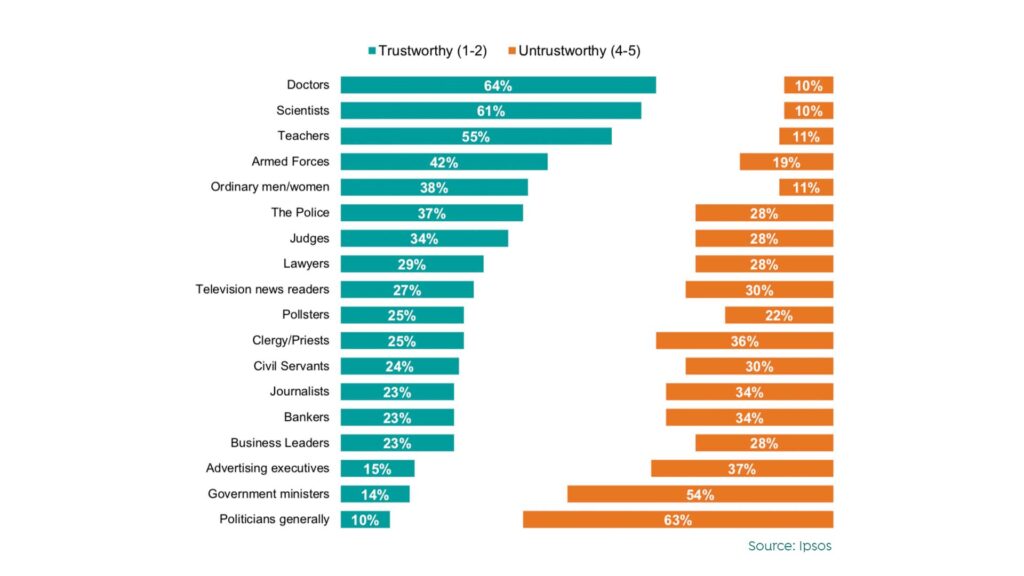 No one trusts politicians
As doctors shot up the rankings, it should come as little surprise that politicians trended the other way. Globally, politicians were named the least-trusted profession with a global country average of 10%. The Netherlands lead all countries in that column, with a 19% trust score. Hungary's trust in politicians came at a mere 4%, reverse leading Europe in trust in politicians with only Argentina's politicians (3%) scoring worse score.
Government ministers did slightly better, earning a global country average of 14%. Sweden's government ministers recorded the world's highest score with 26%. Spain's government ministers only received a 9% trustworthiness score, the lowest in Europe.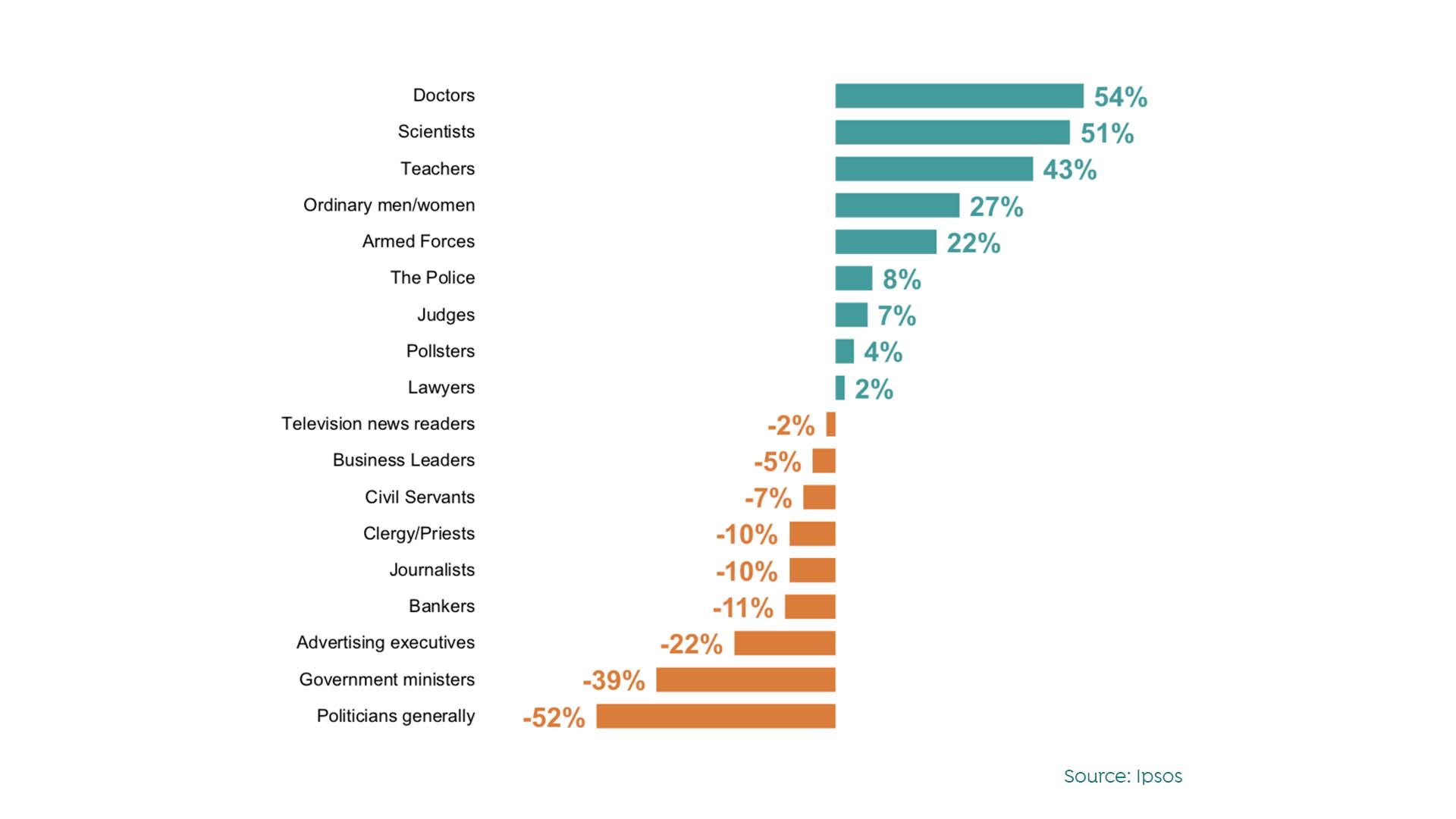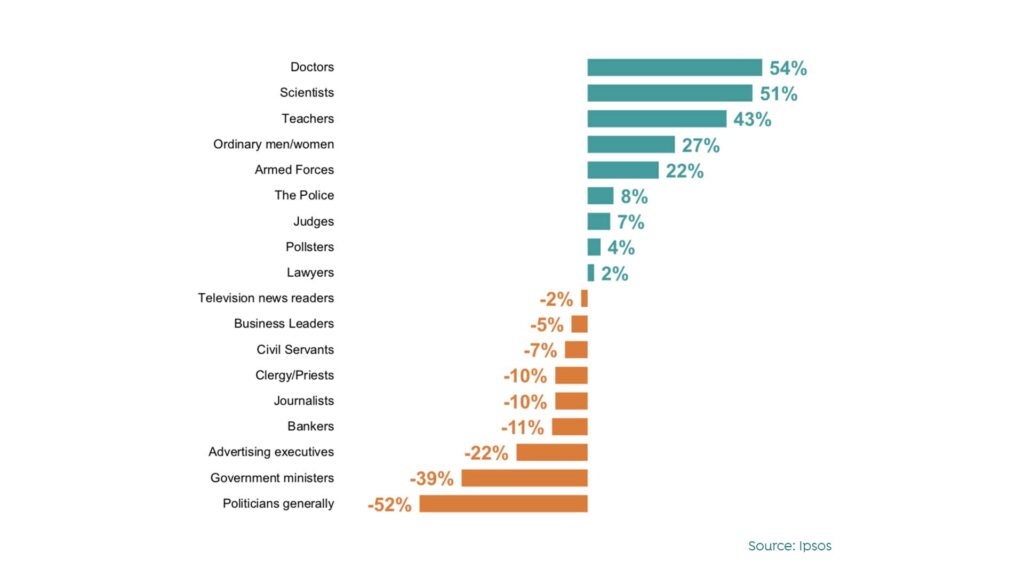 Malaysians are the most trustworthy people in the world
Ipsos also calculated a complete index score, as calculated as the sum of trust across all professions, subtracting the total distrust scores. It showed that Malaysia has the most trust across all professions (index score of 333), followed by India (275). Sweden is the highest European country in terms of trust (264). Followed by the Netherlands (230), Great Britain (134), France (122) and Germany (107).
The only European countries that recorded a negative net score were Hungary, Poland and Spain.
Remarkably, four South American countries are ranked at the bottom of the bunch. Colombia, Chile, Peru and Argentina all had quite extraordinarily low scores — indicating little trust across all professions. Notable categories that had their hand in the abysmal net trust scores: armed forces, police, journalists, government ministers, civil servants and, of course, politicians. The only European countries that recorded a negative net score were Hungary, Poland and Spain.