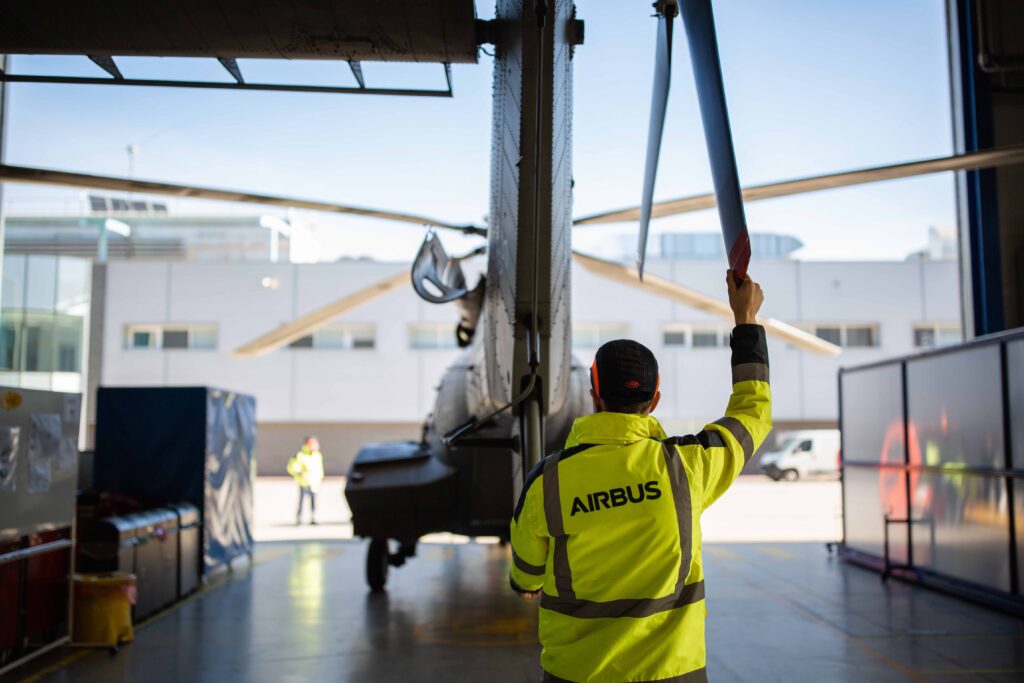 The airline industry is slowly bouncing back. The proof lies in The International Air Transport Association (IATA) expecting a return to profitability for the global airline industry in 2023, as airlines continue to cut losses stemming from the effects of the COVID-19 pandemic to their business in 2022. In 2023, airlines are expected to post a small net profit of $4.7 billion: a 0.6% net profit margin. It would be the first profit since 2019 when industry net profits were $26.4 billion (3.1% net profit margin). 
The biggest headcount growth in 10 years
For Airbus, one of Europe's largest aerospace corporations, it certainly hasn't been a quiet 2022. The company has three divisions: Commercial Aircraft (Airbus S.A.S.), Defence and Space, and Helicopters. Initially, at the beginning of 2022, Airbus announced its desire to hire 6,000 employees worldwide across the entire group.
And in 2022, the company has grown its total number of employees to 134,267, which is a 6,1% increase compared to the 2021 statistics, when the total number was 126,495. It is, by quite a lengthy margin, the most positive year-over-year headcount growth the company has seen in 10 years.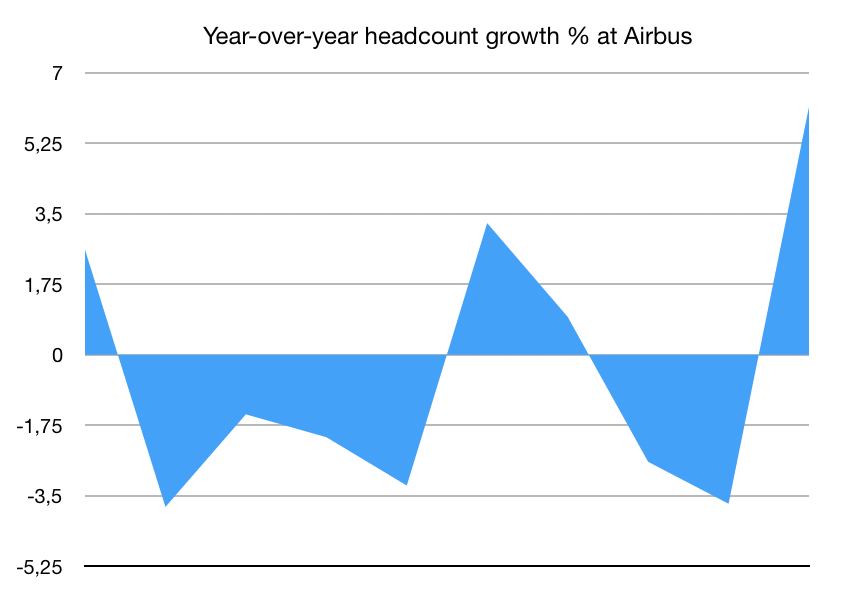 Lofty goals for 2023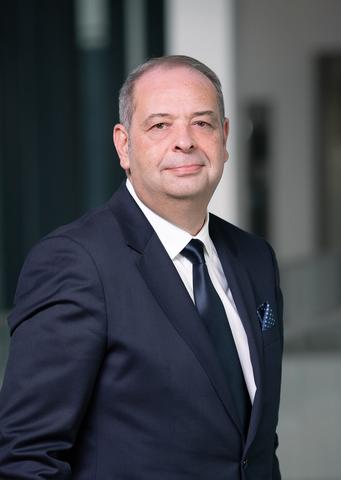 In 2022, Airbus welcomed a total of 13,000 new employees — and is looking to repeat that number in 2023. "[We did so] in a complex environment which tested our resilience and attractiveness as a global employer", said Thierry Baril, chief human resources and workplace officer of Airbus. "Following the success of our recruitment last year, we will hire over 13,000 employees again in 2023. We call on talented individuals from all over the world to join us in our journey to make sustainable aerospace a reality and to help us build a better, more diverse and inclusive workplace for all our employees."
"Following the success of our recruitment last year, we will hire over 13,000 employees again in 2023."
9,000 jobs for Europe
Predominately active in European spheres, Airbus announced 9,000 of the 13,000 new desired posts will be located in Europe. The remaining 4,000 jobs will be spread throughout the rest of Airbus' global network. "This new recruitment drive will be worldwide, with emphasis on technical and manufacturing profiles. As well as acquisition of new skills supporting the company's long term vision, in areas such as new energies, cyber and digital", the company added.
Starting them young
Airbus has also emphasised starting young — citing the career path example of Justin Möhlmann, an industrial security plant analyst in Hamburg who started a company-sponsored work/study programme — before turning into a full-time employee. "It enabled him to earn a Batchelors' degree, and then join Airbus full-time", the company stated. With Airbus' support, he subsequently resumed his studies to obtain a Master's degree in Information Systems, rejoining Airbus full-time in 2021.
Photo credit: © Airbus SAS 2017 – All rights reserved.