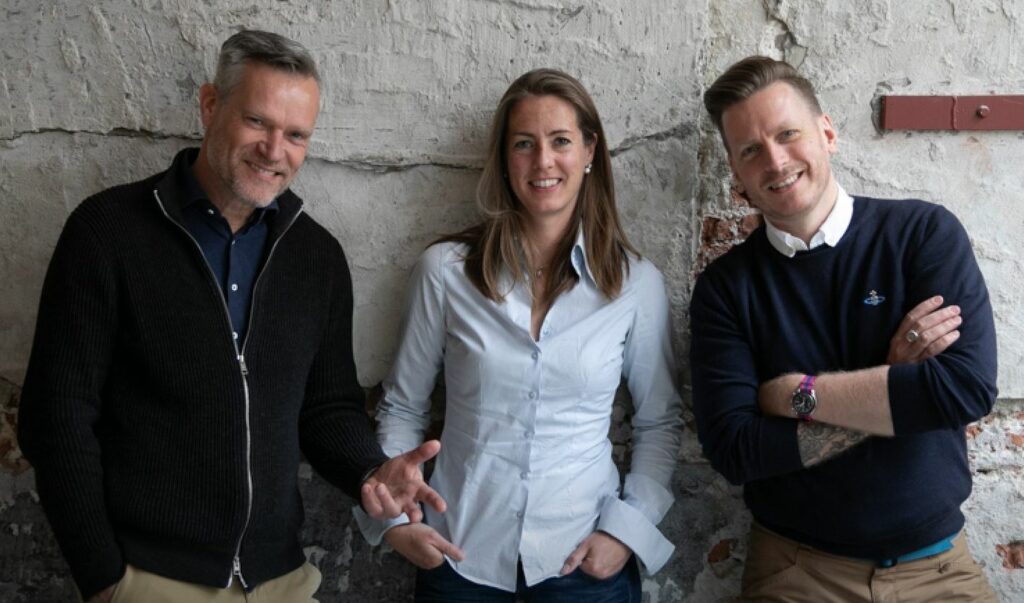 Amsterdam-based KatThree, was founded by Dennis Bongers, Graeme Robertson, and Pauline Verhaar, seasoned professionals in the RPO- and MSP-business. KatThree does consulting work for large companies looking to professionalize their hiring and recruitment. Its assignments typically range from short interventions of a few weeks with a couple of workshops, up to helping clients implement a solution. In these instances the consultants will stay with the company for multiple years and the duration of an entire program.
'We're not just in the market to promote outsourcing, we're in the market to promote the right solution.'
The outcome of the process does not necessarily have to be to go for outsourcing, Robertson explains. "We would go into a client and advise them on what the best solution would be. On the permanent side that might be RPO, on the temporary side that might be MSP, but there are also clients we advise to do this in-house, so we're not just in the market to promote outsourcing, we're in the market to promote the right solution for the client."
'All countries are unique'
When done right, the process consists of a number of phases, starting with a crucial design phase that comes before everything else. Verhaar tells of work KatThree does for a pan-European client with subsidiaries in a number of countries. "All these countries are unique, for example with their labor laws. Moreover, the companies themselves are kind of siloed of. Our client is still in the conceptual phase of what type of solution they would need in the different countries and verticals. We're guiding them in that process to get to a business case and understand what their requirements are as a company, before they can go out to market to say, 'we want to work with an MSP or an RPO, what's your offering?'" Verhaar says KatThree try to be strict with their clients and get as much clarity as possible about what it is they really need.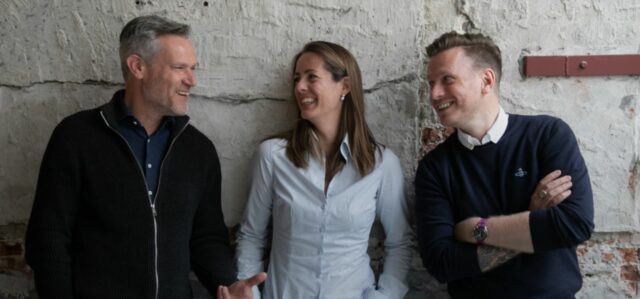 One of the things that can be problematic is the geographical scope of the outsourcing project, Bongers elaborates. Oftentimes companies will say that the recruitment in the whole of Europe is in play, while in reality there is no buy-in from management. "It then turns out that Germany actually doesn't want to play ball and the Nordics are out as well. To prevent this, we help clients understand what their scope is. Who have they spoken to, how many executives within a certain geography or business vertical do they have on board? We help them go up and down the organization to make sure that when the outsource providers come into the tender process, they can have a high level of confidence that ultimately they're going to get the same scope as the client's promising."
Improving the quality of the tender process
When a company is ready to go to market, KatThree improve the quality of the tender process by helping the client to define meaningful selection criteria and by identifying best in class RPO providers that make a good fit. "We help them answer who to invite, what to ask them, and how to select. We can say if these are your requirements then you should look at these types of providers, and we can help with drafting a long list", says Bongers. The selection is very important, because though on the surface what RPO-providers offer appears to be very similar, while in practice there are big differences. Not every provider will be a good match. "Some clients will invite ten vendors, and then there will be three vendors on that list that cannot do what they're asking them to do."
"If we can help suppliers to spend their money wisely, that is a good thing for them as well as for the client."
RPO-providers very much appreciate KatThree's presence in the process, even though the consultants work for their clients. "We save them time as well. Typically if someone goes through a tender process from beginning to end, it can cost as much as 300,000 dollars. A well managed RPO vendor selection process gives parties a clear view on their fit with the requirements and their chance to be successful. If we can help suppliers to spend their money wisely, that is a good thing for them as well as for the client", says Bongers.
Attention to detail
Apart from the scope, attention to detail in the terms and conditions that become part of the final contract, is also pivotal. A typical example of this not working out, is the condition that the RPO-provider will have exclusivity to fill a vacancy for a certain amount of time, Robertson explains. "We once had a client that for the first forty-eight hours could release a job description only to the RPO-provider. Only after that time could it go out to other suppliers. The problem was that they had agreed this across the entire portfolio, while in some business areas, the RPO just couldn't find the people, yet insisted on having the forty-eight hours to keep trying. The contract said they were entitled to this, while the business was screaming. That's quite a typical thing to happen."
"The central function loves RPO because their job is to save money."
This actually exposes an underlying tension there always is between the business and procurement or HR. "The central function loves RPO because their job is to save money, while keeping or improving quality, whereas in the business they don't really care about RPO, they just want the best candidates from the marketplace. All they see at that point is the RPO getting in their way to get into the market."
Towards a more pragmatic approach
Bongers does see RPO-providers become more aware of these kinds of pitfalls and moving towards a more pragmatic approach. "It's also something we would point out to our clients: don't put that in the contract or put it in there in a different form. For example, you could measure every quarter how they're doing and then they only get to keep exclusivity where they've actually delivered."
Preparation, thinking the process through, getting everyone board, outsourcing to an RPO isn't easy.
Preparation, thinking the process through, getting everyone board, outsourcing to an RPO is not easy. Bongers: "There's a lot of things you have to pay attention to when you are trying to outsource this for the first time. You can do things with very good intentions and save some money, but it's really difficult to get it right."