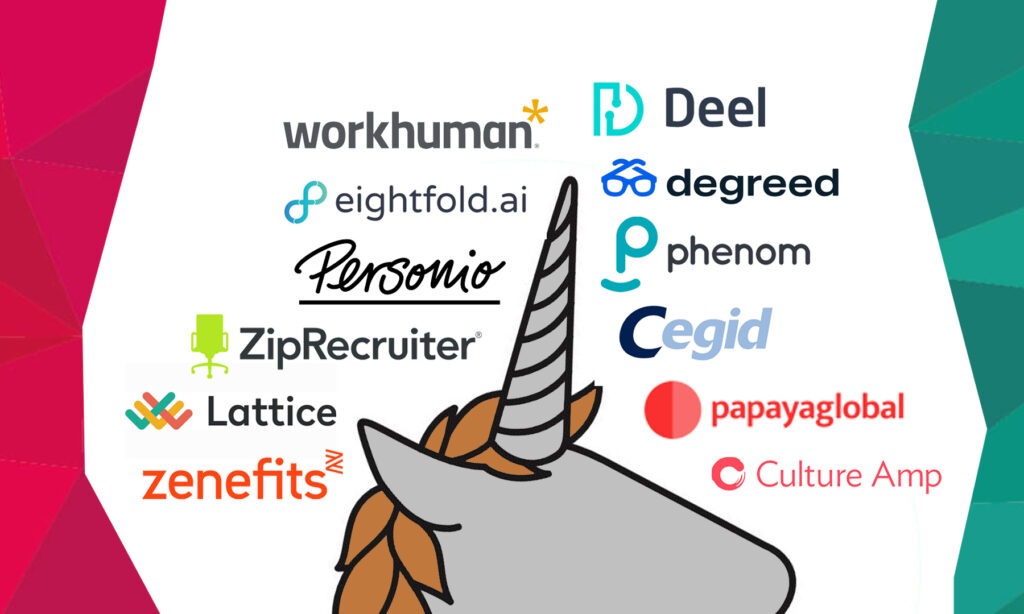 Unicorns aren't just limited to the imagination of children everywhere. Once a company passes the magical valuation of more than one billion dollars, it can officially be considered a unicorn. As of May 2021, there are more than 600 unicorns in the world, according to the BDO.
With more than 5 billion dollar invested in HR technology alone in 2020, and with 2021 well on its way to becoming a historically great year to be a company in HR and recruiting — we've compiled a list of the 12 big boys to keep an eye out for.
Then, of course, there are companies that grow so rapidly that they outgrow their unicorn status. They subsequently evolve into decacorns (worth over $10 billion) or even hectocorns (worth over $100 billion). The latter includes Google, Amazon, Microsoft, and Apple, which at one point in 2018 was technically the world's first kilocorn.
As more companies have stormed towards unicorn growth, so has the HR and recruiting (tech) world. With more than 5 billion dollar invested in HR technology alone in 2020, and with 2021 well on its way to becoming a historically great year to be a company in HR and recruiting — we've compiled a list of the 12 big boys to keep an eye out for.
#1. Workhuman (Ireland/$1.2bn)
Workhuman, formerly known as Globoforce, is a multinational company founded by Eric Mosley and Eddie Reynolds in 1999 in Dublin, Ireland. With over 5 million users around the world in 180 different countries, Workhuman's cloud-based SaS and HCM software solutions are widely considered world class. Their clients, among others: LinkedIn, Procter&Gamble and Cisco.
The company has been widely, and often, recognised as one of the best workplace environments in both Ireland, as well as in the United States. They company is believed to be only the second ever Ireland-based company to reach unicorn status, when 10% of its shares were sold for approximately $120 million.
Unicorn since: 2020.
#2. Eightfold AI (United States/$1bn)
With roughly 80 patents and more than 6,000 citations, Eightfold co-founders Ashutosh Garg and Vatun Kacholia are widely viewed as two of the smartest individuals to work within the field of search and AI. And in 2016, the pair officially set sail, creating enterprise solutions for Talent Acquisition and Talent Management under the name Eightfold. Since then, Eightfold has excelled at helping organisations recruit more efficiently, ensuring top performers stay on board, upskilling, reskilling and increasing diversity within organisations.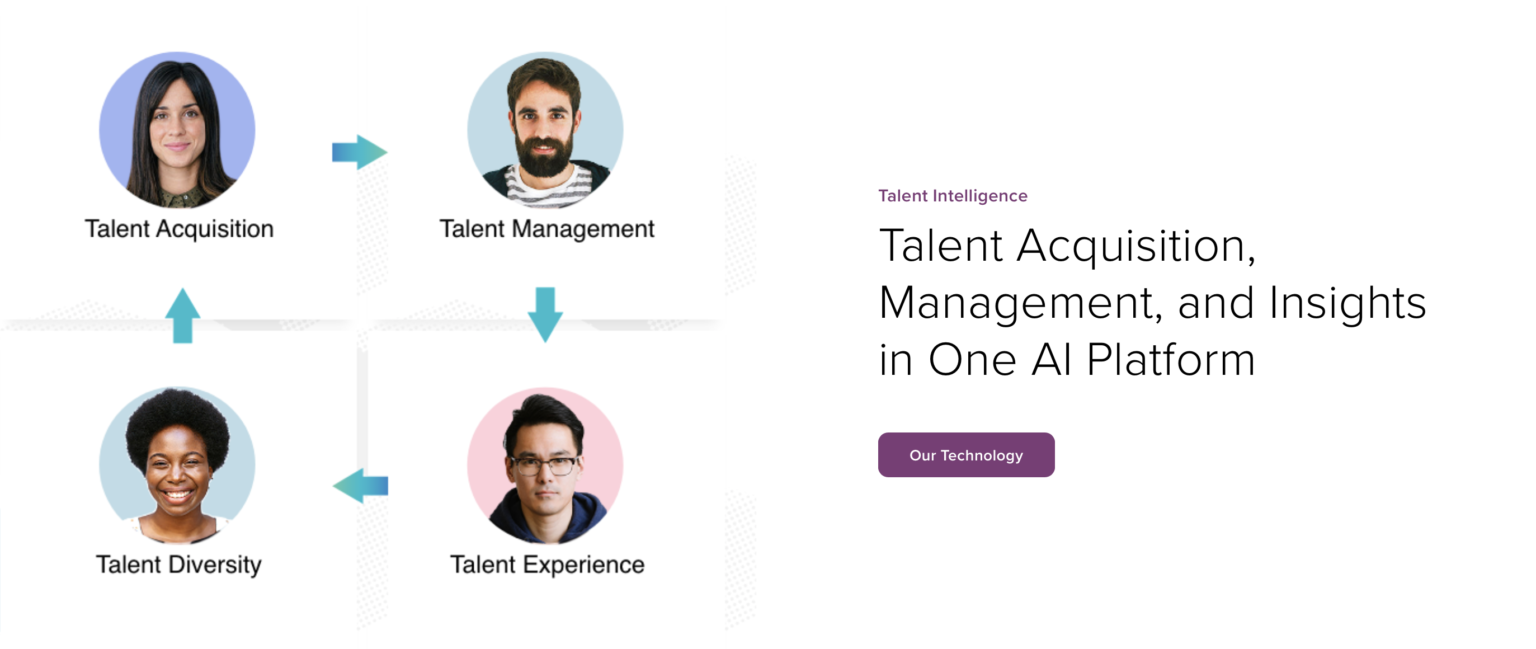 We wrote about Garg and Kacholia's mission to impact the entire employee lifecycle in September 2020 — and a month later, the AI Team officially reached unicorn status. Its talent acquisition suite is used by a variety of leading global enterprises, such as Capital One, booking.com, Dolby and Tata Communications.
Unicorn since: 2020.
#3. Papaya Global (Israel/$1bn+)
Formula One aficionados will have seen their fair share of Papaya, as it permanently resides on the McLaren F1 cars. McLaren's speed doesn't, however, match that of Papaya Global. Based in Israel, with a unique cloud-based payroll and recruitment platform, stormed to unicorn growth in just one year.
Through automating as much tasks as possible, Papaya Global's platform has proved unmissable for organisations looking to save manual labour in the hiring, onboarding, managing and paying of employees. With diversity as its 'secret weapon', it has amassed 400+ organisations that use the service as well as a customer retention of a whopping 99%.
Unicorn since: 2021.
#4. Personio (Germany/$1bn+)
While the all-in-one HR platform with German origins can technically still be considered a 'startup', their growth isn't anything like one. As companies pushed for HR automation in 2020, Personio thrived. As a result, their valuation has now hit a whopping unicorn growth of €1.4bn.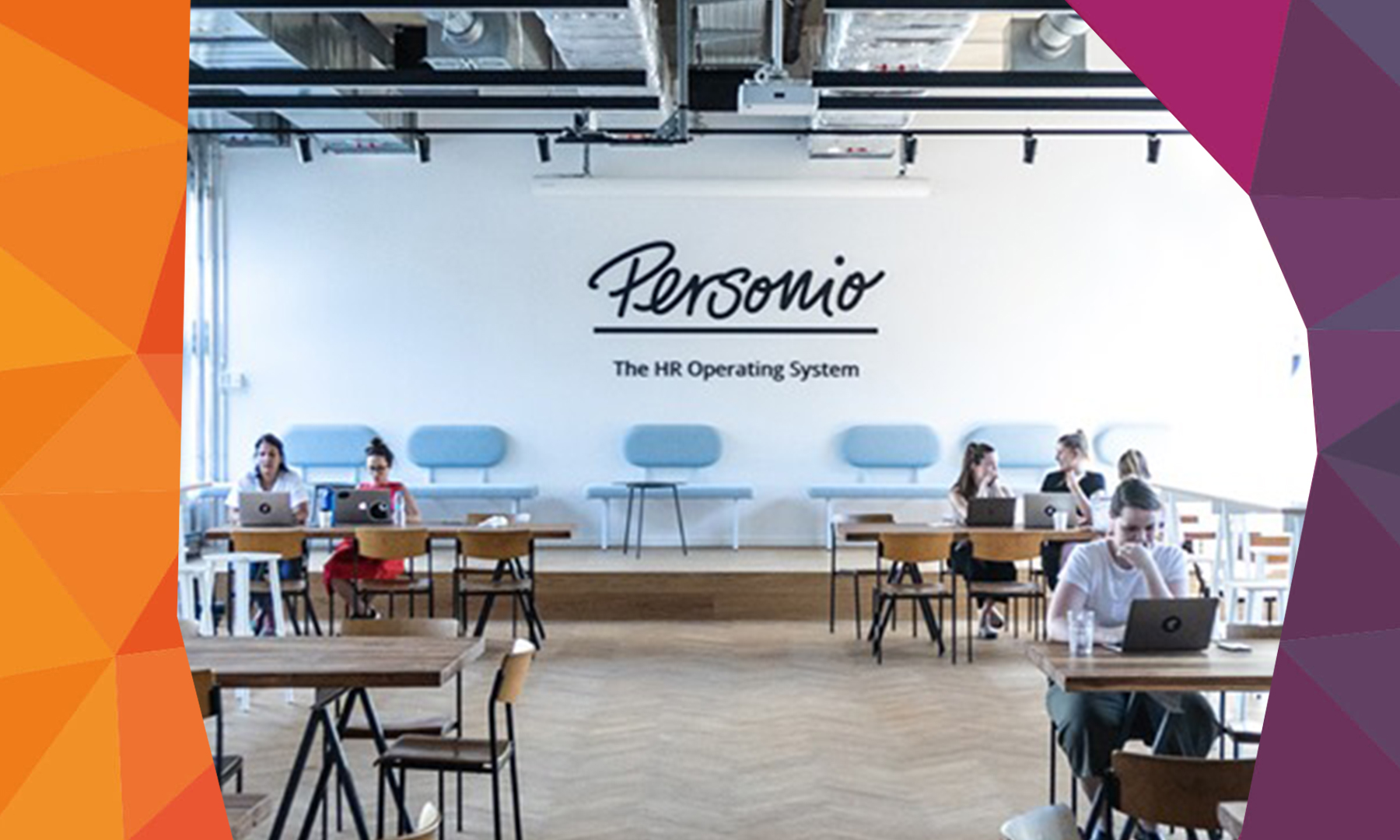 It thrives in an area where nothing is sexy, but it simply does need to be done. Personio's software has transformed HR departments from all over the world, ranging from small to medium-sized companies. I think it's safe to say we'll be seeing an awful lot more of the company whose mantra is: 'no hoops, no hype, just great HR'.
Unicorn since: 2021.
#5. Phenom (United States/$1.18bn)
A recent entry on the list, Phenom was originally founded in 2010 — with a bold, thoughtful aim to help 'a billion people find the right job', as described by the company's CEO, Mahe Bayireddi. The company prides itself on its AI-powered talent experience management platform that was adopted by 25,000 recruiters  and hiring managers in 2020. That widespread adoption of Phenom's tech led to a total of two million hires in the same year.
The AI-based SaaS platform itself is based on the four main talent experiences: candidate experience, employee experience, recruiter experience and management experience. It is, essentially, a one-stop-shop for all interaction points within a talent acquisition and management process. With offices in the US, Israel, India, Netherlands and the U.K., they aim to bring the right jobs to the right people in quite literally every part of the world.
Unicorn since: 2021.
#6. Degreed (United States/$1.4bn)
Degreed was founded in 2012, with the premise of organising a widespread great escape from the common denominator in careers: the college degree. Rather than sticking to being degree-heavy, as often is still the case in many recruitment practices, Degreed saw an opportunity to take advantage of the ever-changing world, and therefore, the ever-changing demand in terms of skills.
In 2015, the company shifted from B2C to a predominantly B2B strategy — a move which has since been hugely beneficial. Degreed is now being used by a whopping one-third of Fortune 500 companies. With a growing headcount and offices in United States, the U.K., the Netherlands and Australia, Degreed looks set for a bigger global expansion.
Unicorn since: 2021.
#7. Cegid
(France)
One of the older companies on the list, software provider Cegid was founded in France in 1983 by renowned businessman Jean-Michel Aulas. They were one of the first companies to adopt and integrate cloud-tech into retail solutions. With more than 20 years of expertise, and an incredible 350,000 customers in the world — Cegid has amassed a portfolio that can only be respected.
Recently, Cegid acquired Talentsoft, which has subsequently skyrocketed its annual revenue to a reported €600 million with all of its cloud-based talent management solutions. "The talent of our respective teams and our culture of co-creation and entrepreneurship, as well as our common expertise with more than 80% of our combined turnover in the Cloud, constitute a tremendous opportunity", said Cegid CEO Pascal Houillon.
Unicorn since: Unknown.
#8. Lattice (United States/$1bn)
Lattice, another recent entry on the list, was launched in 2015. The company works with teams across the world, in an attempt to turn 'employees into high performers', 'managers into leaders', and 'companies into the best places to work'. With its 'people management platform for business with people-first cultures', it is, in essence, a one-stop-shop for companies seeking to be better at managing its people.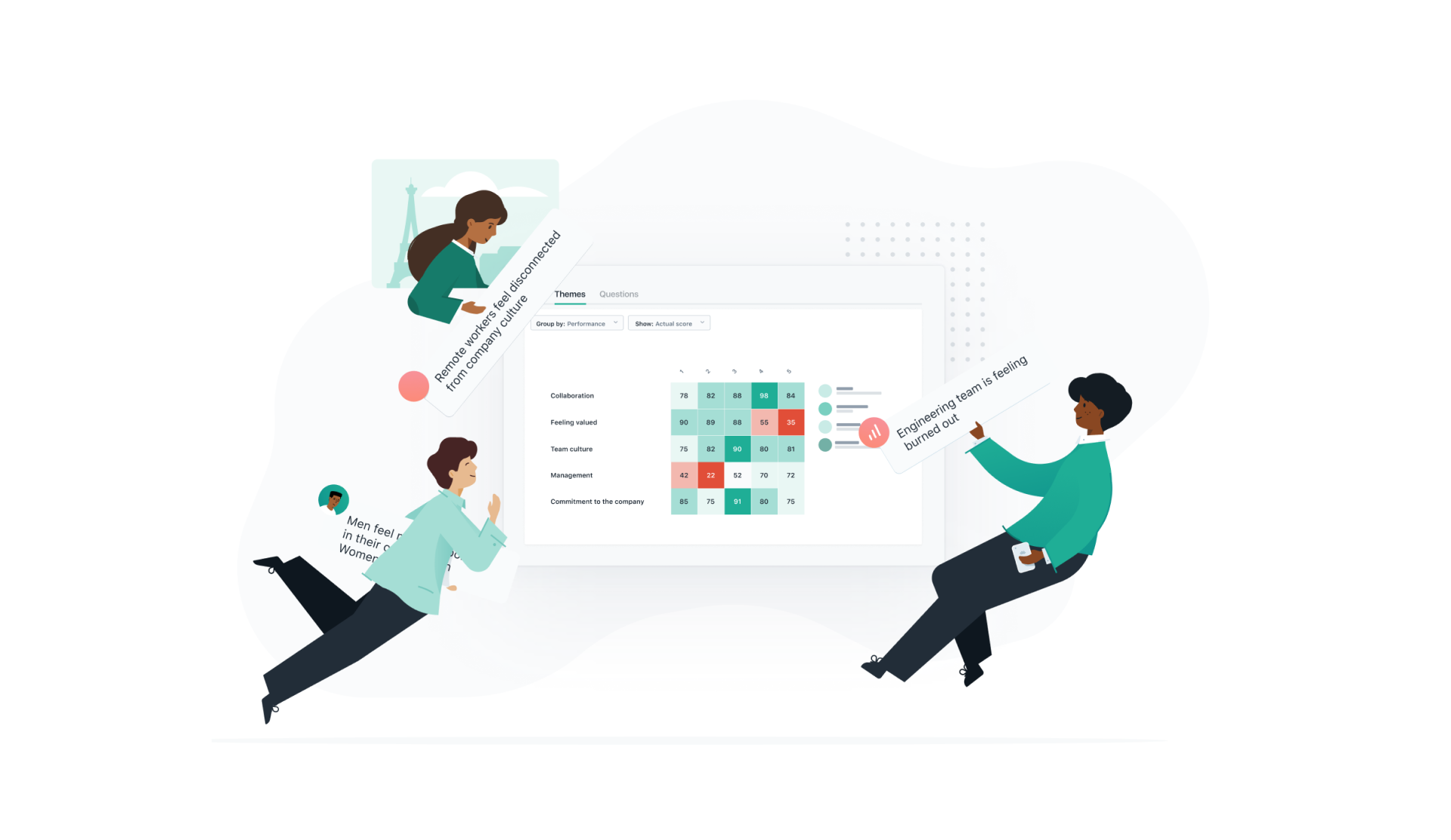 As a result of its empowering mission, Lattice currently serves as the chosen talent management platform for more than 2,500 organisations. Among them: Reddit, Slack and Asasna. "People spend most of their waking hours at work — our goal is to make those hours better", the company says in its statement.
Unicorn since: 2021.
#9. Culture Amp (Australia/$1.04bn)
Culture Amp was founded in 2009 as a result of its members' first-hand experience with the challenges fast-growing organisations face when a business expands faster than the adaptability of its people.
Described as a 'values-driven' company, Culture Amp excels what it says on the tin: amplify cultures. With its employee experience platform, organisations can transform and build a competitive advantage. All by doing one thing: putting culture first.
Unicorn since: 2021.
#10. Zenefits (United States/$2bn)
Perhaps one of the biggest fish in the unicorn sea is Silicon Valley-based Zenefits. Founded in 2013 by Parker Conrad, it has excelled with its award-winning people operations platform. Widely regarded as the #1 in HR software, it had an estimated value of $4.5 billion all the way back in 2016.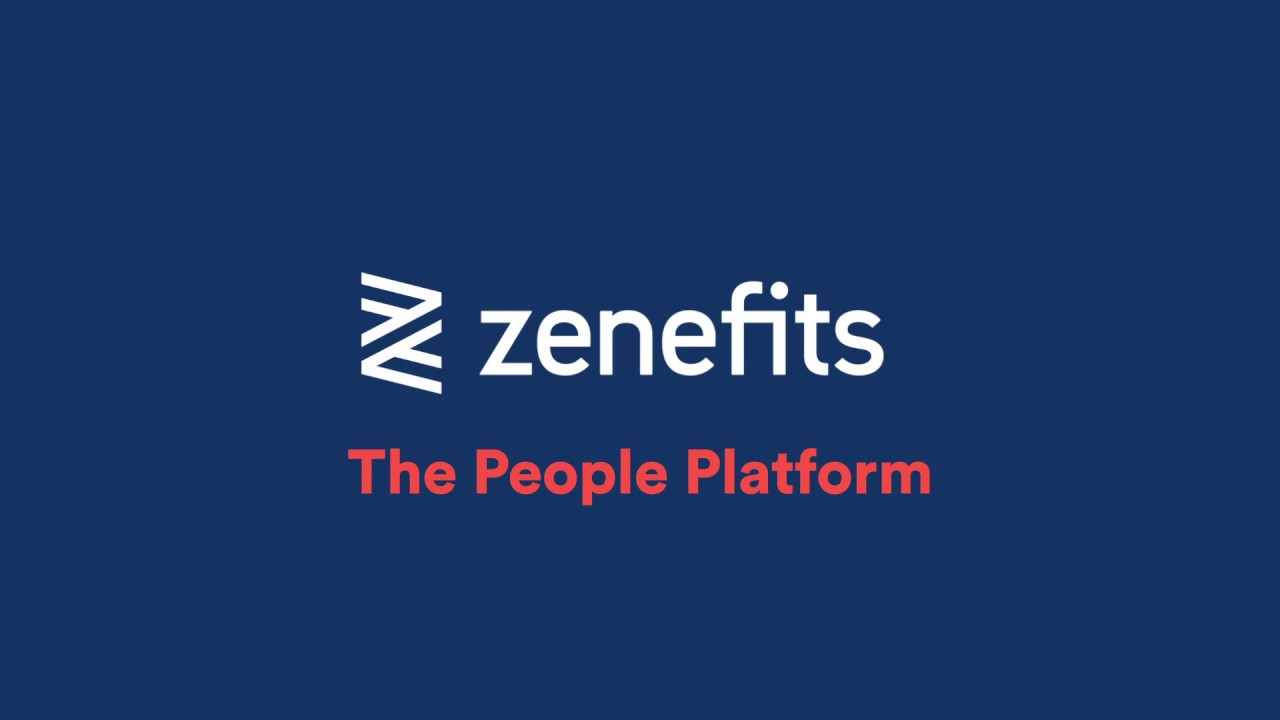 The company was recently acquired by investment firm Francisco Partners, but no financial details were released. As was the case for most in the HR and recruiting industry, Zenefits had its share of COVID-related troubles, but it is still valued at around $2bn.
Unicorn since: 2016.
#11. ZipRecruiter (United States/$2.4bn)
One of the most-established names would be ZipRecruiter — but it still very much belongs on this list. Founded in 2010, ZipRecruiter's online marketplace is renowned for connecting people to opportunities. Every month, their website attracts an average of 25 million job seekers, of which 9 million directly applies for a job on ZipRecruiter.
Although it started as an affordable tool to help small business distribute job postings, it is currently thriving as a marketplace for millions of people across the United States and United Kingdom. ZipRecruiter's value was recently estimated at $2.4 billion, after it was assigned a $18 reference price by the New York Stock Exchange.
Unicorn since: 2018.
#12. Deel (United States/$1.25bn)
Another entry from US west coast: Deel is a global payroll solution for employees and contractors from around the world. Serving over 2400 companies, ranging from SMBs to publicly traded companies, it has excelled at helping companies deal with the issues that have come with more international recruitment, and the subsequent spread-out remote workforces that came with it.
Founded in 2019, it quickly stormed to unicorn growth just two years later, after helping hundreds of companies in more than 150 countries stay compliant in contracts, payment methods and preferred currencies. "All in a few clicks, using one powerful dashboard", as they say. 
Unicorn since: 2021.