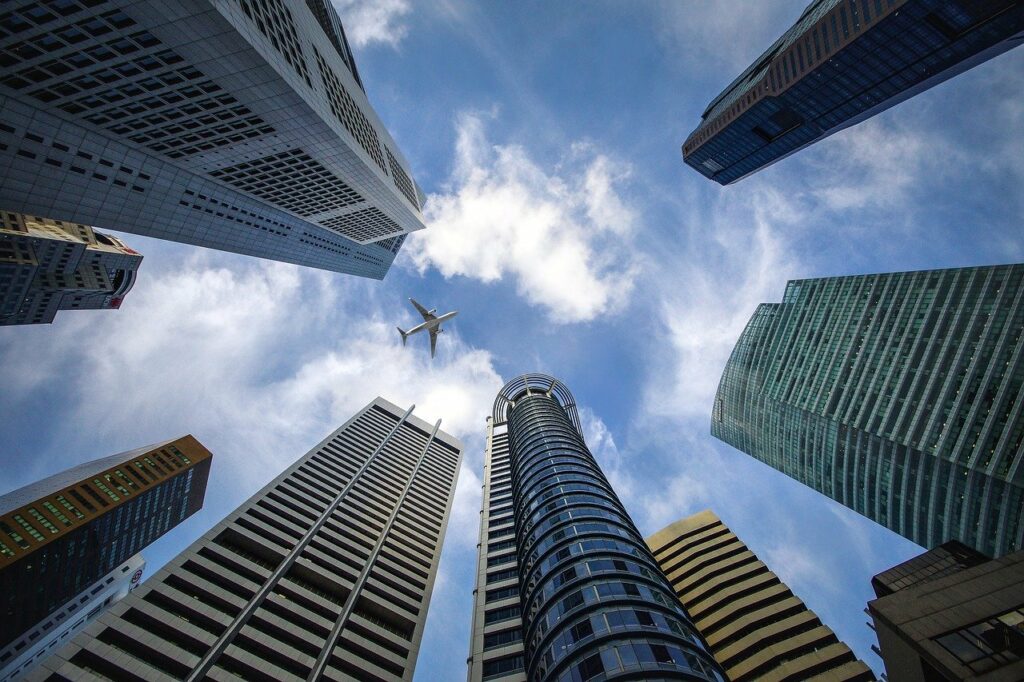 The UK's Fintech sector is expanding. Investment in the industry increased by four times in the three years prior to 2018, reaching 3.3 billion. 2019 promises to surpass this record as there are already 123 deals worth 2.9 billion only in the first half of the year.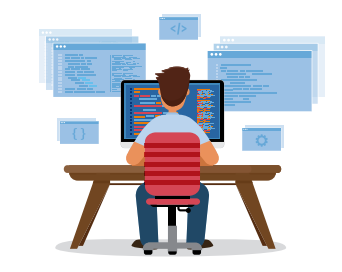 That activity is responsible for an increase in employment, according to the Department for international Trade Fintech state of the Nation. More specifically, according to that report, during the same three year period, the total workforce in the Fintech sector rose from 61.000 to 75.000. It is also estimated that the next decade will see almost 30.000 new roles needing to be filled.
Investment in UK's Fintech sector increased by four times in the three years prior to 2018 reaching 3.3 billion.
One of the major reasons for the increase in new roles, is the fact that the total number of firms in the sector, which now reaches 1.600, will be more than doubled by 2030, reaching 3.300.
For any sector to succeed, cash and people are required. FinTech undoubtedly has access to the former but has issues with the latter that is: finding the right talents.
What skills are Fintech firms looking for?   
FinTech's very nature is that of fast disruption. Whether a new entrant looking to upend old ways of working, or well-established brands attempt to compete with more agile competitors, speed to market is critical. The ability to turn ideas into viable, commercially relevant products, is a key differentiator in a fiercely competitive industry.
Since public cloud technology is the pre-eminent platform of choice to get scalable and robust software develop, deployed and to the hand of the customer quickly, this makes Cloud Architects and Engineers to be of great demand. The same applies for DevOps engineers experience in automating infrastructure and software lifecycle tasks, who are in even higher demand if they come with knowledge of the use of Continuous integration and Continuous Development methods and tools. These engineers should be equipped by knowledge of Java, C# and Python.
Drawing from a diminishing tech talent pool

Since the most in demand skills are very similar to the experiences sought by other sectors, Fintech companies have to compete for talent with each other and with other industries, because this high share of candidates with the right skills results in short supply.  There are over 1.000.000 IT professionals in the UK. Of that 50% (480.000) are the Architects, Developers, Analysts, Programmers and Designers most valued by Fintech organisations.
There are over 1.000.000 IT professionals in the UK.
However, only 250.000 work in the Information and Communication or Financial and Insurance Industries and that is the approximate maximum size of the existing IT workforce that could be attracted to or are already part of the Fintech sector. This clearly indicates that the numbers are already tight. New employees will come either from technology roles in non-Fintech finance companies, or the much larger pool of the IT industry itself. Apart from that, manufacturing, the public sector, professional scientific and technical activities and wholesale, hold candidates that might be attracted to Fintech roles.
What about other organisations in the financial services and technology sectors?
> Financial Services Sector
Nowadays, it has become more than clear that candidates with some experience of the sector are highly attractive. In that sense, it is worth considering how the high demand for technology skills within these two sectors, which are closely related to the Fintech sector may impact Fintech talent pools.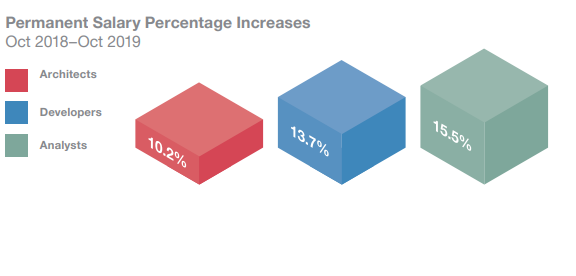 In financial services, salaries have risen up by 4% from October 2018 to October 2019, with increases for Architects 10.2%, Developers 13.7% and Analysts 15.5%, with these figures including the Fintech companies. It is obvious that widespread digital transformation within the sector is pushing remuneration further up as firms fight for talent. However, although salaries have risen up, data demonstrates that hiring for technology roles within the finance sector has dropped slightly.  There are both long and short term reasons for this.
In financial services, salaries have risen up by 4% from October 2018 to October 2019.
The long term reason is that businesses are able to buy what they need rather than build it internally. In turn, this requires fewer employees with the ability to develop software in-house.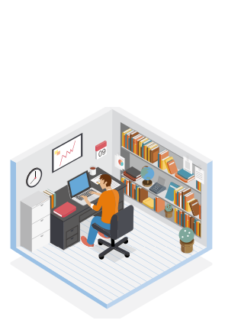 As for the short term reasons, the first one is the low interest rates globally, which are having an impact on financial markets, producing smaller margins, which result in fewer roles being created. The second reason concerns Brexit, with some larger Banks and asset managers relocating jobs to Europe, as well as leaving any strategic hiring plans for the future.
> Technology sector
With regards to technology, although the demand for engineers and developers has slightly increased too, the average salaries for technology skills have dropped by 6.5%. This is due to the increase in the growth of Fintech start-ups and scale-up companies, which tend to hire large numbers of less experienced engineers for more junior roles. Another reason, is the policy within the technology companies, which is to offer perks, such as relaxed working cultures, greater flexibility and equity, keeping the actual salary slightly lower.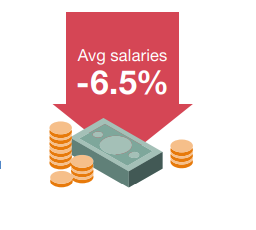 A more level playing field
The more financial services organisations digitalise, the less distinct the boundaries between financial services and technology are becoming. This affects the amount organisations within each sector are prepared to pay for talent. While IT salaries still enjoy a 3.5% lead on their counterparts in the finance sector, this is likely to be wiped out in the next twelve months, due to the increasing rate of digital transformation within finance, as these companies are willing to pay above market rate for Developers and Engineers.
Looking to the future for Fintech
In October 2019, Experis undertook an in-depth analysis of the UK's talent landscape to better understand the availability of the skills needed to fuel Fintech growth. Drawing on data from a number of sources, Experis concluded that organisations within the industry and its related neighbours, need to carefully rethink of how talent should be viewed in order for them to build their talent pipelines and secure their near and long-term future. For this, they provide six interesting recommendations.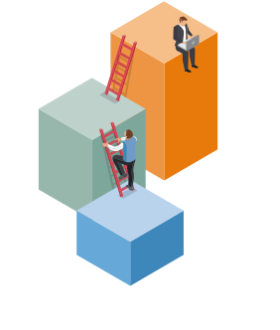 Businesses need to observe and value the talent and potential that already exists in their organization and to understand and map the skills rather than the roles that they need. This will require investing in learning and development in order to upskill their entire workforce.
Make it easier to acquire talent with a strong employer brand
In a competitive labor field, Fintech employers need to put an extra effort to attract the best talent. In order to develop a strong employer brand, they should highlight the dynamism of the sector as a whole, as well as put forward why that particular business, in such a vibrant industry, is an attractive place to work.
Look beyond permanent to plug gaps quickly
Although many businesses are only focused on permanent hiring, many start-ups like Fintech, should consider borrowing talent from the wider community of freelancers like contractors and temporary workers who will boost projects or fill critical gaps quickly, whilst more permanent solutions are found.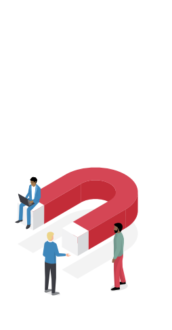 Tapping into existing talent to bridge gaps
During the process of rapid growth in the company, employers need to be alert and move the right people into the changing and emerging roles. If legacy skillsets don't align with the future needs of the business, it's important that employers help individuals to transition smoothly, applying their existing skills to new roles.
Looking beyond London and the South East, could mean two things for employers: First, access to a richer talent pool and second, lower salaries.
Tap into non-traditional demographics
Although more and more women nowadays are studying STEM subjects at Universities, only 28% of candidates with the finance or tech skills required to succeed in Fintech are women. Diversity in entry-level talent pool is low and so is the level of the pool of qualified female candidates for senior and experienced technical or engineering roles. This is where Fintech must step in to attract this talent and with real commitment create new inclusive and diverse workforces.
About the author
Dionysios Skandalos is a blogger for ToTalent on actual issues of HR.