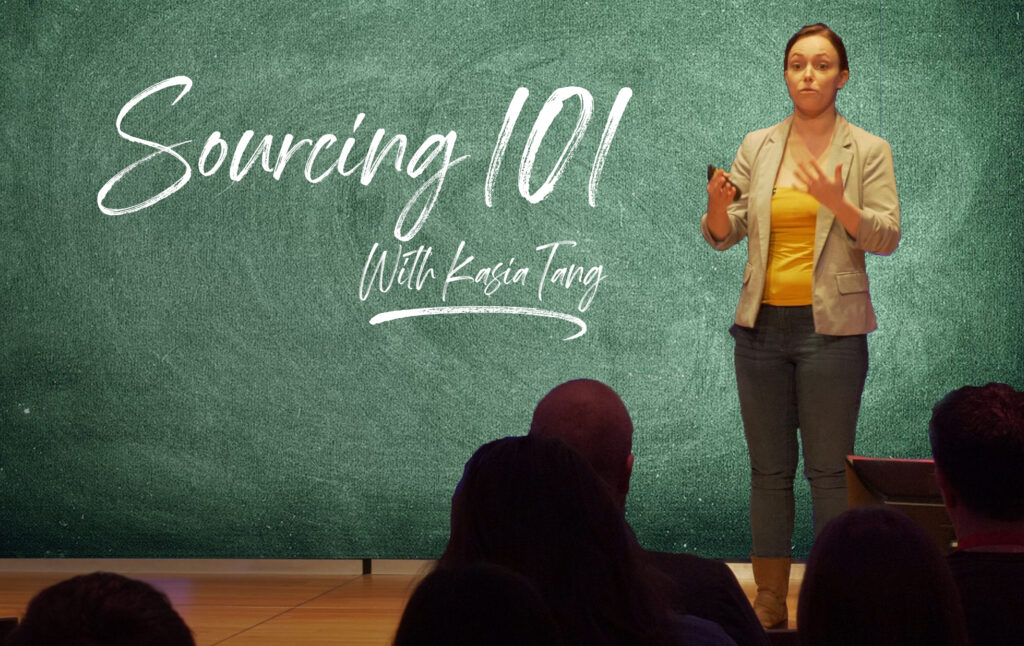 Tang, a self-proclaimed sourcing and social recruiting geek, was on a clear and obvious mission during the 2020 version of Talent Acquisition Live: to make sourcing applicable for everyone, and particularly for recruiters. "A successful sourcing recruiter has to be someone with the knowledge and maturity to build teams. In sourcing there's a big controversy with regard to who should do what. The fact of the matter is no one cares how many candidates you find; everyone cares whether you can make that team work. Don't be the recruiter that says: 'I've got 50 candidates, I've done my part, it's not up to me.' Recruiters need to take ownership on that level."
"Recruiters have to realise they are in a people's job."
"The second trait a successful sourcing recruiter needs to possess is empathy", Tang said. "You have to be a people's person. Similar to those working in a coffee shop; if you sell coffee, you're in a people's job. Recruiters have to realise they are also in a people's job. This holds true particularly for recruiters, as they deal with people in the hardest phases of their lives: getting them in and out of jobs, having them change scenery even though you might not be a 100% certain it is the right spot for them. It takes a lot of empathy and social awareness."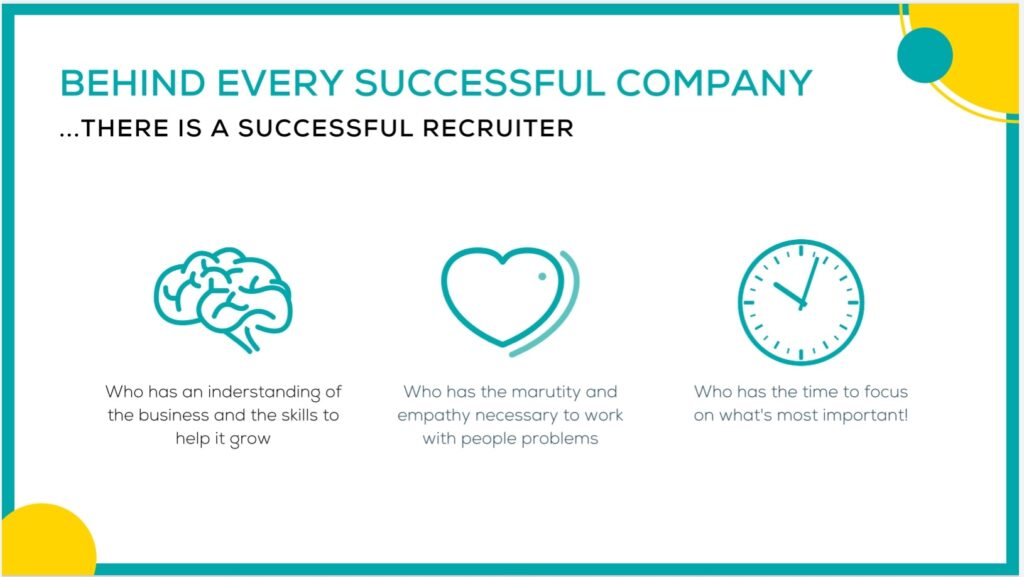 'Sourcing is super easy'
As far as the act of sourcing goes, Tang pulled no punches. "It's super easy. Even though I've had conversations where people are of the opinion that sourcing is art; don't let that stop you." She has divided the sourcing process into four phases. "Follow those steps, and you will have sourced successfully", according to Tang. 
1. Figure out who you need to find
Tang emphasises you must know who you're looking for. "What's this person going to do for the company? What is the expectation? And what will they need to know to deliver this? Focus on the skillset you want and write it down into key-words; keywords are the most important thing as it gives you a continued understanding as to who you need to identify."
2. How will you look for them?
"Don't be snobbish about LinkedIn", Tang said. "Don't let anyone tell you, you can't use LinkedIn, because the best available person might just be on there. My most important tip here would be to have a maximum of 50 results; 50 potential candidates. Use key phrases on Google or look for event lists on Facebook to help yourself identify those targets. Think: 'What would this person do on Facebook to help me identify them?' It's all visible information."
3. How will you know it's them?
"A very important phase", according to Tang. "If you don't know this right away, then you'll end up rejecting hundreds of candidates. When you see a profile, what do you need to see or hear that makes you think 'this is the person we need to talk to'?" 
4. What should we say to them?
"The last phase requires no fancy new tech or too much overthinking", Tang said. "It's the hard part, but you have to remember that our best innovation is languages. You don't have to be super smart to go about this. Be respectful, and show that in your message. Cut the self-explanatories like saying: 'Ah, you've got this skill, ah, you've worked there.' Show them you're interested and show you're willing to invest time. It's as easy as asking them for a coffee. Just give them your undivided attention for a couple of minutes. "
Finally: 'Hire more recruiters'
According to Tang, 'hiring a disproportionate amount of recruiters' is the only way to grow fast, particularly for start-ups. "If I were head of the Talent Acquisition department, I would start hiring more people immediately. Whether you're a big corporate, or a start-up, I see recruiters who are completely burned-out. You could easily hire 20% more people, and everyone would still be busy. No training or tech is going to solve that. Finding new tech to save time also costs time…"
"Everyone wants change for the better, but it won't happen if you're not willing to invest time in it."
"My first priority would be that no one is working overtime, and that everyone has enough time to have lunch properly", Tang said. "I would even go as far as saying that everyone would require at least 4 hours in a week to have a think about how they could improve their process. Everyone wants change for the better, but it won't happen if you're not willing to invest time in it."