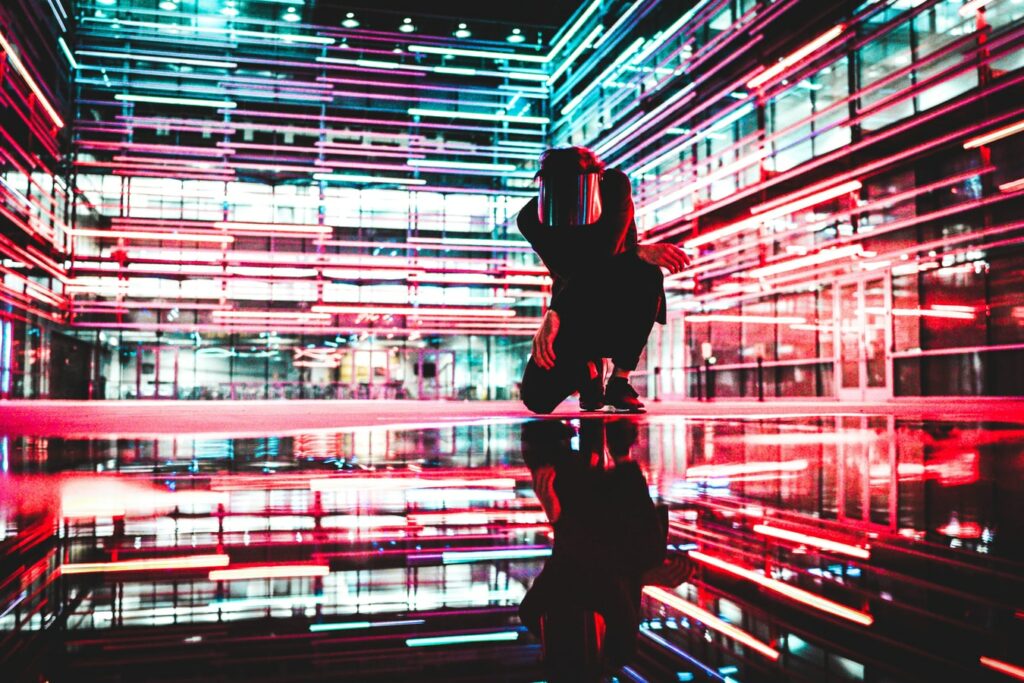 While more and more companies like to outsourcen their recruitment activities, the possibilities new technologies offer, also increase, says a new whitepaper from Intelligence Group. Adam Godson, HR Technology Leader at Cielo: "We see some more mature clients looking deeper into people analytics. They analyze the data of their own people to understand trends in their business. Things like reading people's emails to understand the tone of their messages and correlating that against their job performance."
"Sometimes the question is often no longer: can we do it, but should we do it?"
Will privacy issues prevent these kinds of developments? Possibly, he concludes. "The technology is very robust, but then the question is often no longer: 'can we do it, but should we do it? Data privacy is a human right."
Not having data as focus is setting yourself up for failure
If there is one trend in RPO in 2020 that every professional in the industry sees happening, it is the increasing importance of data. Combining data from different sources, generating insights and presenting these in a way that supports the recruitment process is almost a prerequisite for being in business as an RPO-provider. The question is what comes next?
"Through data we can decrease the loss of time, talent and budget."
"Not considering data as part of the decision-making process or operation system is like holding a guaranteed ticket to failure", says Jurgen Jaarsma of Hays. "Through data we can decrease the loss of time, talent and budget." However, he adds, just having data is not enough. "Missing the level of expertise to interpret and embed relevant findings and put these into practice, is also a failing scenario."
Real value to be unlocked
Mijntje Nooij, managing director North-West Europe at Randstad Sourceright, agrees. "Data are super important. You have to be able to benchmark and present data in easily accessible reporting. Done right, it gives recruiters, consultants, and managers insights about what's happening in the market."
"You have to be able to benchmark and present data in easily accessible reporting."
Especially in data about the job market, there is real value to be unlocked. Also for greasing the wheels of the hiring process. Nooij: "There are still hiring managers that think we can provide them with that unicorn candidate. Having looked at the numbers we as Randstad Sourceright can then say 'you want ten, but there are only five', and that gives us a lot of persuasive power while at the same giving clarity to a hiring manager that internal demands have to be adjusted. So this is all essential, it's a hygiene factor, when you don't have it in order, you're nowhere."
Broadening the data set
But what is the next step? Broadening the sources of data that is being analyzed, replies Tim Proehm, VP of Digital Product Development at KellyOCG. "In the past, you would look only at what's happening inside the hiring funnel. People applied and then you could basically track how many people you did an interview with, how many went to a second interview, and how many people you hired. This was all focused on what's happening inside the organization. Now you can pull data from places like your career site, Google Analytics, or job boards, so you have a much broader dataset."
More about what will happen instead of what happened
Dennis Ender, Managing Director Manpower Group Solutions, sees this as well. "When you bring these things together you add more predictive value. It's more and more about what you expect will happen. How do you build the right talent communication strategy? Should you hire on a fixed or temporary basis? In all elements of the talent strategy data is crucial."
"It's more and more about what you expect will happen."
According to KellyOCG's Proehm the importance of data is also driven by the fact that recruitment marketing is becoming more and more advanced. "A lot of the functionalities and features that marketers use in consumer marketing and e-commerce are now making it into the hiring space. From a provider perspective it's important to be able to adjust your approach and strategy based on the data. That's why there's much more traction right now."
It goes faster than everyone expects, not slower
Data being crucial for success and the use of data really taking off, we've heard it many times before. Will it really live up to the hype this time? Yes, Craig Sweeney, Senior Vice President, Global Strategic Talent Solutions at WilsonHCG, answers pointing out recent developments in artificial intelligence (AI). "Two years ago, everyone was talking about artificial intelligence and automation as something that would become big. It actually developed much quicker than we expected. There are now AI-technologies supporting what we do in a way that I thought would be at least another year or two further away than they actually are."
Tooling: time for a shakeout
The HR market has been one of the most buoyant areas of investment in technology in the last five years, possibly only surpassed by investments in fintech. For every imaginable part of the process, from identifying candidates, to data analytics to administrative functions, new tooling is popping up. However, this flood of tooling does make it difficult for providers as well as their clients, to find their way in a very crowded market place. This makes consolidation in the tooling space inevitable.
The flood of tooling does make it difficult to find a way in a very crowded market place.
"There are a lot of tools in the market that do the same thing. We are expecting some sort of shaking out in 2020, 2021", says Adam Godson of Cielo. He gives an example of three companies that developed tooling for different parts of the RPO-process. "One did campus recruitment, one did employee referrals, and one did CRM. Now all three solutions do all three of these things. So one of them will be the winner and then the losers will consolidate and be bought by a bigger fish."
Service providers as tech consultants
For service providers the rapid growth of tooling, means they have an important role to play as consultants. For individual companies it's simply not doable to follow developments and decide what tooling offers the best solutions and the highest return on investment. "It then comes down to our role as a consultant. We have to look at these technologies and assess them so that we can make recommendations and be a tech consultant to our clients to help them improve their ability to be effective with hiring talent", says Craig Sweeney of WilsonHCG.
Everything that can be automated will be automated
The expectation is that investments will continue and that technology will steamroll every corner of the process. Everything that is, rule-based and repetitive can and should be automated. Ultimately tooling and automation will creep into traditional HR functions like internal assessment and selection, things that would be considered Learning & Development. An example of automation happing right now, is that of the writing of job postings, says Frank Roders, managing director of Compagnon. "There is a lot of data how you write an effective text. You can implement this in software to make sure the quality never drops below a certain level."
Other areas seeing rapid development are the automation of reference checks, and interview scheduling.
Other areas seeing rapid development are the automation of reference checks, and interview scheduling. Craig Sweeney of KellyOCG: "This is a pain point for a lot of organizations. At the same time it's something you can easily automate. We can build a recruiting process where basically the candidate is applying and then everything until the interview with the hiring manager is done through technology without any human interaction."
Understanding people remains key in recruitment
All these developments notwithstanding, obviously there is a limit to what can be automated. "Ultimately the last part of the process is about human contact. Understanding people and being able to empathize remains very important. Therefore we believe it is best to let people do the last mile", Manpower's Dennis Ender says.
Want to read more?
Download the entire whitepaper here.
Read also: