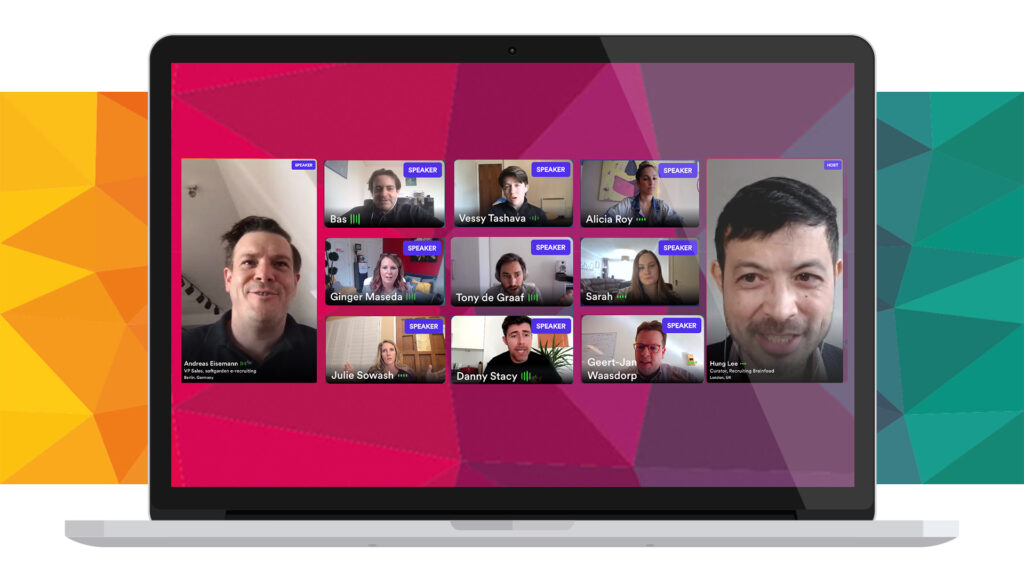 As talent leaders face a variety of difficult micro-tasks, the world around them is changing at the speed of light. Whether it is diversity recruitment, quality-of-hire — or the complexity of inspiring and optimising a team of TA professionals. We amassed an all-star cast to help out with the main issues talent leaders face on a daily, monthly or even a yearly basis.
Diversity recruitment
Most polls will say the same thing: diversity is among the very top priorities for CEO's and executives. Diversity washing your company is easy, but have you really thought about the benefits of hiring diversely? As employees are asking more of their employers, have you thought about how to really incorporate diversity into your recruitment? Watch back the inspiring keynotes of Vessy.com's Vessy Tasheva, Indeed's Danny Stacy, and Cornerstone's Alicia Roy and Sarah Spence. 
Quality-of-Hire
Stop using metrics such as the time-to-hire or cost-per-hire. Let the data do the talking through quality-of-hire. Which metrics should you use? How can it be of benefit for your organisation? Listen to Bas van der Haterd's inspiring talk about the future of work. Or try Tony de Graaf's essential talk about SmartRecruiters' Hiring Success Metrics. 
Recruitment leadership
A great leader has a team with specialists, each with their own specialisation. How can you inspire your diverse team of Talent Acquisition professionals, even if they has to work remotely? How can you optimise your TA team? Julie Sowash went in-depth about what happens when companies do the unexpected. Intelligence Group's Geert-Jan Waasdorp spoke about what a data-driven recruitment leader entails. Finally, Bullhorn's Ginger Maseda talked about how leaders can lead successfully while their teams operate remotely.