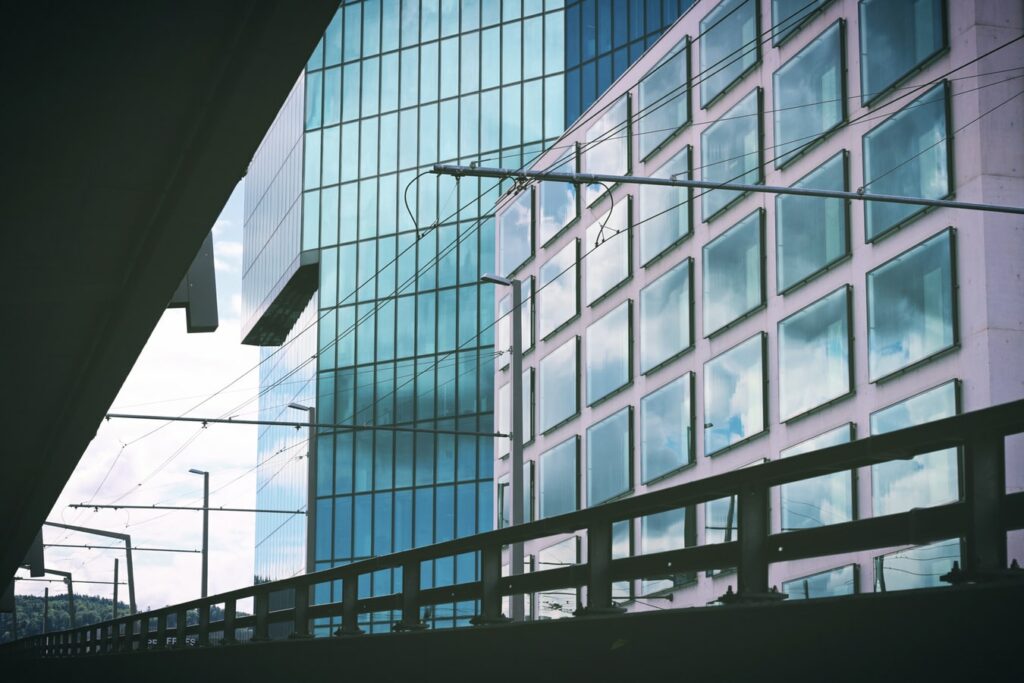 The growth of the RPO market is expected to continue in 2020, though it will be unevenly distributed across the world. RPO will expand fastest in the less developed markets, in reality almost everywhere outside the US and UK, a new whitepaper from Intelligence Group says. "From a revenue perspective the big growth right now is happening in Europe. When you take a look at Europe you have between 15 and 20 percent growth. The US market is very mature and will grow somewhere between 3 and 5 percent", says Tim Proehm, VP of Digital Product Development at Kelly OCG.
"More and more we see demand from the public space in the RPO-market."
The rapid growth is driven by the fact that a number of new industries are adopting RPO, he adds. Examples include the manufacturing industry, think machine builders or the suppliers to the aviation industry, as well as retail. On top of that the public sector is also adopting RPO. "More and more we see demand from the public space in the RPO-market. Where governments used to work with brokers, the question now arises how do I organize recruitment", says Dennis Ender, Managing Director Manpower Group Solutions. What are the main trends in this rapid growth?
#1. Move towards blended solutions
While the market develops there is a move towards blended solutions. Where traditionally companies would have either an RPO-program or an MSP-program, increasingly Manpower offers both from one team, Ender says. With Hays Talent Solutions about a fifth of RPO-contracts is already a blended contract, says Jurgen Jaarsma, who is Head France Benelux there. "We see an increasing trend of blended solutions, in line with growing appetite towards Total Talent Management."
#2. Emergence of the total talent model
The development in the RPO-market is happening at a time there are rapid changes in the labor market. First the trend that the distinction between permanent and temporary labor is disappearing. Second, the talent shortage. It forces organizations to rethink the way they approach their talent management. Mijntje Nooij, managing director North-West Europe at Randstad Sourceright sees many companies moving forward. "Increasingly they realize that everyone, from freelancers to people that do jobs based on a statement of work, to candidates that came in second in a process, could be of value. So we see the total talent approach emerging. Automatically this means that RPO will grow."
#3. Services: complexity increases, RPO-providers offer expertise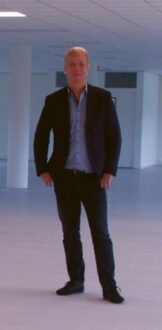 Recruitment is becoming more and more complex. Success depends on getting a range of different things right, from employer branding to job marketing to data analysis. RPO-providers have to be able to support their clients with expertise in many different areas. It means they broaden their service offerings. "It's an important rationale voor RPO, the increasing complexity. The puzzle has many different parts, tooling, reporting, automation, there is no recruiter that can do all of these things. Who can do all this in house?", says Compagnon's managing director Frank Roders. The solution for many companies is therefore to go for RPO.
"The puzzle has many different parts, tooling, reporting, automation, there is no recruiter that can do all of these things."
Compagnon has divided the recruitmentprocess in eight different fields of expertise. For every field it has people with a specific focus. On top of that the company has a network of external experts that help out when needed. Roders gives an example for employer branding. "Of course we have a pretty good idea what you should do on employer branding. But when a client wants to really dive into this and wants to define what its mission is, who they really are, we have an external expert who comes into the organization for several months to shape that. That's a level that an individual company will never be able to reach."
#4. Employer branding
For many other RPO-providers employer branding is an area where they have expanded their services. An example is Randstad Sourceright that has its own employer branding division. Mijntje Nooij: "That's a large team able to make analyses how clients are being perceived. When a company says they want to be perceived in a certain way while we see that is not how candidates see them, we are able to help out. For clients that are still in an early stage we build roadmaps, for clients that are further ahead you check whether they are still capable to distinguish themselves in the labor market."
#5. Recruiter skills: raising the bar
For recruiters the increasing complexity means the bar is going up. They have to be consultants of sorts, while at the same time having to specialize. "We just continue to see that there's less of a person being a full cycle recruiter, an end-to-end recruiter. There is much more specialization in different parts of the process", says Adam Godson, HR Technology Leader at Cielo. "Our people have to continuously keep learning to stay up to date to what's going on in the market. Having your learning and development sorted out is crucial because of the rapid changes. What you're doing today, could be different tomorrow."
#6. Customers: always asking more from their RPO-provider
Tight labor markets, rapid technological changes and a need for flexibility. RPOs' customers navigate a complex landscape when it comes to their talent management. This leads them to demand ever more of their providers.
#7. Need for consulting services
"My customer expectations only go in one direction. They expect more of their RPO-provider. We see a lot of interest in consulting on topics like employer branding, technology, diversity programs, and workforce planning. There is a pretty strong mix of demand for things like that", says Adam Godson of Cielo.
"All companies need a holistic approach that enables them to turn a strategy into performance."
Jurgen Jaarsma of Hays agrees. "All companies need experience, market insight and process rigor. They need a holistic approach that enables them to turn a strategy into performance." The talent shortage is an important driver for this. "It is pushing them to demand innovative technologies and specialized solutions. We observe that our clients' focus is shifting towards future-oriented aspects of engagement. Clients need support with skills delivery, cost control and risk mitigation."
#8. Flexibility remains key
The talent shortage is also being felt when it comes to finding recruiters. It's not easy to find recruitment talent, says Erik Hollander, commercial director at Sterksen. It makes it difficult for companies to compile their own recruitment teams and thereby reinforces the flexibility RPOs offer as a sales argument. But they do have to deliver. "Organizations expect us to offer continuity. They expect us to move up and down with the number of vacancies", Hollander says.
#9. International clients want international service
Another key selling point for the big RPO providers has always been the ability to service clients across geographies. This remains true in 2020. "There is an increased need for global partners with vast networks and local market expertise", Jurgen Jaarsma of Hays.
#10. Reducing the number of providers
At the same time some customers are looking to reduce the number of service providers they have, says Craig Sweeney Senior Vice President, Global Strategic Talent Solutions at WilsonHCG. "We see that coming from lots of different clients. It's more efficient for them and gives them more control over the outcomes." He gives an example of a large pharmaceutical client. "In the three major regions they operate, they are currently working with three RPO-providers and two MSP providers. They would like to cut that down to a single one that covers everything, if they can find one."
#11. Competitive landscape: consolidation of smaller players
In Europe and emerging markets RPO is quickly breaking new ground. This attracts new entrants to the market, and an increasing fragmentation. Eventually this will lead to smaller players being taken over or merging. On top of this the emergence of the total talent model is making the competitive landscape very fluid.
"Obviously every big staffing company has a strong RPO offering. Companies like Randstad, Manpower and Adecco continue to lead the way. Smaller players will either merge or give up because there is a need to invest in people, data analysis, and infrastructure. Smaller players usually struggle to do that", says KellyOCG's Tim Proehm.
"I expect consolidation in 2020. Not among the biggest maybe seven companies, but in the midlayers."
Adam Godson of Cielo agrees. "I expect consolidation in 2020. Not among the biggest maybe seven companies, but in the midlayers. Companies with 100 million dollars or so in business will get acquired by larger players."
#12. Market developments as driver for consolidation
Another driver for consolidation is the desire among multinational companies to work with multinational service providers. Smaller players active in only one country or region cannot compete for these types of clients. Especially in emerging markets this is something that will happen, Craig Sweeney of WilsonHCG explains. "We've seen a lot more smaller providers coming into the marketplace, in particular in locations where we see RPO emerging, like Asia. My guess is that we will start to see acquisitions of some of those players."
#13. Fluid market with shifting borders
At the same time the emergence of the total talent model makes the marketplace much more fluid. New players are entering the market, or players from other market segments move in, says Remco Worst, senior supplier manager with Manpower. "There is a lot of shifting around in services. Traditionally you had brokers, RPO-providers, and MSP-providers. The borders between these are completely shifting. Tenders where we used to be only with the traditional players, we see the playing field has become much more mixed."
Mijntje Nooij of Randstad Sourceright sees this happening as well. She describes what she sees in the Netherlands. "In the past, when you searched for RPO on Google you got maybe five players. Now it's all sorts of parties, everyone says they're doing RPO. However when you look at it, that's not what I mean with RPO. This creates confusion about the definitions and makes it difficult for clients to know where to start."
But is it a threat to Randstad Sourceright and other big players? "I see some opportunities for smaller players, but internationally when companies are looking for a solution across multiple countries they always end up with the established providers. It's not like there's a really big shift in that market."
#14. Regulatory developments: data privacy as a human right
GDPR, European privacy regulations have had a big impact on all HR-processes in the past few years. Clearly regulations will only get tougher. For RPO-providers' clients compliance with regulations remains key, thereby reinforcing an already strong selling point for them.
"I think the rest of the world will follow most of the European model around data privacy."
"I think the rest of the world will follow most of the European model around data privacy. I'm not sure if there's a specific action I expect in 2020 but I do see that developing over the next ten years", says Adam Godson of Cielo. An example is California that is adopting privacy regulations very similar to the European regulations.
That is the next step in a wave rolling across the globe, thinks Craig Sweeney of KellyOCG. "Once it's in force in California, it's going to spread to the rest of the US. I think in the US as well as in Asia, people will start to think more about data privacy. We are going to see a development there. Everybody in Europe was concerned about GDPR. That's still a pain but people adjusted to it where we see, we expect more countries going down that path."
Another reason to choose RPO
This obvious downside, the hazzle and bureaucracy it creates is something Frank Roders of Compagnon recognizes. "I see that happening around me full stop. Every organization is struggling with that in some way. Adjusting processes, being compliant, it takes a continuous investment in time and thus money. These regulations are all nice and well, but they have a big impact on day-to-day operations."
"Adjusting processes, being compliant, it takes a continuous investment in time and thus money."
Nonetheless, it is another reason for growth of RPO, he adds. "Companies don't want to run the risk and they put the responsibility with the RPO-provider. We have had to sign many declarations that we work according to the rules."
Want to read more?
Download the entire whitepaper here.