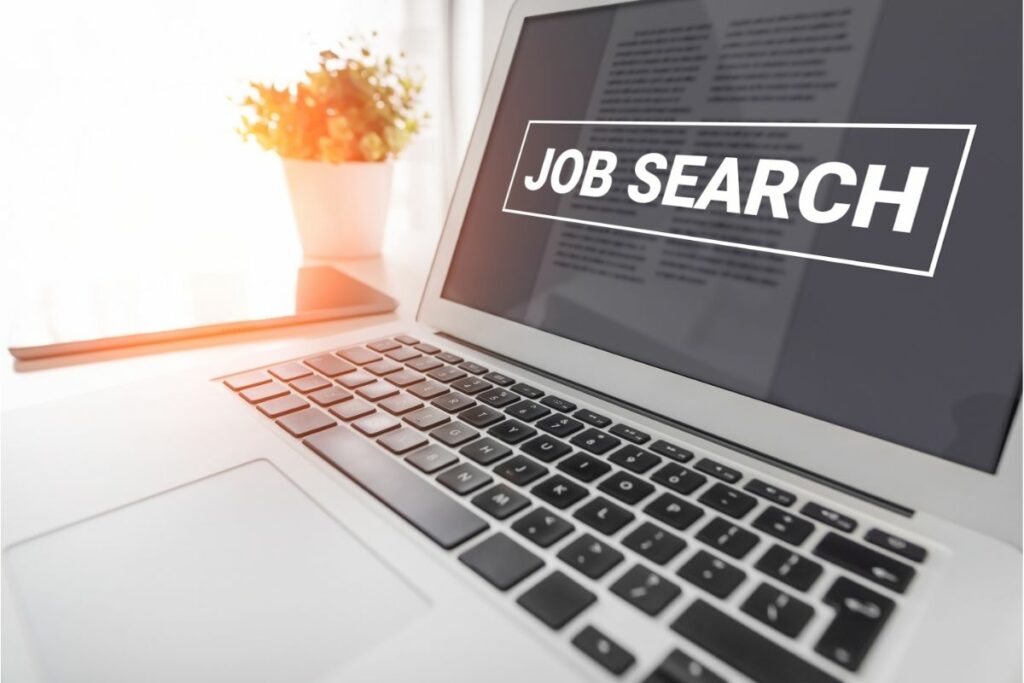 Indeed is also in 2023, the most preferred job board Germans rely on during their active job search. Indeed is for more than half of the German job seekers a preferred job board, followed by Stepstone and LinkedIn. LinkedIn has passed Xing in 2023 after being more than 15 years runner-up. Where the top-3 job boards are winning market share, the followers (number 4-7) are losing ground. Comparable to the rest of Europe, Indeed and LinkedIn are getting more dominating.
49 percent of German active job seekers use job boards when searching for a job and this importance is still growing. Notably, the top three sourcing channels are job boards, search engines, and company websites. This is based on research of Intelligence Group of a total of 21,692 respondents, representative for the German labour market in 2022-2023.
Germany is following the European job board trend and getting more American
There's a slight difference between the most preferred job boards in the European job market and those in the Germany job market. Indeed continues to hold the top spot, with Stepstone retaining its second position. Stepstone is second in Germany and number three in Europe, where LinkedIn is regarded as the second most popular job board in the European labour market, it ranks since 2023 at number 3.
| | | | | |
| --- | --- | --- | --- | --- |
| Job boards | 2023 rank | 2022 rank | 2023: Preferred use (%) | 2022: Preferred use (%) |
| de.indeed.com | 1st | 1st | 52,0 | 49,1 |
| stepstone.de | 2nd | 2nd | 39,1 | 36,3 |
| de.linkedin.com | 3rd | 4th | 22,9 | 21,4 |
| xing.de | 4th | 3rd | 21,1 | 22,1 |
| monster.de | 5th | 5th | 15,1 | 18,6 |
| arbeitsagentur.de | 6th | 6th | 13,6 | 15,0 |
| jobbörse.de | 7th | 7th | 7,4 | 8,2 |
| jobware.de | 8th | 8th | 5,4 | 3,5 |
| jobscout24.ch | 9th | 9th | 1,6 | 1,2 |
| interamt.de | 10th | 10th | 1,4 | 1,1 |
"The shift that has already been seen in other European countries is also taking place in Germany. Indeed is leading, and LinkedIn is gaining ground, while traditional job boards are losing their positions.
When taking into account social media platforms like Meta and the search engine Google, the landscape would shift even more. In the next few years, American giants will even more dominating, just as they do in the Netherlands, Belgium, the United Kingdom, and other European countries", states Geert-Jan Waasdorp, founder and CEO of Intelligence Group.
Women use LinkedIn less
While LinkedIn continues its steady growth in Germany, it's interesting to observe that more men prefer the platform compared to women. Currently, 29% of men among active job seekers in Germany prefer LinkedIn, whereas women constitute 19% of the user base on the platform. On the flip side, Indeed is preferred more by woman (55%) than men (50%).
The lower usage of LinkedIn among women may be attributed to the widespread dissatisfaction of women, who have been experiencing increased unsolicited and inappropriate messages. As a result, more women are choosing to boycott the platform, for both networking and job searching, to avoid encountering Tinder-like messaging. Although LinkedIn has taken steps to mitigate this issue by asking victims to report incidents and partnering with verification platforms like CLEAR, the persistence of such incidents continues to drive women away from the platform.
About Intelligence Group
Intelligence Group is an international data & tech company specialised in the collection and analysis of European labour market and recruitment data. Intelligence Group strives to bridge the gap between supply and demand on the labour market. With our information we ensure HR, staffing agencies, recruitment, career and communication professionals have the right data at their disposal to solve all types of labour market issues.
For more information visit: https://intelligence-group.nl/