"I knew I was different from a very early age", Lockwood said. "My teachers knew I was different. My parents noticed I wasn't the same as my brothers. As I grew up, I was born into a world that wasn't designed for people like me. In some countries in the world, people like me are discriminated, even demonised. People who are left-handed…"
Armed with a healthy dose of humour and self-awareness, Lockwood's story isn't just for recruiters. "We, as a society, can be so quick to judge. You want to be included, but so does everyone else. If you're not careful, you'll find yourself making micro-judgments on a daily basis. Every day we'll continue to establish our biases, based on the information we have in our heads." And wouldn't it be naive to think those everyday micro-judgments don't result into major decisions in a working environment? 
'Why should you care?'
But, as Lockwood bluntly puts it: "Why should you care? On one hand it might feel like the right thing to do. That you need some Yin to your Yang – but at the end of the day, it has to be a business imperative, otherwise people won't change." And the results are there. McKinsey & Co., where diversity and inclusion are regarded as integral to their business, clearly illustrates that diversity in the workplace helps deliver growth. However, Lockwood still sees a reluctancy from some companies to really hire diversely.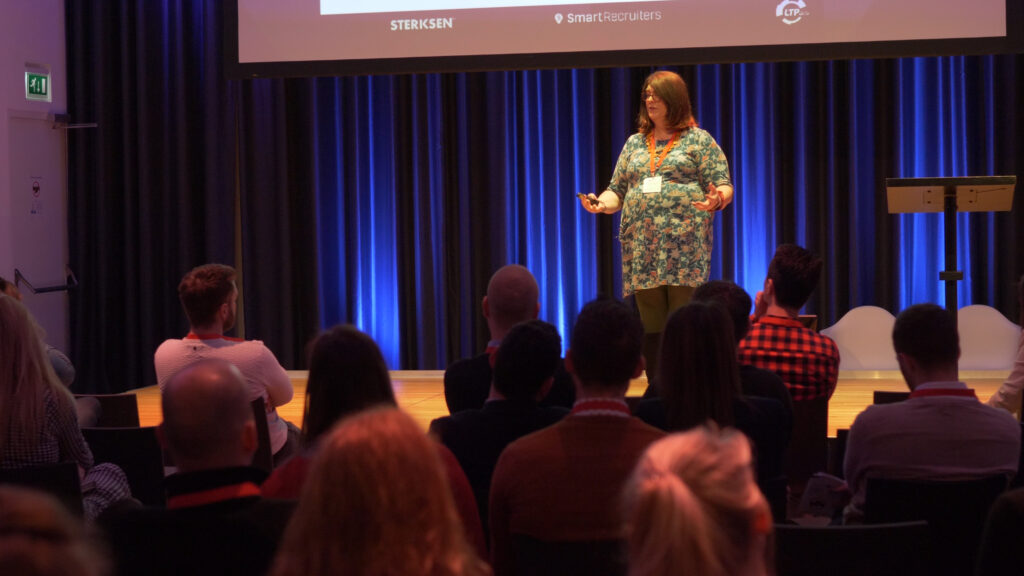 "Don't hire for inclusivity if your values aren't lined up correctly."
"The act of inclusion is holistic, active and deliberate. Saying 'my door's always open' may sound great to your employees, but it's still passive. It all revolves around the company culture and values. Don't hire for inclusivity if your values aren't lined up correctly. We talked about equality, we then moved onto diversity, then inclusion, then a sense of belonging and that would all result in a culture brand experience. Now it's time to flip that around: start with your values and culture, and only then start sourcing people." 
'Everybody is nobody'
We've come to a point where describing the job market as scarce, may be like stating that water is wet. At the same time, recruiters have a rare opportunity to showcase their willingness to hire inclusively more so than many, many other professions. "Recruiters have a lot of power. If you tell a candidate: 'We want you, we want your diversity in our organisation. You're going to thrive because we're going to embrace you", they'll feel honoured. You have that power."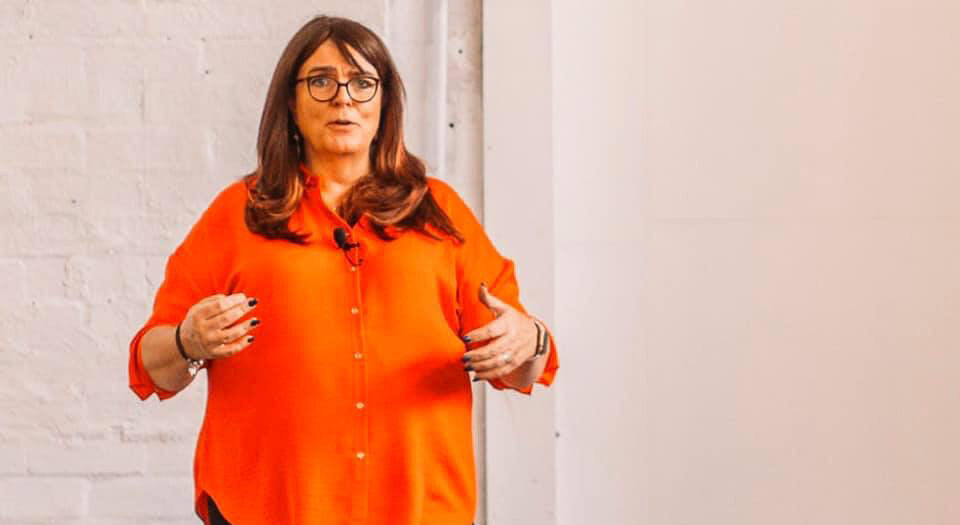 "If we don't do that, and say 'we're open to everyone', you're essentially open to nobody. Because everybody is nobody."
If recruiters don't do that, and say 'We're open to everyone', you're essentially open to nobody. "Everybody is nobody", according to Lockwood. "Be active and be deliberate, not incidental." 
Moreover, Lockwood sees four stages, or phases, that together form a sort of continuum of inclusivity.
Exclude: Where those perceived as different are treated as outsiders with little value.
Tolerate: Where people who are different may be included, but not welcomed. As Lockwood puts it: "You put up with them."
Accepted: Where we recognise that people who are different can contribute valuable, knowledgeable skills and insight.
Embrace: Where we engage and celebrate diversity to achieve innovation and high productivity.

 
On a mission
When Lockwood was approached by Channel 4 to make a documentary about her once-in-a-lifetime transition, she had no doubt. "I was going to give away all of my privacy in order to tell my story. Essentially, I was comfortable in every aspect of my life – and I was going to give all of that up at 52. "
"We need inclusive leadership, and that starts with us being our own leader, in our peer groups, in our companies."
Now though, Lockwood is a woman on a mission. "We need inclusive leadership, and that starts with us being our own leader, in our peer groups, in our companies. Being active and deliberate about every aspect of the culture we create. And part of that is being conscious, and being open about our own opinions, our own biases. And that's the right thing to do, from a human, but also a business point-of-view."