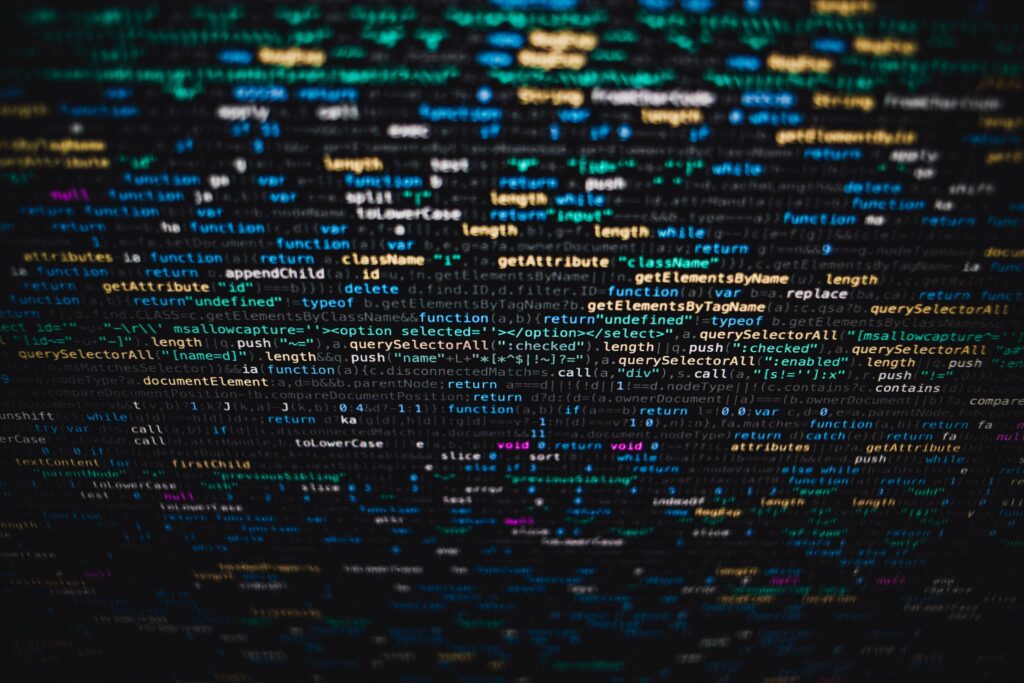 1. Introduction
This insightful report by Data Justice Project intends to identify key trends within Europe and focuses particularly on tools used for hiring, employee surveillance, performance assessment and management. It gives concrete examples of how prominent companies use the Internet of Things (IOT), the development of machine learning (ML) as well as natural language processing (NLP) to extract valuable knowledge about their workforce.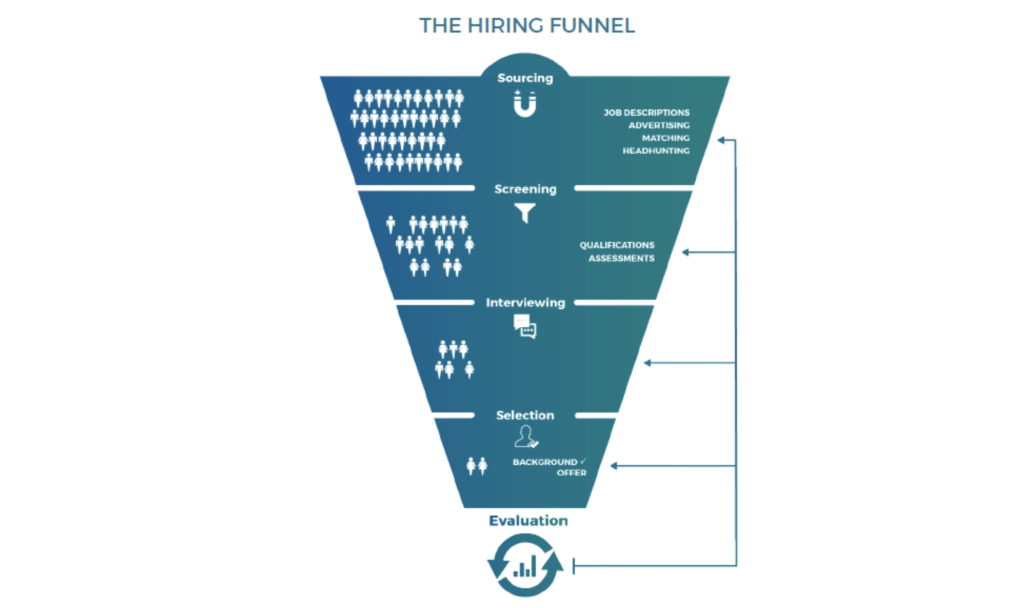 2. Hiring
Hiring is a process consisting of several steps. These steps are sourcing, screening, interviewing and selection. Hiring technology has been developed to cover one or several stages of this process. 1990's marked the start of the first online platforms like Monster.com and Indeed.com, which offered classified job ads accompanied by some commercial tools that allowed employers to track their recruitment candidates. Later, professional tools like LinkedIn appeared and connected active and non-active workers, including HR professionals and managers.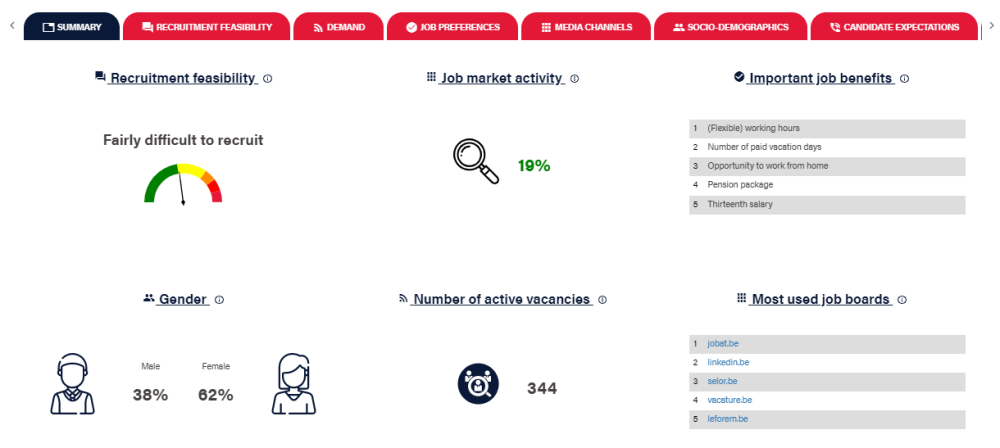 Throughout the years hiring tools evolved to include predictive features during all stages of the hiring process, targeting different activities at each stage.
Throughout the years hiring tools evolved to include predictive features during all stages of the hiring process, targeting different activities at each stage. Most of these predictive tools relied on machine learning models based on past training data. These models were able to perform tasks such as classification, scoring, ranking and recommendations. One such tool is G!ANT. G!ANT is a data tool for talent intelligence. It is a product of Intelligence Group that provides you with insight into your target group, their motivation to select a job or organization and their expectations of the application process. This audience information is available for 28 European countries, including the Netherlands and the United States. All this information is collected and made available to you in one dashboard.
2.1. Sourcing
The existing automated tools in the sourcing phase are capable of personalizing adverisements and notifying potential candidates that may or may not be looking for a job.
Advertising
There are many examples of social networks that make use of such tools. In 2017, Facebook included jobs bookmarks for clients, which allow Facebook pages to include job posts in order to advertise positions and interact with candidates. LinkedIn also provides features for targeting specific profiles.
A great such digital tool that facilitates advertising is the ATS called Tripad. This tool is capable of integrating job advertising in general and professional social networks. Any applicant in Tripad is incorporated to the database so they can be contacted for future positions. Tripad is used by several UK companies such as Tesco and BBC.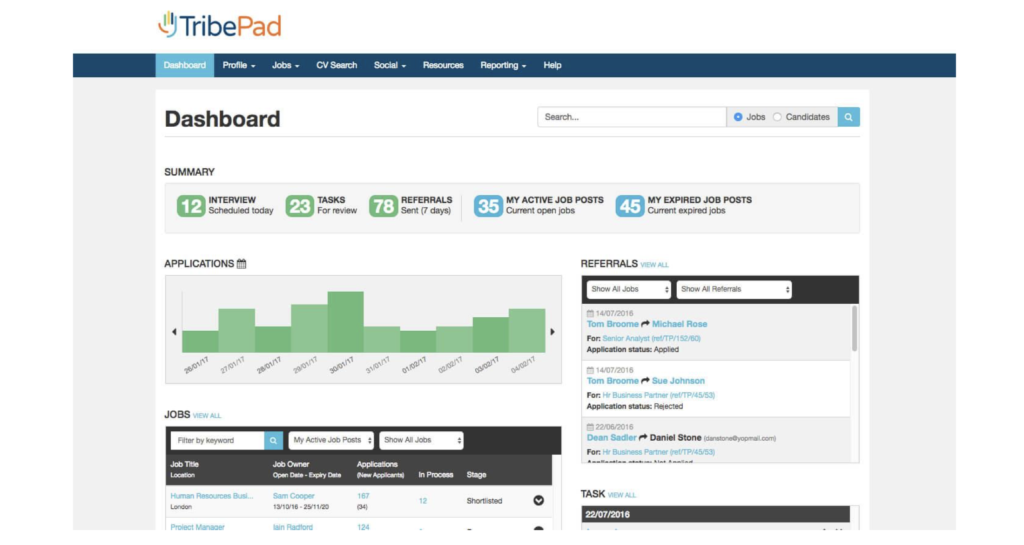 Another popular tool is Workable. It incorporates a set of AI-powered tools for hiring management, including sourcing. It features career pages, job advertising and professional networks, social recruiting, employee referrals, people search and resume parsing. Workable is capable of performing filtering of people in the network and adding external candidates to the pool. It is used by many international companies in Europe like Decathlon, Ryanair and M&S.
There are also advertising tools for passive candidates. One such tool is Entelo, that builds smart profiles and calculates a score on how likely the person is to leave his current job.
Finally, there are tools that can automate job descriptions, search filters and CV parsing and Indexing. For example, Textio Hire conducts text analysis to provide the so-called text augmentation, which is said to predict how people will react to the text. Other tools like Ideal can enrich CVs by automatically inferring qualifications or skills.
Jobs and resumes matching
Digital tools at this stage provide a ranked list of suitable candidates for a position. This is achieved through content based filtering which match the content of CVs with job descriptions. An example is the Named Entity Recognizer, which labels sequences of words that can be used later to infer the experience and education of candidates.
2.2 Interviewing
For their interviewing activities, many companies are using chatbots to arrange and perform preliminary interviews, get additional data from selected people or answer questions. These chatbots interact with employees via many popular platforms such as WhatsApp, Facebook and Skype. Video, games and other tests have also lately been incorporated in interviews with the rise of these data-driven technologies. For example Pymetrics have designed neuroscience games.
There are also tools that are used to extract information about people based solely on their social network and internet activity. For example IBM Watson Personality insights is based on linguistic analytics from digital communications to infer individuals' intrinsic personality characteristics.
2.3. Selection and Rejection
There are several tools that allow for the personalization of offers like the Oracle's Recruiting Cloud. Others, like Pymetrics, suggest to applicants new skills that they should acquire.
3. Employee Monitoring and Surveillance.
In the last years a significant transformation in the nature of employee monitoring has been observed. Now there is the possibility of building multisource datasets, processing unstructured data, deploying predictive models and using wearable technologies.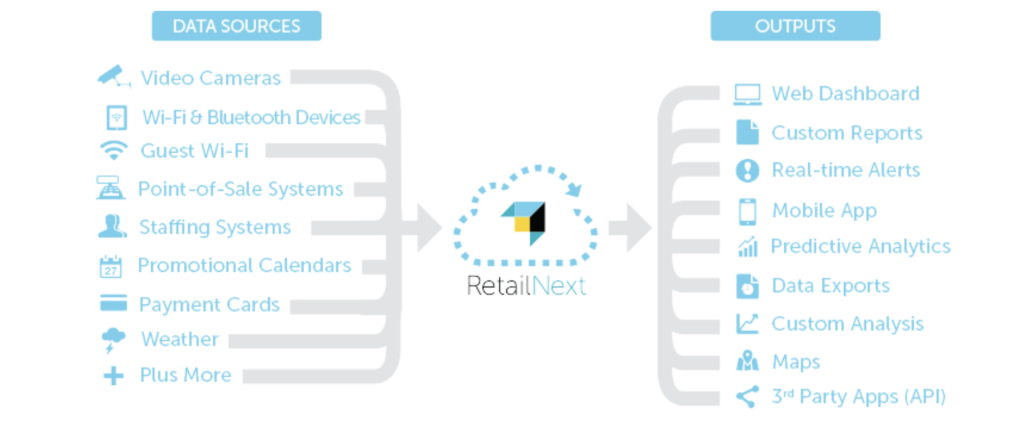 In most cases monitoring is performed in the workplace computer or phone through the use of CCTV, wearables and access cards. The extension of computer surveillance to mobile phones have increased the variety of available data. Worker surveillance can also be performed indirectly where data gathered for one group often impacts another group not directly surveilled. This process is called refractive surveillance. The most basic form of monitoring is presence control.  Other forms may include screen records, tracking of the changes in the network drives, keystroke monitoring, idle time and printer records. Example of AI tools used are Kronos InTouch and OccupEye.
One recent trend in monitoring is the surveillance of communications content. This trend resulted from the popularization of tools for unstructured data analysis. This analysis of emotions and tone is motivated by the willingness of managers to tell how employees are feeling.
About the author
Dionysios Skandalos is a blogger for ToTalent on actual issues of HR.